Internships in an Organizational Development Project
This Ad has ended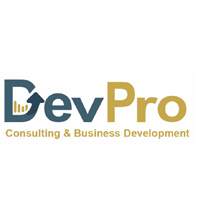 Published on 13 Jul, 2021
Details
INTERNSHIP OPPORTUNITY
Are you a fresh graduate in any of the following areas: Finance or accounting, business administration, international business, international development, information systems & IT, planning or human resources, marketing or public relations management, or any relevant field of study?
Or do you have a good experience in any of above fields?
Are you interested in an internship in the consultancy business?
Here is a unique opportunity to develop your skills and to broaden your horizons in future
Organization

DevPro Consulting—a team of experts in management and business development, with extensive expertise and a wealth of experience and knowledge. The firm works towards modern management tools, methodologies and systems and believes in knowledge and experience sharing.

Position

Intern in an Organizational Development Project

Location

Sana'a, with possible movement within Sana'a

Number of Positions

5-6 persons

Duration of Internship

3-4 months (full-time)

Duties

Support the data collection process for a consulting project for an important Client to develop organizational policies and procedures under the guidance of senior experts
Support the review and/or development of certain documents and proceedings for policies and procedures following a pre-defined methodology.
Develop some forms and tools to support the policy development process, under the guidance of the experts

Qualifications

Bachelor's degree in any of the following: Finance or accounting, business administration, international business, international development, information systems & IT, planning or human resources, marketing or public relations management
Proficiency in both English and Arabic
Some experience in any of the above fields of work is a plus
Having a Master's degree is advantageous
Female candidates are encouraged to apply

Skills & Competencies

Formal writing skills in English and Arabic
Proficiency in using MS Office applications, especially Word, Excel, and PowerPoint. Working knowledge of MS Office Visio is an advantage
Strong communication skills
Critical Thinking
A 'can-do' attitude
Working under pressure
Commitment to time

Expected benefit for interns

A life-changing opportunity to learn from senior experts in relevant management fields and to apply the learning in a serious business context
Obtain an Internship Certificate
Both are likely to open up many work opportunities with the firm or elsewhere

How to apply

Send an email to info@devpro-yemen.com attaching the following:

Covering letter addressed to the Operations Officer, expressing why such opportunity is suitable for you, and
Updated Curriculum Vitae
Letter of recommendation from a college professor or work supervisor (if applicable)

The email must indicate the following Title "DevPro Internship Opportunity"

Deadline

July 26th, 2021

Remarks

DevPro will only contact successful candidates that have all requirements for testing and interviews