Social Workers (8)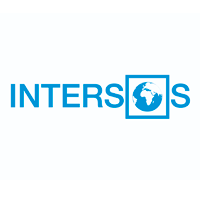 Job Description
National Staff Position
Position: Social Workers (SWs) – 4 per each community centre (3 for Individual Case Management and 1 for collective PSS)
Job site: 8 positions – 4 for Shabwa (Ataq) and 4 for Taiz (Jabal Habashi)
Report to: Case Management Supervisor and CC Activity Coordinator
Supervision of: N/A
Status: Full-time
Female candidates are encouraged to apply please!
About INTERSOS:
INTERSOS is an independent non-profit humanitarian organization committed to assist the victims of natural disasters and armed conflicts. Its activities are based on the principles of solidarity, justice, human dignity, equality of rights and opportunities, and respect for diversity and coexistence, paying special attention to the most vulnerable and unprotected people
Project objectives:
The proposed intervention targets existing protection gaps and needs in Jabal Habashi (Al-Shuraja sub-district, Taiz) and Ataq (Shabwa) through provision of integrated emergency protection service package for the most vulnerable conflict and displacement-affected people. While the intensity of fighting has given no signs of abating but further increased in 2021 – especially in Marib and Hudaida but also in Taiz (e.g. Al-Maqbana district), increasing influx of IDPs was reported since mid-2021 to Jabal Habashi and Ataq. Humanitarian needs of IDPs in these districts are large, while protection needs are critically unaddressed. Vulnerable groups (e.g. children, women, persons with disability, etc.) face disproportionate and specific challenges to their physical and mental well-being. Against this background, the proposed intervention targets the protection needs of conflict and displacement affected persons in the two districts, especially for persons with specific needs (PwSN), CP cases and women protection survivors. The response is grounded in the theory that if access to and knowledge of protection services for conflict and displacement affected persons is increased, then there will be reduced suffering, increased dignity, though live-saving services provided for conflict and displacement affected persons, particularly women, children and other vulnerable individuals. In 2 Community Centers (CC), INTERSOS teams will provide individual case management (ICM) services – focus on CP, women protection and PwSN; provide collective PSS for adults and children aimed at enhanced family resilience and community solidarity; enhance community-based protection mechanisms and community resilience by enrolling community outreach volunteers; run livelihoods/skills training permitting social-economic integration of women/girls at risk and women protection survivors; and lastly run awareness raising and information sharing on protection-related services and issues. The ICM package comprises identification, psycho-social first aid (PSFA), psychosocial counseling (PSC), and internal and external referrals for specialized services, in addition to follow-up and case closure. Internal referral within the project for specialized services include legal assistance, psychological counseling, cash for protection and livelihoods.
Purpose /Objectives::
Per each Community Centre there will be 4 social workers: 3 working on individual case management (ICM) for child protection and women protection cases, in addition to persons with specific needs and 1 dedicate to collective PSS for adults and children.
The Social Worker will work closely with the peer social workers, the CMS, and the Activity Coordinator, and community outreach volunteers to ensure that all PSS activities under the project are designed and implemented at high efficiency. Activities include supporting identified survivors through the provision of individual case management and referral and provision of collective PSS. The Social Worker has to facilitate appropriate flow of communication between Volunteers, CMS, and AC to ensure consistency and effectiveness of the assistance provided. The Social Worker shall contribute to strengthening of the protection system defined by INTERSOS project in terms of referral pathway and case management.
Responsibilities/duties:
Case Management:
Detect, counsel and follow up on individual protection cases identified during psychosocial activities or referred by other agencies, through self-referral, or through internal referral.
Conduct psychosocial assessment of vulnerable cases, including environmental, emotional, behavioral, and social factors as well as resources and strengths that impact the individual well- being.
Conduct home visits to assess the living conditions of the cases.
Refer cases internally for legal assistance, psychological counseling, livelihood support or financial assistance when needed.
Ensure coordination with the main service providers in the area of intervention for prompt referral, follow up and information sharing.
Manage, fill, archive specific intake forms for cases profiling, referral and weekly reporting ensuring confidentiality, accuracy and timeliness.
Monitor and follow up the outcome of internal and external referrals.
Strive towards smooth case closure for all beneficiaries
Be available to provide emergency assistance and basic emotional support for urgent cases.
Support the Activity Coordinator in linking with the Community Based Protection Networks/Community Outreach Volunteers in gathering information and receiving referrals.
Ensure that data protection protocol is respected.
Psychosocial activities
Collective PSS activities are run through a flexible approach, at the CC or per outreach, in order to reach as many people as possible, with special attention for the most marginalized and isolated population groups, such as women and girls, but also running activities for men and boys. Activities are run in an age appropriate and gender sensitive manner. INTERSOS developed a module for collective PSS for adult men and women and children (boys and girls). All activities aim to address immediate effects of conflict and build resilience. Such activities vary from support group sessions, recreational and educational activities, life skills trainings, awareness and information sharing.
Support the Activity Coordinator, the CMS and the other Social Workers in organizing collective PSS session that are gender and age appropriate.
Reporting
Provide daily updates to the Case Management Supervisor about new cases identified and assessed;
File, collect and report relevant information about the case, background, case plan, follow up and actions taken.
Assist the CMS in providing reports to the Activity Coordinator of case management activities on a weekly basis.
Collect project lesson learned and contributes to relevant advocacy platforms with local levels.
Undergo regular case management audits by Protection Coordinator.
Coordination
Participate in meetings and trainings in and outside the centres including case management meetings and case conferences.
Ensure smooth coordination with the different teams within INTERSOS for internal referrals such as legal assistance, cash assistance or other services provided by INTERSOS.
Any other task requested in order to achieve the project's objectives.
Always ensure confidentiality and conduct all activities respectfully and sensitively to beneficiaries and staff.
Overall, these tasks require:
Adherence to Humanitarian principles of Neutrality, Impartiality, Independence, and Humanity
Clear & timely communications to line management
Full abiding by INTERSOS internal rules and guidelines and respect INTERSOS Charter of Value and Code of Ethics
Qualification/level requirements
BA in social work – social sciences
Min 1 year of professional experience working as a social worker in Yemen, in particular the provision of individual case management and/or collective PSS
Demonstrated familiarity with case management principles, standards and procedures, including relevant roll-out of SOPs for different protection typologies
Demonstrable experience in establishing and maintaining collaborative relationships with different sectoral counterparts/referral pathways
Other requirements:
Native Arabic - basic written and spoken English
Strong team spirit, comfortable in a multi-cultural environment
Excellent analytical skills, observation and analysis capacity
Attention to detail and structured way of approaching tasks
Ability to plan and output-oriented
Able to ensure quick quality delivery in stressful environment
Ability to adhere to deadlines and respect line management
Very strong interpersonal skills: strong communication and diplomatic skills
Practical and problem-solver
Ability to deal with heavy work pressure
How to Apply
Deadline for submission of application: 18 January 2022
Documents to be submitted: CV and Motivation Letter (incomplete applications will be not considered), in addition to contact details for minimum 2 reference persons (include position and relation)
How to send the application: by e-mail to jobs.recruitment.yemen@intersos.org (applications delivered by hand will be not considered)
Important Notes /
مقترحات هامة
Following the instructions on

How to apply

will always increase your chances of getting your application looked at.


إتباع تعليمات التقديم المذكورة في كل إعلان ستزيد من فرصة النظر لسيرتك الذاتية من قبل الجهة المعلنة
If you're applying by email, make sure you mention the job title in the

"Subject"

field of your message


تذكر أن تكتب إسم الوظيفة و موقعها في عنوان البريد عندما يكون التقديم عبر الإيميل