Project Officer- (Cash)
This job has ended. You cannot apply anymore.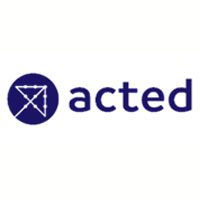 Job Description
Vacancy Announcement – Project Officer -(Cash) Saadah
ACTED Organization Summary:
Since 1993, as an international non-governmental organization, ACTED has been committed to immediate humanitarian relief to support those in urgent need and protect people's dignity, while co-creating longer term opportunities for sustainable growth and fulfilling people's potential.
ACTED endeavors to respond to humanitarian crises and build resilience; promote inclusive and sustainable growth; co-construct effective governance and support the building of civil society worldwide by investing in people and their potential. ACTED is active in 39 countries and implements more than 500 projects a year reaching over 20 million beneficiaries with 6,300 international and national staff.
ACTED has been present in Yemen since early 2012 and has been anchored to the governorates of Ibb, Hudaydah, Raymah, AlDhalee, Saadah, AlJawf, Aden, Dhamar and Marib.
Through its comprehensive programming ACTED has been covering the full continuum of emergency, rehabilitation and development in Yemen. Emergency activities have focused in the sectors of Agriculture & Food Security (e.g. distribution of crop seeds, and livestock), Economic Recovery and Market Systems (e.g. income-generating activities such as cash for work), and WASH (e.g. rehabilitation of water supply facilities, hygiene promotion). ACTED's food security activities include distribution of food vouchers, which are a key component of ACTED's interventions in the country.
ACTED Organization is pleased to announce the below job vacancy with the following details:
Position: Project Officer- (Cash)
Department: Program
Location: Saadah
Contract Type: Fixed Contract
Contract Duration: 5 Months
Responsibilities:
Team Management
Ensure a positive working environment and good team dynamics;
Manage the team of Project Assistants and/or Community Mobilisers and Daily Workers on a daily basis – in liaison with Deputy Project Manager / Cash Programs Coordinator;
Ensures all activities are in line with general protection principles as relevant, including maintaining the confidentiality of beneficiaries and colleagues;
Manage interpersonal conflicts and reach out to supervisor if needed;
Ensure capacity building among staff in relevant sectors/topics.
Meetings / Coordination
Coordinate with the cash project team, notably community mobilisers, engineer teams, AME Unit and other internal departments if needed;
Participate in and report on external coordination and technical meetings as requested by line-manager;
Ensure the documentation, information related to the project and decisions taken by the Deputy Project Manager or Project Manager / programs coordinator are communicated to the entire team (Project Assistants/DWs). Also ensure the information of any kind from the field team is communicated to the Deputy Program Manager/PC;
Organize and participate in external meetings with community leaders and other project stakeholders, as requested;
Hold (by-)weekly meetings with Project Assistants and Daily Workers (when relevant) to cover/plan for weekly activities – plan this meeting with Deputy Project Manager.
Project implementation
Responsible for the timely and quality implementation of the activities in the area of implementation and anticipate potential bottlenecks (communicate to Deputy Project Manager);
Assists the (Deputy) Project Manager in the planning of the activities;
Prepare project documents/material in accordance to ACTED Transparency and Compliance procedures – ensure to build the capacity of Project Assistants;
Ensure community acceptance of the project through positive interactions and clear communication to beneficiaries in the field;
Promote the project's activities through visibility actions and in accordance with the Communication and Visibility Plan;
Takes into consideration the AME Unit's recommendations after approval from Deputy Project Manager and PM and/or AC;
Streamline the mechanism and improve the efficiency on database information management (using KOBO).
Technical guidance
Assists the Deputy Project Manager in the development of SOPs for the activities (upon request)
Provides and/or gives inputs for accurate Bill of Quantities (BOQs) for the activities (if needed)
Assists and advices the (Deputy) Project Manager in developing the Visibility & Communication Plan and its deliverables
Participate in preparation of procurement document and quality checks for procurement related to Cash Assistance activities
Design training materials together with Deputy Project Manager / Project Manager both internal (for Project Assistants) and external (for Community Committees or other project stakeholders)
Provide training and technical guidance to project staff and/or other project stakeholders upon request or when suitable.
FLAT (Finance/Logistics/Administration/Transparency) management of the activities
Follow up on car rental procurements and project stocks status with the Logistics department in a timely manner;
Responsible for the submission of movement request/permits in a timely manner and follow up on the approval status with the Liaison department;
Raise Request for Staff Recruitment (RSR) in a timely manner for daily workers recruitment and follow up on request status with the HR department (with supervision from Deputy Project Manager);
Proceed to regular follow up on advances opening and closure with the Finance department if requested;
Responsible for regularly archive soft and hard copies of relevant project documents/materials in the project FLAT folder – on a weekly or monthly basis (supervision by Deputy Project Manager or Project Manager).
Reporting
Provide weekly reports on the activities progress, if required from LM;
Coordinate with the AME database team or CCY Information Management unit to ensure the data entry;
Coordination with the Complaint and Response Mechanism (CRM) team and adjust project activities (when relevant) in line with the AME unit's recommendations;
Take photos and draft occasional success stories as identified in the field and by PD team, taking confidentiality into consideration;
Reports ideas and information from project staff or field visits, which may assist in future project proposals. Such information will be included in reports.
Security & Liaison
Consider/anticipate safety and security issues in the field for yourself, the team, and the beneficiaries.
Immediately report all incidents to the Deputy Project Manager and/or to the security focal point through the Security Incident Reporting (SIR) mechanism upon request from the DPM;
Ensure all movements/activities/tools are approved by relevant authorities;
Follow up on project activities areas deconfliction status and provide regular updates to the Project Manager/Area Coordinator/Office Manager – in liaison with the security department;
Ensure that project stakeholders and beneficiaries have a good image of ACTED thus increasing the acceptance of ACTED's presence and activities in the project implementation area.
Job Requirement (Qualification and Experience):
Holds at least a bachelor's degree;
Must have at least two years' experience in cash transfer and cash vouchers activities;
Experience in beneficiary's identification approach;
Experience in food security activities;
Field oriented personality: the position requires regular travels to the field for several weeks;
Experience in supervising others;
Excellent oral and written communication skills;
Confident level of both written and spoken English;
Advanced computer skills (Word, Excel, PowerPoint, etc);
willing to travel to other governorates on occasion if necessary;
Excellent interpersonal skills required, as well as the ability to communicate clearly and efficiently with a variety of audiences (e.g. beneficiaries, community committees, and other team members);
Leadership and organizational skills are required;
Ability to manage multiple tasks and responsibilities, work efficiently under pressure and in changing circumstances.
How to Apply
How to apply has been removed becuase this job has ended. If this is a special case, please contact us and we will help.
Important Notes /
مقترحات هامة
Following the instructions on

How to apply

will always increase your chances of getting your application looked at.


إتباع تعليمات التقديم المذكورة في كل إعلان ستزيد من فرصة النظر لسيرتك الذاتية من قبل الجهة المعلنة
If you're applying by email, make sure you mention the job title in the

"Subject"

field of your message


تذكر أن تكتب إسم الوظيفة و موقعها في عنوان البريد عندما يكون التقديم عبر الإيميل