Emergency Officer
This job has ended. You cannot apply anymore.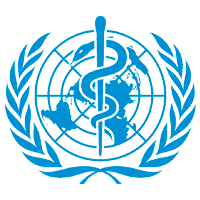 Job Description
Emergency Officer (SSA)-(2105620)
Grade: NO-A
Contractual Arrangement: Special Services Agreement (SSA)
Contract Duration (Years, Months, Days): Up to 6 months initially, to be extended based on the availability of funds, need for the position and performance.
Posting Date: Nov 18, 2021, 2:11:11 PM
Closing Date: Dec 3, 2021, 1:59:00 AM
Primary Location: Yemen-Sana'a
Organization: EM_YEM WHO Representative's Office, Yemen
Schedule: Full-time
IMPORTANT NOTICE: Please note that the deadline for receipt of applications indicated above reflects your personal device's system settings.
ORGANIZATIONAL SETTING
The Emergency Officer can works under the direct supervision of the Coordinator of the respective emergency cluster or geographical location or in small to medium-sized Country Offices directly under the WHO Representative. S/he is expected to perform his/her duties and responsibilities with highest degree of efficiency and sound judgment.
The incumbent coordinates activities in the designated areas and may supervise directly a small team of Special Service Agreement holders.
MAJOR DUTIES AND RESPONSIBILITIES
FUNCTION 1 (INCL. EXPECTED RESULTS)
Coordinates and conducts monitoring and evaluation activities to ensure smooth information flow, proper documentation and data management, achieving results such as:
Development of Monitoring and Evaluation work plan and induce compliance to specific assigned objectives.
Review and analysis of monitoring reports for impact evaluation and identification of causes of potential bottlenecks in project implementation.
Presentation of summary statistics showing disease trends among populations of concerns.
Preparation of situation and progress reports and analysis of these reports in terms of problems and actions needed.
Regular field visits to monitor the situation of refugees/displaced populations in terms of access to health services.
Need assessment of the emergency affected areas in terms of health, medicine, medical services, water, shelter or any other related needs.
Consolidation of strategies to gear up WHO response capacity, including identifying needs and funding gaps.
Collection of disease surveillance data on outbreak investigation and response activities in collaboration with the eDEWS Surveillance Officer.
Working closely with MoH and other health partners to strengthen the routing information system related to status of health facilities and timely dissemination of reports.
Management of health information systems as well as timely and regular dissemination of WHO updated information (e.g. reports, and website).
Liaison with OCHA's Public Information Unit on the development of visual products and data-capturing systems in order to provide an effective service to cluster members and the humanitarian community as a whole.
FUNCTION 2 (INCL. EXPECTED RESULTS)
Ensures planning, development and implementation of appropriate preparedness and emergency activities in the designated area, achieving results such as:
Planning and management of emergency response interventions, including WHO emergency response work plans.
Liaison with the MoH and International Committee of the Red Cross (ICRC) on mass casualty management (MCM) and emergency response to conflict induced casualties through technical and operational support to national operation=s.
Promoting and fostering effective collaboration with and technical advice to other agencies through the Health Cluster/sector approach, with emphasis on the coordination and consolidation of Health Cluster activities.
Working with the health partners to ensure that all activities are performed in line with WHO strategies and according to established plans.
Liaison with NGOs and various field stakeholders providing health services, documentation of meetings and provision of technical backup.
Coordination with local health teams, vertical programmes, emergency and other partners to assign proper preparedness activities, including monitoring warehouse supplies, distribution according to set standards and proper utilisation of items by partners.
FUNCTION 3 (INCL. EXPECTED RESULTS)
Manages capacity building initiatives for health personnel in various health facilities and also camps, achieving results such as:
Identification of training needs for respective target audiences and development of comprehensive plans for capacity building.
Preparation of training material tailored to the specific needs and development of IEC "Information, Education and Communication "materials related to the planned activities.
Arrangement and delivery of capacity building activities for health personnel in the camps and in health facilities located in the host communities.
Follow up and impact analysis on the WHO training workshops for different health care providers and NGOs providing health services.
WORK RELATIONS AND PARTNERSHIPS
The Emergency Officer liaises with various local partners as well as humanitarian INGOs and UN agencies mainly to ensure timely and updated information on emergency activities, as well as to review and disseminate technical reports. The incumbent participates in meetings, providing input and feedback. Furthermore, the incumbent delivers capacity building training activities to various target audiences.
IMPACT OF FUNCTIONS
The functions ensure that emergency response is coordinated and backed with reliable and up-to-date information. By producing and analysing reports on health threats, activities and outcomes, the functions can contribute to rapidly identifying and filling critical gaps in the health response during and aft er crisis.
QUALIFICATIONS
EDUCATIONAL BACKGROUND
First-level university degree is required in medicine,
Desirable: Understanding of emergency response or disaster management in the context of public health, or in communicable/infectious diseases.
PROFESSIONAL EXPERIENCE AND KNOWLEDGE
At least 2 years of experience required in public health and health sector coordination with emphasis on emergency response relief.
Demonstrated knowledge of health sector activities in the context of emergency response relief, or preparedness for epidemic-prone diseases. Excellent skills in the assessment, surveillance in the context of emergency situations.
Desirable: Experience in capacity building and demonstrate knowledge of health sector activities in the context of emergency response relief.
Knowledge of WHO mandate and goals or experience in UN Organizations, international institutions or NGOs is considered an asset.
LANGUAGE SKILLS
Fluent in English and the local language. Knowledge of another WHO official language is an asset.
COMPETENCIES
Communicating in a credible and effective manner: Expresses oneself clearly in conversations and interactions with others; listens actively. Produces effective written communications. Ensures that information is shared.
Producing results: Produces and delivers quality results. Is action oriented and committed to achieving outcomes.
Ensuring effective use of resources: Identifies priorities in accordance with WHO's strategic directions. Develops and implements action plans, organizes the necessary resources and monitors outcomes.
How to Apply
How to apply has been removed becuase this job has ended. If this is a special case, please contact us and we will help. By the way, copying this and pasting it was a smart move ;)
Important Notes /
مقترحات هامة
Following the instructions on

How to apply

will always increase your chances of getting your application looked at.


إتباع تعليمات التقديم المذكورة في كل إعلان ستزيد من فرصة النظر لسيرتك الذاتية من قبل الجهة المعلنة
If you're applying by email, make sure you mention the job title in the

"Subject"

field of your message


تذكر أن تكتب إسم الوظيفة و موقعها في عنوان البريد عندما يكون التقديم عبر الإيميل