Humanitarian Specialist/ Head of Hodeidah Hub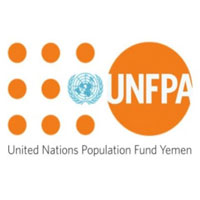 Job Description
The Position:
Under the overall supervision and guidance of UNFPA Representative and the direct supervision of the Deputy Representative, the Humanitarian Specialist/Head of Hodeida humanitarian hub will lead the planning, coordination, and implementation of humanitarian interventions, including rapid assessments, programme development and implementation in the Hodeida hub. Under guidance of the Humanitarian Specialist for RRM, he/she will also support the coordination of the Rapid Response Mechanism (RRM) at the national level.
How you can make a difference:
UNFPA is the lead UN agency for delivering a world where every pregnancy is wanted, every childbirth is safe and every young person's potential is fulfilled. UNFPA's strategic plan (2022-2025), reaffirms the relevance of the current strategic direction of UNFPA and focuses on three transformative results: to end preventable maternal deaths; end unmet need for family planning; and end gender-based violence and harmful practices. These results capture our strategic commitments on accelerating progress towards realizing the ICPD and SDGs in the Decade of Action leading up to 2030. Our strategic plan calls upon UN Member States, organizations and individuals to "build forward better", while addressing the negative impacts of the Covid-19 pandemic on women's and girls' access to sexual and reproductive health and reproductive rights, recover lost gains and realize our goals.
In a world where fundamental human rights are at risk, we need principled and ethical staff, who embody these international norms and standards, and who will defend them courageously and with full conviction.
UNFPA is seeking candidates that transform, inspire and deliver high impact and sustained results; we need staff who are transparent, exceptional in how they manage the resources entrusted to them and who commit to deliver excellence in programme results.
Job Purpose:
The Humanitarian Specialist/Head of humanitarian hub office will provide direct support to the Hodeida hub affected in the execution of humanitarian and development programs, in consultation with the Deputy Representative. He/she will closely work with national authorities, humanitarian agencies, civil society and local counterparts and coordinate humanitarian and development programs in Hodeida hub. In addition, he/she will support supporting coordination of the RRM at the national level.
You would be responsible for:
Programme Development and Implementation
Ensure inclusion of RH, RRM, GBV, and gender concerns in joint missions and other rapid assessments in
Hodeida hub, with the support of the RH and RRM/GBV coordinators in Hodeida.
Assist in the preparation for and participate in coordination meetings relating to humanitarian and development programs in the Hodeida hub and ensure follow up.
Coordinate the implementation of the UNFPA Policies and Procedures in the hub.
Identify areas of collaboration with humanitarian and development agencies and national counterparts in Hodeida to address RH, RRM and GBV issues in their plans, and programs.
Liaise with community organizations and community leaders in Hodeida to increase their participation
in the process of planning, monitoring and evaluating activities.
Participate in CO and other cluster/ inter-agency meetings in Hodeida as needed.
Develop a Rapid Response Mechanism (RRM) Coordination strategy with alert verification system, thresholds, timeframe, minimum packages and linkage with subsequent cluster-based response.
Ensure the integration of all emergency response activities, whether related to recurrent natural disasters, humanitarian crisis or conflicts into the regular Country Office programming.
Rapid Assessments/field visits
Whenever applicable, visit IDPs and host communities in Hodeida hub and conduct in-depth interviews with community leaders, and other agencies present on the ground to gather information on the immediate needs of the people and the services to be provided.
As appropriate, participate in /ensure inclusion of UNFPA's core areas of responsibility in rapid field/needs assessments of the crisis-affected populations in Hodeida hub.
Undertake missions and assessments as appropriate to recommend strategic approaches and to address issues, related to RRM, RH, GBV, mental health and psychosocial issues in the hub.
Undertake displacement and contextual analyses to inform RRM programing and to maintain an adequate stock preposition plan.
Orientation / Training
Orient partners in Hodeida hub on UNFPA's role within the humanitarian and development agenda.
Ensure RRM enrollment modality is carried out properly to provide timely RRM assistance to new IDPs.
Familiarize/orient the partners and the Hodeida hub with existing rapid needs assessment tools.
Familiarize/ Orient the Hodeida hub with existing UNFPA emergency procedures.
Coordination
Ensure inter-agency coordination to ensure smooth Rapid Response Mechanism program implementation
As requested, coordinate CO's various interventions and represent UNFPA at Cluster / Working Group coordination meetings in Hodeida to share knowledge and ensure comprehensive understanding.
Ensure inclusion of UNFPA mandate through participation in existing Clusters, and/or, if appropriate, assist in the establishment of working groups to address RRM, RH and GBV in Hodeida.
Liaise with other sectors/Clusters (such as health, protection, WASH, camp management, education, logistics, early recovery) to ensure inclusion of UNFPA's mandate in the hub.
Communication/ Reporting
Assist the CO in preparing relevant advocacy material and updates for relevant stakeholders and partners including donors.
Assist in providing regular updates to OCHA and/or Cluster leads on UNFPA's humanitarian interventions to be included in situation reports (i.e.: OCHA SitRep).
Track and regularly update supported humanitarian interventions (i.e. status of funding proposals,
distribution of supplies, training).
Supervision and Capacity Development
Supervise the RH, RRM and GBV coordinators in Hodeida hub.
Provide coaching to newly recruited staff and partners, where appropriate.
Coach and build capacity of staff members and staff of implementing partners in the hub
Responding to emergency/humanitarian crisis, as needed.
Any Other Duties
Perform any other duties as required by the Representative and/or Head of Office, RO/SRO, and HQ.
Work Relation
The Humanitarian Specialist and head of Hodeida hub will supervises the RH, GBV/RRM coordinators, as well as the other staff in Hodeida hub. S/he will establish and maintain collaborative relationships with counterparts in government, multi-lateral and bilateral donor agencies and civil society to address emerging issues. S/he must effectively influence counterparts from diverse backgrounds to contribute to achieving UNFPA's mandate.
Internal contacts include the Representative, Deputy Representative, the International Humanitarian Specialist for RRM, Humanitarian Coordinators, RH and GBV coordinators, Operations Manager, the CO's programme/technical team. External contacts include other UN agencies, counterparts and partners in the hub, including international NGOs, experts etc.
Qualifications and Experience:
Education:
Advanced University degree in Medicine/Health sciences, Public Health,
Knowledge and Experience:
Bachelor's degree preferably in medicine, public health, social sciences, humanitarian response,
international relations or related field.
3 to 5 years of experience in coordinating, developing and implementing humanitarian interventions in
crisis settings.
Knowledge of the humanitarian reform process and roles/responsibilities of humanitarian actors.
Strong analytical, coordination and organizational skills.
Languages:
Fluency in English is required. Good knowledge of Arabic is an asset.
Required Competencies:
Values:

Exemplifying integrity,
Demonstrating commitment to UNFPA and the UN system,
Embracing cultural diversity,
Embracing change

Functional Competencies:

Advocacy/ Advancing a policy-oriented agenda
Leveraging the resources of national governments and partners/ building strategic alliances and partnerships
Delivering results-based programme.
Internal and external communication and advocacy for results mobilisation.

Core Competencies:

Achieving results,
Being accountable,
Developing and applying professional expertise/business acumen,
Thinking analytically and strategically,
Working in teams/managing ourselves and our relationships,
Communicating for impact

Managerial Competencies:

Providing strategic focus,
Engaging in internal/external partners and stakeholders,
Leading, developing and empowering people, creating a culture of performance
Making decisions and exercising judgment
Compensation and Benefits:
The United Nations Population Fund offers an attractive remuneration package with competitive pay and benefits. Staff members in General Staff Category that are locally recruited are compensated in accordance with the best prevailing conditions of service locally.
Disclaimer:
UNFPA does not charge any application, processing, training, interviewing, testing or other fee in connection with the application or recruitment process. Fraudulent notices, letters or offers may be submitted to the UNFPA fraud hotline http://www.unfpa.org/help/hotline.cfm
In accordance with the Staff Regulations and Rules of the United Nations, persons applying to posts in the international Professional category, who hold permanent resident status in a country other than their country of nationality, may be required to renounce such status upon their appointment.
Important Notes /
مقترحات هامة
Following the instructions on

How to apply

will always increase your chances of getting your application looked at.


إتباع تعليمات التقديم المذكورة في كل إعلان ستزيد من فرصة النظر لسيرتك الذاتية من قبل الجهة المعلنة
If you're applying by email, make sure you mention the job title in the

"Subject"

field of your message


تذكر أن تكتب إسم الوظيفة و موقعها في عنوان البريد عندما يكون التقديم عبر الإيميل