Consultancy: MHPSS Needs Assessment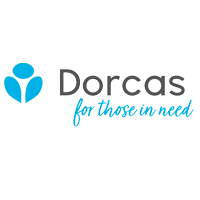 Job Description
Assignment Type: Consultancy
Assignment Name: MHPSS needs assessment and existing capacity
Duration of the assignment: 1 month
Location of the assignment: Aden and Aldhalee Governorates in Yemen
Objectives and Deliverables:
What is the context and rationale of the assignment?
End of 2021 Dorcas Aid International was successfully registered as an NGO in the South of Yemen, with an office located in Aden. Currently Dorcas is implementing projects in the FSL/Cash, Wash and Health through partner organisations. Dorcas Yemen is exploring options of expanding into Protection/MHPSS activities to offer integrated programming.
Yemen is facing the largest humanitarian crisis worldwide with ongoing armed conflict, displacement, depleted health delivery systems, a fuel and economic crisis and a shortage of humanitarian funding. Around the world, even in the wealthiest countries, mental health is neglected both in terms of resources and capacities. In Yemen, according to the HRP for 2022, WHO and the TWG for MHPSS, mental health and psychosocial support are underfunded, neglected, and lack prioritization. The population of Yemen in the current areas of intervention live in extreme poverty and with high fragility. Mental health in Yemen has been neglected: there are only 5 hospitals providing the service and around 45-50 psychiatrists/140.000 people in need of treatment. These years of conflict, displacement and emotional distress after traumatic experiences cause a wide range of mental health problems and chronic stress for both adults and children. For many these resorts to negative coping mechanisms which influences the quality of life of themselves and their families.
As part of the strategic objectives, Dorcas wants to develop coherent and community-based programmes, such as community safety nets and community-based PSS.
Dorcas identified one local NGO - FCDF (Family Counselling and Development Foundation), with expertise in mental health. The local NGO provides psychological and counselling services in Aden, where Dorcas is keen to implement. This form of specialized MHPSS care is supporting mental health needs, especially at a high severity level.
Dorcas sees the need of supporting both specialized MHPSS interventions as well as community-based PSS programming that is accessible and strengthens social cohesion, especially in the communities where Dorcas already works.
To get better insight into the MHPSS services currently available and the needs of the communities, Dorcas Yemen will hire a consultant to conduct below needs assessment.
What are the objectives of the assignment?
The main objective of this consultancy is to: conduct a need assessment in the MHPSS field for the Dorcas Yemen country office to make informed decisions on programming at community level; initially focusing on Aden city and expanding to other Dorcas's intervention areas, based on theidentified needs
Objectives:
To link and explore into existing (recent) research on MHPSS in Yemen by (I)NGOs, governments, others
To identify the MHPSS needs in Aden and Aldhalee to assist response.
To examine current mental health coping mechanisms within communities in the survey areas to examine the differences for men, women, youth, children, IDPs, host community.
To examine cultural acceptance within proposed communities for mental health related activities, including psychosocial group sessions (for women, men, children) and to propose measures to ensure stages of acceptance and inclusivity
To identify gaps in MHPSS services provided in the survey areas (both geographically and in types of services)
To identify options for referral pathways in Aden and Aldhalee to more specialized services or other PSS services locations
To analyze the underlying causes of MHPSS and threats to livelihoods.
To identify the main geographic areas and livelihood groups that are vulnerable to MHPSS in Aden and Aldhalee.
To recommend an appropriate response to address MHPSS challenges.
The data collection approach should include the use of several tools to attain the assessment objectives, including desk review of background documents, field visits to the different activities of local organisations and community centres, visits to different health facilities offering MHPSS services in Aden and Aldhalee, focus group discussions, key informant interviews and interviews with community members in Aden and Aldhalee.
Proposed time frame is:
Desk research and background documents 2 days, field visits to local organisations and community centres, KII's 3 days, visit more specialized MHPSS care centres such as FCDF, LOYAC etc 1 day, focus group discussions and interviews with community members 15 days: compiling data into report & inception meetings 10 days. This schedule can be revised by the consultant.
The focus of the research is on examining qualitative data, to gain insight in broader community needs and for Dorcas CO to gain an understanding on the needs of community members that will shape Dorcas's interventions in MHPSS.
What are the key deliverables, including reports, presentations, communication materials, etc.?
☒ Plan and conduct an assessment for proposed project location
☒ Deliverable; report
A report with recommendations for future structure and programming
Executive Summary in bullets (max. 1 pages)
Introduction
Methodology, including sampling and limitations (no quantitative requirements set)
Analysis and findings of the assessment; reporting back on above objectives
Conclusions for all the assessment questions
Recommendations for implementation for future programming identifying the key areas to focus on and partners that Dorcas can work with, including foreseen capacity building needs of staff (and/or local partners/communities) and training content.
Annexes if any
Qualifications, expertise & skills of the consultant
Bachelors or master's degree in psychology, social work or related field preferred.
3-5 years' experience in MPHSS work.
Fluent in Arabic & English.
Demonstrated capacity & experience in conducting field level assessments.
Experience in communicating and working with a wide range of people, including people of culturally diverse backgrounds.
How to Apply
Applications should be submitted by 4th December 2022, to:
office@yemen.dorcas.org
indicating in the subject of the email: "MHPSS consultancy in Dorcas project's locations "
The submission should include:
Expected salary.
Curriculum vitae (CV) for the consultant(s),
Relevant education certificates.
Evidence of previous similar work.
Names and contact information of three references.
Specific accommodations needed if any.
Only candidates who meet all qualifications and experience will be contacted for further consideration.
Important Notes /
مقترحات هامة
Following the instructions on

How to apply

will always increase your chances of getting your application looked at.


إتباع تعليمات التقديم المذكورة في كل إعلان ستزيد من فرصة النظر لسيرتك الذاتية من قبل الجهة المعلنة
If you're applying by email, make sure you mention the job title in the

"Subject"

field of your message


تذكر أن تكتب إسم الوظيفة و موقعها في عنوان البريد عندما يكون التقديم عبر الإيميل