Psychosocial Consultant (2)
This job has ended. You cannot apply anymore.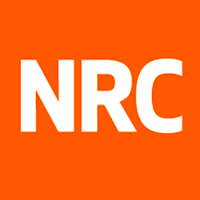 Job Description
Terms of Reference (ToR) for Psychosocial Support Services for NRC Yemen Staff (one for northern regions & one for southern regions)
The intended assignment is a Psychosocial Support Services to/for:
• Conduct Stress Management and resilience and any related Psychosocial trainings in Yemen as required or called upon;
• Provide immediate psychological intervention in emergencies when one or some individuals are exposed to trauma and critical incidents (such as arrest, investigation, attacks, and accidents).
• Conduct face to face PSS sessions or via phone call, video call and whatsApp.
• Perform Psychological First Aid Training to Staff, if needed and upon situation requirements;
• Individual and group counselling sessions (open need or according to cases) through meetings, telephone, e-mail or Skype.
• Providing direct and indirect periodical emotional and psychosocial support services to all NRC Yemen staff.
• Conduct trainings on psychosocial stress management and resilience and trauma resulting from armed conflicts, social disputes or work stress.
• Hotline service for counseling and psychological support.
• Make referral and follow-up of critical cases to the competent/specialized bodies to complete treatment and ensue intensive follow-up (particularly cases that suffer from a psychological disorders).
• Provide psychosocial support service according to the plans provided by NRC.
• Perform any other tasks assigned to the Consultant and required by the working conditions.
General Principles of Psychosocial Specialist
• Maintain confidentiality of psychosocial support services for staff.
• Availability and willingness to be on call even in weekends and late hours.
• Ability to perform field visits on urgent basis.
• Provide immediate services when needed, especially in emergency settings.
• Create professional relationships with male and female colleagues.
• Adherence to the regulations and rules of the Organization.
Minimum Qualifications:
• Only Qualified Professionals who have strong capacity and professional work experience in the subject matter.
• Minimum Educational Qualification is Bachelor Degree.
• Certified and qualified to deliver the service with significant work experience.
We offer:
• A contract for a year (extendable according to budget availability).
Location where the service is required:
• In all areas that Norwegian Refugee Council (NRC) work in Yemen.
Financial proposal :
• Please submit a proposal for the appropriate monthly wages for you.
المهام المرجعية (ToR) لخدمات الدعم النفسي والاجتماعي لموظفي المجلس النرويجي للآجئين - اليمن (1 لمنطقة الجنوب , 1 لمنطقة الشمال)
المهمة المقصودة هي خدمات الدعم النفسي والاجتماعي من أجل:
• إجراء تدريب إدارة الإجهاد والمرونة وأي تدريبات نفسية اجتماعية ذات صلة في اليمن كما هو مطلوب.
• تقديم التدخل النفسي الفوري في حالات الطوارئ عندما يتعرض فرد أو بعض الأفراد للصدمات والحوادث الخطيرة (مثل الاعتقال والتحقيق والهجمات والحوادث).
• إجراء جلسات الدعم النفسي والاجتماعي وجهاً لوجه أو عبر مكالمة هاتفية / فيديو أو واتساب
• إجراء التدريب النفسي على الإسعافات الأولية للموظفين ، إذا لزم الأمر ، ووفقًا لمتطلبات الموقف.
• جلسات إرشادية فردية وجماعية (حسب الحاجة أو حسب الحالات) من خلال الاجتماعات أو الهاتف أو البريد الإلكتروني أو سكايب.
• تقديم خدمات الدعم العاطفي والنفسي-الاجتماعي الدورية المباشرة وغير المباشرة لجميع موظفي المجلس النرويجي للاجئين اليمن.
• إجراء دورات تدريبية حول إدارة الإجهاد النفسي والمرونة والصدمات الناتجة عن النزاعات المسلحة أو الخلافات الاجتماعية أو ضغوط العمل.
• خدمة الخط الساخن للإرشاد والدعم النفسي.
• إحالة ومتابعة الحالات الحرجة للجهات المختصة / المتخصصة لاستكمال العلاج والمتابعة المكثفة (خاصة الحالات التي تعاني من اضطرابات نفسية).
• تقديم خدمة الدعم النفسي والاجتماعي حسب الخطط المقدمة من المجلس النرويجي للاجئين.
• أداء أي مهام أخرى يكلف بها الاستشاري والتي تتطلبها ظروف العمل.
المبادئ العامة للاخصائي النفسي والاجتماعي:
• الحفاظ على سرية خدمات الدعم النفسي والاجتماعي للموظفين.
• التوافر والاستعداد للبقاء تحت الطلب حتى في عطلات نهاية الأسبوع والساعات المتأخرة.
• القدرة على القيام بزيارات ميدانية بشكل عاجل.
• تقديم خدمات فورية عند الحاجة ، خاصة في حالات الطوارئ.
• الحفاظ على العلاقات مهنية مع الزملاء والزميلات.
• التقيد بأنظمة ولوائح المنظمة.
الحد الأدنى من المؤهلات:
• المحترفون المؤهلون فقط الذين يتمتعون بقدرات قوية وخبرة مهنية في هذا الموضوع.
• الحد الأدنى من المؤهلات التعليمية هو درجة البكالوريوس.
• معتمد ومؤهل لتقديم الخدمة بخبرة عملية كبيرة.
نحن نقدم:
• عقد لمدة عام (قابل للتمديد حسب توفر الميزانية).
الموقع حيث الخدمة مطلوبة:
• في جميع المجالات التي يعمل بها المجلس النرويجي للاجئين في اليمن.
عرض مالي :
الرجاء تقديم مقترح بالاجور الشهرية المناسبة لكم .
How to Apply
How to apply has been removed becuase this job has ended. If this is a special case, please contact us and we will help. By the way, copying this and pasting it was a smart move ;)
Important Notes /
مقترحات هامة
Following the instructions on

How to apply

will always increase your chances of getting your application looked at.


إتباع تعليمات التقديم المذكورة في كل إعلان ستزيد من فرصة النظر لسيرتك الذاتية من قبل الجهة المعلنة
If you're applying by email, make sure you mention the job title in the

"Subject"

field of your message


تذكر أن تكتب إسم الوظيفة و موقعها في عنوان البريد عندما يكون التقديم عبر الإيميل