Senior Grant and Reporting Officer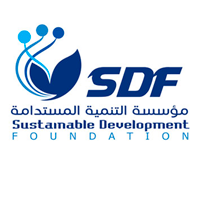 Update
This ad has been extended till 20 Aug 2022
Job Description
Senior Grant and Reporting Officer
About SDF:
The Sustainable Development Foundation (SDF) is a non-governmental, voluntary, independent organization established in March 2015, officially registered at the Ministry of Social Affairs as per license (99). As SDF has been present in Yemen since 2015, it has experience implementing emergency child protection and education responses, including women and youth empowerment. SDF has experience in handling large grants from international donors, such as UNDP, UNHCR, WFP, OCHA, WHO, SCI and ZOA. The Foundation has excellent national-level relations and has experience in coordinating with both national and international NGOs. It has offices, staff and community-based committees in Hajjah, Sana'a, Marib, Ibb, Hudidah, Dhamar, Almahweet, Al-Bayda'a, and Hadramout as well as solid experiences engaging with local communities from whom it gained acceptance and with whom it has collaborated in the past. In addition to that, SDF creates livelihood opportunities and community-based protection.
Posted vacancy: Senior Grant and Reporting Officer
Place: Main Office
Employer: Sustainable Development Foundation (SDF) – Yemen.
Position Type: Full-time contract.
Position reporting to: Deputy Executive Manager
Starting Date: ASAP.
Post date: July.17th, 2022.
Closing date: Aug.20, 2022
DUTIES AND RESPONSIBILITIES:
ROLE PURPOSE:
This role will work collaboratively with members and other departments of the SDF office program to ensure smooth management of development and humanitarian program grants, sub grants and contracts. The person will manage a small team responsible for a discreet portfolio of grants. The position will be also responsible for capacity building of staff and improving internal ways of working.
In the event of a major humanitarian emergency, the role holder will be expected to work outside the normal role profile and be able to vary working hours accordingly.
SCOPE OF ROLE:
Reports to: Deputy Executive Manager
Staff reporting to this post: Grants Officer Direct: Grants Officer
Indirect: Field grants staff
Budget Responsibilities: None
Role Dimensions: Manages a dedicated grants portfolio up to $15M per year, requires strong leadership and decision making on the high-risk portfolio. Involves extensive internal and external communications and coordination. Performance Management of two to three grants' staff.
KEY AREAS OF ACCOUNTABILITY:
Developing self and others.
Working effectively with others
Support the management in development and performance of the grants management team.
Support the delivery of the grants team capacity building both within head office and the field offices.
Carry out orientations and staff trainings for grants management procedures, donor requirements etc… for SDF staff and partners' organizations.
Build relationships across the head office and the other related offices and department to escalate issues as required.
Communicating with impact, negotiation and coordination
Provide coordination support to proposal development and review processes, ensuring all staff inputs happen in timely and effective manner. Also provide advice on donor compliance requirements to ensure high quality proposals.
Look for new fund opportunities via direct contact with donors, clusters, quick response to all call for proposals…etc.
Support and follow up with cluster coordination with all required data and show up.
Coordinate the processes for donor reporting to ensure that reports are with high quality, delivered on time and supported by auditable records.
Maintain effective communications with SDF departments and field offices regarding donor related issues.
Identifies any new ideas and opportunities that are reviewed and further formalized.
In the case of a newly identified idea, he/she is requested to conduct initial assessment and gathering information.
Lead grants kick off meetings to ensure that all award information is shared effectively with relevant staff/departments, including field offices and partners.
Lead Close out process and work with departments and offices to ensure grants are closed out on time and properly.
Attend all required meetings with donors or with SDF.
Coordinate with auditors as necessary.
Compliance (systems, processes, donor)
Clear understanding of SDF processes and key donor requirements, and support teams across head office to ensure all opportunities, proposals, contracts and amendments follow SDF processes
Prepare a proposal development plan which will indicate the overall calendar and all the necessary tasks needed to complete the proposal.
Ensure that all appropriate donor formats are available in-country and staff have a clear understanding of donor requirements/expectations, and rules throughout the grant cycle.
Ensure grants potential issues and amendment requests are flagged promptly to the SDF management then to donors via the relevant ways.
Ensure all grants records/trackers are accurate and reflect current grants status at all times, and have all required documentation attached/updated.
Ensure all partners and sub-grant agreements undergo legal, approved as per the correct process, and work with relevant staff to ensure relevant donor requirements are understood by implementing partners (this may include capacity building)
Any other related task assigned by management.
Monitoring and analysis
Assist in assessing and analyzing data, develop Project logic, proposal and preliminary budget.
Co-ordinate the development of fully costed budgets for grants' proposals with finance.
Co-ordinate with respective budget holders (projects' managers) in order to ensure budgets are correctly allocated and aligned.
Ability to analyze financial issues i.e. variances and resolve by collaborating with other teams.
Strong financial skills including budget development, and monitoring of spend across grant portfolio
Lead and follow up the BVA (budget vs actual) control meeting and submit a report to management with the summary of the major and late activities for each grant in monthly basis.
Submit monthly grants/progress report to management.
Award Management leadership, portfolio management and strategy
Lead the development of a Project proposal process.
Ensure that Project management team to understand donor requirements for each Project proposal and fulfil the requirements
Set the grants annual plan for the department and for the staff.
Ensure grants management systems and processes are successfully implemented, and key controls are in place to support effective portfolio management and compliance with donor requirements.
Ensure regular grant monitoring across the head office and facilitate regular meetings with key stakeholders to ensure individual grant performance is being tracked effectively, and that risks and issues are being recognized and action taken.
Prepare and provide periodic grants' reports, plans, and trackers to the management. and line manager.
Provide performance issues identified through management information and KPI results.
Doing the grants' staff performance evaluation.
BEHAVIOURS (Values in Practice) Accountability:
holds self-accountable for making decisions, managing resources efficiently, achieving and role modelling SDF values.
Holds the team and partners accountable to deliver on their responsibilities - giving them the freedom to deliver in the best way they see fit, providing the necessary development to improve performance and applying appropriate consequences when results are not achieved.
Ambition.
sets ambitious and challenging goals for the grant department and its team, takes responsibility for their own personal development and encourages their team to do the same
widely share their personal vision for SDF, engages and motivates others.
Future orientated, thinks strategically and on a global scale.
Collaboration.
builds and maintains effective relationships, with their team, colleagues, donors, and external partners and supporters.
values diversity, sees it as a source of competitive strength
Approachable, good listener, easy to talk to.
Creativity.
Develops and encourages new and innovative solutions
Willing to take disciplined risks. Integrity:
honest, encourages openness and transparency; demonstrates highest levels of integrity
QUALIFICATIONS
Professional qualification relating to business, finance, accounting or international development
EXPERIENCE AND SKILLS
Essential
Proven track record of in-country grants portfolio management and knowledge of major donors' compliance requirements with at least "5" years' experience in grants coordination and grants management.
Experience communicating with impact in a complex stakeholder environment.
Experience of staff management, supervision and capacity building in grant Management.
Proven track record of supporting a senior management team.
Problem solving skills to identify and lead the resolution of issues.
Good attention to detail and analytical skills.
Computer literate (i.e. Word, advanced Excel, Outlook, financial systems).
Cultural awareness and ability to build relationships quickly with a wide variety of people.
Proven experience and familiar with all UN agencies systems and aware of different donors rules including some internationals donors is highly preferable.
Patient, flexible, able to improvise and communicate clearly and effectively under pressure.
Excellent planning, management and coordination skills, with the ability to organize a workload comprised of varying and changing tasks and responsibilities.
Understanding of operational programming, including the realities of the context.
Strong communication (written and spoken), and interpersonal skills in English, with experience in managing multicultural teams.
Desirable
Understanding of financial reporting from SDF's accounting software (ERP or ONYEX).
Excellent writing skills in English Language is highly desirable.
Significant experience with NGOs in an international environment.
Additional job responsibilities
The duties and responsibilities asset out above are not exhaustive and the role holder may be required to carry out additional duties within reasonableness of their level of skills and experience.
Equal Opportunities
The role holder is required to carry out the duties in accordance with the SDF Equal Opportunities and Diversity policies and procedures.
Professional Standards: The SDF workers must adhere to the values and principles outlined in SDF Way - Standards for Professional Conduct. These are Integrity, Service, Accountability, and Equity. In accordance with these values, the SDF operates and enforces policies on Beneficiary Protection from Exploitation and Abuse, Child Safeguarding, Anti Workplace Harassment, Fiscal Integrity Anti-Retaliation, and Combating Trafficking in Persons.
How to Apply
Qualified candidates meeting the above requirements are required to apply through the link: (Click Here) not later than, Aug 20, 2022
RECRUITMENT IS URGENT: Interested candidates are encouraged to apply as soon as possible and not to wait until the closing date, as applications and CVs will be reviewed as they are submitted and INTERVIEWS WILL BE CONDUCTED ON A ROLLING BASIS.
Remarks:
Only shortlisted candidates will be contacted and advance to the next stage of the selection process.
Important Notes /
مقترحات هامة
Following the instructions on

How to apply

will always increase your chances of getting your application looked at.


إتباع تعليمات التقديم المذكورة في كل إعلان ستزيد من فرصة النظر لسيرتك الذاتية من قبل الجهة المعلنة
If you're applying by email, make sure you mention the job title in the

"Subject"

field of your message


تذكر أن تكتب إسم الوظيفة و موقعها في عنوان البريد عندما يكون التقديم عبر الإيميل