Health Safety Security Assistant
This job has ended. You cannot apply anymore.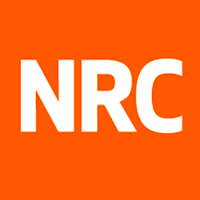 Development
Posted on 23 Nov, 2021
Closing on 02 Dec, 2021
Job Description
Job Description:
All NRC employees expected to work in accordance with the organization's core values: dedication, innovation, inclusivity and accountability. These attitudes and believes shall guide our actions and relationships.
Role and responsibilities
The purpose of this position is to perform in day-to-day implementation of the Health, Safety and Security functions and responsibilities with conduct and assist for other tasks and missions relevant to the position responsibilities.
Generic responsibilities
These responsibilities shall be the same for all positions with the same title. The responsibilities shall be short and essential. Details belong in the Work and Professional Development Plan.
Adhere to NRC policies, tools, handbooks and guidelines

Assist with the implementation of the Health, Safety and Security of staff and function portfolio according to plan of action.

Prepare and develop status reports as required by management.

Ensure proper filing of documents.

Promote and share ideas for improvement of the Health, Safety and Security of staff and functions on the area of operations.

Collaborate with the Health, Safety and Security of staff Department, conduct physical assessments, surveys of offices, fields, Safety protocols, vehicle and staff residences to ensure compliance to Minimum Operating Safety Standard (MOSS) and Minimum Operating Residential Safety Standards (MORSS).

Take an active role in the development and implementation of evacuation/emergency plans in coordination with the Country Office plans.

Report significant incidents of NRC related issues in a timely manner to the appropriate management/staff using prescribed reporting forms and modalities. Ensure the reports disseminated in a timely manner to the appropriate NRC staff and offices.

Liaise, build relationships and attend meetings and negotiation with other humanitarian organizations, local stakeholders, authorities and community at appropriate level according to the field operations and activities requirements.

Support in investigations and report Health, Safety and Security incidents within the organization mandates to the line manager and to the Health, Safety and Security department, while ensuring strict confidentiality.

Monitor the contracted security guards and ensure that posts manned at all times.

Ensure that all staff at the field office complete training (Basic and Advance Safety in the field online training) and other security trainings required.

Participate in general activities and implementation on the field food/ non-food items distribution and monitoring field activities.

Performs other duties as assigned.
Specific responsibilities
These responsibilities shall be adapted to the particularities of the job location and context, phase of operation, strategic focus and type of programme intervention and according to the context changes.
Health, Safety and Security of NRC staff and assets.
Critical interfaces
By interfaces, NRC means processes and projects that are interlinked with other departments/units or persons. Relevant interfaces for this position are:
Support Department

Programme

Area office and field Offices
Scale and scope of position
Staff:
Numbers and titles of staff directly managed by the post holder, and numbers of staff and daily workers/incentive staff responsible for overall in the unit (e.g. guards, security focal points)
Stakeholders:
Key external stakeholders the post has relationships with (e.g. UN agencies, INGOs, local NGOs, civil society, governmental bodies)
Budgets:
List of budgets covered by post holder, and size of budget
Information:
Brief description of the information resources the post holder is responsible for at field office level (e.g. emails, security documents, investigations, incident reports and other NRC online dashboards and so on)
Legal or compliance:
Brief description of any legal or compliance responsibility the post holder has (term of employment, contacts and so on)
Competencies
Competencies are important in order for the employee and the organisation to deliver desired results. They are relevant for all staff and divided into the following two categories:
1. Professional competencies
Skills, knowledge and experience that are important for effective performance.
Generic professional competencies:
Experiences from working as a health, safety and security Functions in humanitarian/recovery contexts.

Previous experience from working in complex and volatile contexts

Documented results related to the position's responsibilities

Some knowledge of spoken and written English

Minimum Diploma or equivalent in Safety, Social sciences, certified graduation from academy or equivalent.

Good social knowledge of the operational area.

Must have strong interpersonal and organizational skills and a team player.

Ability to work with less supervision in a hardship area.

Must have computer skills in MS –Word and spreadsheet packages.

Experience with the INGOs sector, in safety tasks is preferred.
Context/ Specific skills, knowledge and experience:
Takes responsibilities with the ability to work under minimal supervision.

Promote continuous learning and communicates clearly.

Takes initiates and drives high levels of performance.

Plans work, anticipate risks and sets goals within area of responsibilities.

Creates a respectful office environment free of harassments and retaliation.

Constant availability and readiness to respond to challenges and emergencies related to staff in the mission.

Anticipate and inform the management on matters affecting staff Health, Safety and Security.

Excellent interpersonal and communication skills.
2. Behavioural competencies (max 6)
These are personal qualities that influence how successful people are in their job. NRC's Competency Framework states 12 behavioural competencies and the following are essential for this position:
Planning and delivering results

Empowering and building trust

Communicating with impact and respect
3. Performance Management
The employee shall be accountable for the responsibilities and the competencies, in accordance with the NRC Performance Management Manual. The following documents will be used for performance reviews:
The Job Description

The Work and Development Plan

The Mid-term/End-of-trial Period Performance Review Template

The End-term Performance Review Template

The NRC Competency Framework
About Us
The Norwegian Refugee Council (NRC) is an independent humanitarian organisation helping people forced to flee. We work in crises across 31 countries, providing emergencies and long-term assistance to millions of people every year. We stand up for people forced to flee, advocating their rights. NORCAP, our global provider of expertise, helps improve international and local ability to prevent, prepare for, respond to and recover from crises. NRC also runs the Internal Displacement Monitoring Centre in Geneva, a global leader in reporting on and advocating for people displaced within their own country.

Employment with NRC may lead to employment in or deployment to Regions, Countries, Areas or Offices that may be host to considerable health, safety and security risks. NRC takes this very seriously and we have procedures in place to reduce known risks, but will never be able to take away all risks. NRC requires staff members who travel on an international contract to the field to undergo an medical examination with our medical provider. Employees must produce a Health Clearance Certificate before departure stating that there are no relevant health concerns. If staff are unable to provide this, NRC reserves the right to terminate the Contract of Employment.
About the Team
The Norwegian Refugee Council (NRC) Geneva leads NRC's representation with the IASC and UN agencies, and coordinates donor engagement with the UN and Swiss donors. NRC strives to assist and protect vulnerable and displaced people during crises, especially in situations of conflict. Established in 1946, NRC is an independent, humanitarian, non-profit, non-governmental organisation working in around 31 countries with approximately 14'000 staff. NRC employs a rights based approach, challenging those with responsibility to uphold the rights of displaced people set out within national and International Laws. NRC endeavors to secure the acceptance of local stakeholders for activities and is committed to the principles of humanity, neutrality, independence and impartiality.
NRC seeks to engage with all relevant actors in order to promote the full respect for the rights of displaced and vulnerable people; secure and maintain access for humanitarian operations and promote the achievement of durable solutions. NRC Geneva, with the Internal Displacement Monitoring Center (IDMC), are NRC's primary presence in Geneva.
How to Apply
How to apply has been removed becuase this job has ended. If this is a special case, please contact us and we will help. By the way, copying this and pasting it was a smart move ;)
Important Notes /
مقترحات هامة
Following the instructions on

How to apply

will always increase your chances of getting your application looked at.


إتباع تعليمات التقديم المذكورة في كل إعلان ستزيد من فرصة النظر لسيرتك الذاتية من قبل الجهة المعلنة
If you're applying by email, make sure you mention the job title in the

"Subject"

field of your message


تذكر أن تكتب إسم الوظيفة و موقعها في عنوان البريد عندما يكون التقديم عبر الإيميل