Pharmacy Officer Assistant (Only Female)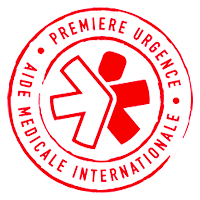 Females are encouraged to apply for this position
Job Description
Preliminary Job Information
Title: PHARMACY OFFICER ASSISTANT
Duty Station: MOKHA (WITH FREQUENT VISITS TO ADEN)
Announcing Date: 28 SEPT 2021
Closing Date: 28 OCT 2021
Contract duration: 5 months renewable with probation period
General Information on the Mission
PU-AMI's strategy/position in the country
Première Urgence - Aide Médicale Internationale (PU-AMI) is a non-governmental, non-profit, non-political and non-religious international aid organization. Our teams are committed to supporting civilian victims of marginalization and exclusion, or those hit by natural disasters, wars and economic collapses by answering their fundamental needs. Our aim is to provide emergency relief to uprooted people in order to help them recover their dignity and regain self-sufficiency. The association leads in average 190 projects a year in the following sectors of intervention: Food Security, Health, Nutrition, Construction and Rehabilitation of infrastructures, Water, Sanitation, Hygiene and Economic Recovery. PU-AMI is providing assistance to around 5 million people in 20 countries across Africa, Asia, the Middle East, Eastern Europe and France.
Yemen is one of the 30 poorest countries in the world with 54% of the population (2014 est.) living below the poverty line on less than two dollars a day. In parallel, since 2011 and the Yemeni revolution, the State is facing major humanitarian challenges. The transitional process failed to provide sustainable peace in the region. The country is now divided in two, with northern Yemen being under severe stress to provide for its population. In March 2015, a Saudi-led coalition began airstrikes in support of southern based pro-government forces, leading to a very unstable situation and dire humanitarian needs.
The armed conflict has spread rapidly throughout much of Yemen since mid-March 2015, with devastating consequences for civilians. Two years of violence has led one of the world's poorest countries into chaos. Around 70% of the population, or 18.8 million people, now depend on humanitarian aid (OCHA); 2.8 million people are displaced; Dozens of schools and hospitals were the target of attacks; 17 million Yemenis are food insecure and 3 million children and pregnant or lactating women are acutely malnourished. The lack of access to safe drinking water and sanitation also affects 14 million people. 14.8 million people have no access to health care. A generation of Yemeni children is at risk, as nearly 2 million children do not have access to education because of conflict, poverty and discrimination. Yemen has turned into the number one humanitarian crisis in absolute numbers of people in need.
History of the mission and current programs
PU-AMI has been present in Yemen since 2007. From 2007 to 2011, PU-AMI supported the primary health system in Hodeidah Governorate. After a one-year stand-by in 2011 due to security reasons, the mission re-started in July 2012 with a nutrition project focusing both on emergency response and a longer term community-based approach in Hodeidah and extended its activity in Raymah Governorate. In 2019, PU-AMI extended its integrated approach of health, nutriiton, wash in HF and FSL in Taiz governorate
In Hodeidah and Raymah governorates, PU-AMI works to contribute to reduce the impact and severity of nutritional challenges and to improve health status of most vulnerable populations, through supplementary nutrition integrated response based upon health, hygiene and nutrition education and capacity building (support to Health facilities, General Food Distributions, etc.). PU-AMI is responding to the ongoing nutrition crisis through the same activities as in Hodeidah (primary health care and management of acute malnutrition for children U5 and pregnant and lactating women), as well as running a Stabilization Centre for severely malnourished children with medical complications.
In Taiz Governorate, PU-AMI started activities in 2019. The approach is similar to the above governorates, with an ongoing health and nutrition programming, including primary health care services, community-based management of acute malnutrition for CU5 and pregnant and lactating women.
As part of this integrated approach in those three governorates, PU-AMI also implements food security and livelihoods activities, mostly consisting on general food distribution for households with SAM cases and some Food for Training activities (started in 01/2017). In addition, water, hygiene and sanitation is also part of PUI intervention in the focused area, with WASH being prioritized in the rehabilitation of health facilities to manage more effectively nutrition activities.
In May 2017, PU-AMI started being a part of the Emergency Cholera Response in Hodeida and Raymah through the set up or Oral Rehydration Points and support of one Cholera Treatment Centre in Raymah.
PU-AMI positioned itself in influencing positions, through effective participation to clusters and sub-clusters (health, nutrition; food security and livelihoods; WASH) and working closely with relevant government departments (MOPIC; MoPHP). The mission will explore opportunities for geographical expansion through developing and clarifying expansion criteria beyond the current Governorates and Districts.
Overall Objective
Under the overall supervision of the pharmacy officer, s/he (Pharmacy officer assistant) will be:
1. Direct responsible for management of base pharmacy (proper pharmaceutical management (procurement, storage, distribution, inventory, consumption, and data management) at respective base level.
2. Ensure the overall functioning of the PUI pharmacies at base and project level (if any), securing an adequate and timely supply of quality medications, medical consumables and medical equipment to PU-AMI projects.
3. Technically Managing and supporting Pharmacy dispensers at number of HFs/SC in the field (i-e Mokha) through frequent visits and building capacity on management of health and nutritional stock at field level with respect of PU-AMI procedures.
4. Responsible on management of medical and nutritional supplies at base with support of health and logistic team to ensure the supply chain drugs, consumables and medical items is timely, reliable and well documented at all levels.
Tasks and Responsibilities
Reports: Ensure appropriate data collection, analysis, feedback and follow up through periodic reports and supervision of base and HFs'(Health facilities') Pharmacy.
Monthly supervision of the data collection (in / out, consumption) of base and HFs' Pharmacy; and all deliveries and consumption data for the field pharmacies (health facilities, SC, etc.) are conducted and documented using PU-AMI standard tools (Sagastock; Stock cards; Consumption Forms, etc).
Analyze the data to optimize the management of drugs and medical supplies (needs assessment, control, supply, cold chain, expiry dates, overstock/shortage etc.) for health program activities at base.
Ensure regular and appropriate use of the pharmacy's management document (inventory records, delivery notes, computer tools etc.).
Be able to provide, at any given time, reliable information on stock, consumption, use of medicines and health products for each project/HF/SC.
Ensure centralized information on supplies management at base level from all HFs'/SC's pharmacy.
Provide monthly reports on near expiry drugs/supplies, surplus stock, expired drugs, shortage of any essential drug/commodity, damages/losses to stock, discrepancy at field level and challenges related to transportation of drugs and supplies to the base pharmacy/health facilities or vice versa.
Share back up of temperature and humidity devices back up and saga stock back up on monthly basis.
Ensure to conduct a backup of all computer data at the end of each month.
Ensure all pharmacy related documentation is properly and systematically archived.
Active in the daily/weekly collection of pharmacy tracking documents from the field (10 essential drugs tracking, consumption tracking).
Supply management: Participate in need analysis, shortages, gaps and order of pharmaceuticals, medical and nutritional commodities. Participate on storage and distribution at capital pharmacy and follow up on bases' pharmacy.
Participate to the process and with support of HF teams calculate new order/needs
Distribute drugs in close coordination with the Pharmacist and PM/Activity Managers.
Ensure receipt and quality control of drugs received. Advise the Health PM/AM in case of non-compliance with support of pharmacy officer.
Store the products received in accordance with PU-AMI stock management procedures.
Ensure daily tracking of drugs and materials consumptions at base and HF pharmacies (through follow up of HF dispenser).
Anticipate and work with the logistics and program departments for the organization of transport of drugs.
Ensure compliance of all internal logistical and administrative procedures related to the medical/nutritional stock.
Ensure, in collaboration with the logistics department, local purchases from urgent needs in respect with logistics and PU-AMI quality assurance procedures, and documentation.
Verify and validate the relevance of orders (compare the consumption against the requests) received from the HFs' pharmacy, ensuring compliance with PU-AMI guidelines and documentation.
Supervise the preparation, distribution planning, transport and delivery from base pharmacy stock to project sites (Health Facilities, SC, etc.).
Participate in the preparation of donations / loans / exchanges, in coordination with the PM/AM and Pharmacy officer.
Participate in the technical inspection of local suppliers, where appropriate.
Ensured on reception of drugs and commodities by the assigned person in time at the health facility or SC pharmacy level.
Participate and provide necessarily documentation for the destruction of expired drugs from line department.
Effectively track through the support of HF dispenser all the drugs movement (in/out) at base and HFs' pharmacy.
Ensure that no drug will be accepted from any other source at health facility or base pharmacy without priori technical approval from Pharmacy officer.
Stock management: Ensure Storage conditions, consumption, movement (in/out) and recording data as pharmacy management guideline at base pharmacy and follow up with pharmacy dispenser to imply similar protocols at HF/SC pharmacy.
Support pharmacy officer in preparing the monthly joint physical inventories (with MEAL/Logistic representative, Pharmacy officer assistant and deputy/Health PM/AM) are conducted and is entered into Sagastock. Ensure that this inventory is disseminated to the Pharmacy officer by 8th of every month, according PU-AMI pharmacy management guidelines.
Ensure all movement of stock in the mission is precisely documented and the information updated in Sagastock, which is provided to the Health coordinator by the 8th of every month.
Ensure proper management of near expired drugs in the base (base, HFs), guaranteeing all near expired drugs (>6 months to expire), are properly reported, and along with a collaborative action plan with the medical team, this information is disseminated to the Health PM/AM and/or Pharmacy officer, in a timely fashion.
Conduct random checks of the base and HFs' pharmacy, ensuring to check for discrepancies between physical inventory and theoretical stock; expiry dates; and for quality assurance, ensuring to notify the Health PM/AM of any concerns.
Ensure that expired or damaged items are properly put in quarantine, as per PU-AMI guidelines, and ensuring their effective destruction and/or testing, ensuring to notify the Health PM/AM for all steps taken.
Ensure pharmacovigilance including the immediate report of any problem with the quality of a drug, to the Pharmacy officer and health PM/AM, in accordance with PU-AMI pharmaceutical management procedures.
Ensure that storage conditions for cold chain is adhered to, in accordance with PU-AMI guidelines.
Supervise the stock management of all pharmacies (vehicles, first aid kits, base, HF/SC), and inform the health PM/AM in the event of any irrational consumption.
Liaise closely with the logistic department to ensure that all base first aid kits and PEP kits are always stocked and managed appropriately, reporting any issues to the health PM/AM.
Ensure a proper storage (especially conditions of temperature, humidity, light and safety), order (storage, classification, labeling) and secure (key access) according to the PU-AMI pharmacy procedures, in all pharmacies (base, HFs/SC), providing monthly updates to the Health PM/AM.
Staff supervision/ Technical support: Provision of adequate technical guidelines and assistance to pharmacy dispenser at HF/SC on management of pharmacy through frequent field visits and training/on job coaching.
Ensure appropriate management of the Pharmacy dispensers at HF/SC, by supporting his/her professional development through the identification of relevant training gaps, using a Training Needs Assessment, and providing monthly training plans to the Health PM/AM, along with supported documentation (materials, agenda, etc).
Identify Training needs/gaps of the Field Pharmacy Dispensers, through regular supervision visits, and providing any training plans to the Health PM/AM and/or pharmacy officer (i.e. stock management, rational use, substitution, analysis of consumption of health facilities. Support can be asked from Pharmacy officer in case.
Provide technical support to all field staff in all facilities and in all project sites supported by PU-AMI on pharmacy related issues (rational use of drugs, stock management, proper storage, etc).
Conduct monthly field visits to the facilities to ensure proper management of drugs HFs' pharmacy, in all PU-AMI supported HF under health program.
Provide feedback/ field visit report on the findings of field visit to relevant AM, health PM and Pharmacy officer for seeking timely and immediate attention towards filling of gap.
Conduct number of on job coaching sessions with pharmacy dispensers during field visits or adequate distance or remote support.
Others
Work closely with the medical department to check, in relation to epidemiological data, the status of stocks and the consumptions and assess the appropriateness of prescriptions.
Working closely with all logistics and medical departments of the mission to ensure the smooth delivery and receipt of quality medical stock to the facilities, and having the ability to problem solve any issues that arise.
Participate in programs/medical/pharmacy team meetings, as required.
Any other duties as prescribed by the Health PM/AM and/or Pharmacy officer.
General organization of the work
Hierarchical link
Direct management: Pharmacy Officer
Indirect functional management: Mission Pharmacy Officer
Management
Direct management: NA
Supervises: NA
Work Schedule:
Office hours: from Sunday to Thursday
Required Profile
Required knowledge and skills
Required

Desirable

Training

Bachelor degree in Pharmacy

NA

Professional Experience

At least two years working experience in Pharmaceutical field

Experience with NGO is desired.

Knowledge & Skills

Better communication and inter/intrapersonal skills of communication

Know and respect humanitarian principles

Know about health programs in I/NGOs.

Knowledge of establishing and management of pharmacy.

Trained on Sagastock or any other stock management software or tool

Languages

Arabic

English

Software

Advanced skills in Excel –Internet

Sagastock for Pharmac

Required Personal Characteristics (fitting into the team, suitability for the job and assignment)
Great moral and ethical sense
Able to work in a stressful environment and move around to work in Health Facilities
Able to work independently with minimum guidelines
Motivation and Professionalism attitude
Strong Organizational skills
Ability to adapt and develop self
Flexible.
Other
Regular movements to the Health facilities and stabilization centers and agrees to be based in field (Mokha/Aden/other developed base of PU-AMI in country)
How to Apply
If you believe that you have the qualifications and skills to excel in this position, please send a one-page cover letter and a CV in English or Arabic, as well as relevant diploma and other certificates by email at yem.mok.recruitment@pu-ami.org no later than 28th October 2021. The subject of the email should be heading « Pharmacy Assistant - MOKHA ».
Only applications respecting these criteria will be considered. Do not apply unless you meet minimum application requirements, or you will not be considered.
Only short-listed candidates will be contacted.
Females are strongly recommended to apply
Important Notes /
مقترحات هامة
Following the instructions on

How to apply

will always increase your chances of getting your application looked at.


إتباع تعليمات التقديم المذكورة في كل إعلان ستزيد من فرصة النظر لسيرتك الذاتية من قبل الجهة المعلنة
If you're applying by email, make sure you mention the job title in the

"Subject"

field of your message


تذكر أن تكتب إسم الوظيفة و موقعها في عنوان البريد عندما يكون التقديم عبر الإيميل