MEAL Manager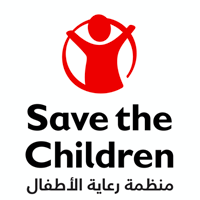 Development
Posted on 22 Sep, 2022
Closing on 05 Oct, 2022
Job Description
TITLE: Monitoring, Evaluation, Accountability & Learning (MEAL) Manager – Sa'ada
CHILD SAFEGUARDING:
Level 3: the post holder will have contact with children and/or young people either frequently (e.g. once a week or more) or intensively (e.g. four days in one month or more or overnight) because they work country programs; or are visiting country programs; or because they are responsible for implementing the police checking/vetting process staff.
"We know that great people make a great organization, and that our employees play a crucial role in helping us achieve our ambitions for children. We value our people and offer a meaningful and rewarding career, along with a collaborative and inclusive workplace where ambition, creativity, and integrity are highly valued. We are looking for people with enthusiasm and commitment to improve the protection and promotion of the rights of all children and to keep children safe so our selection process, which includes rigorous background checks, reflects our commitment to the protection of children from abuse.
Save the Children International seeks to always be a child safe organization through fulfilling its obligations to the community and through programme implementation carried out by the organization for safeguarding children and to improve the living standards of the child."
Note : "Internal staff will always be given a priority in the shortlisting process and filling the advertised roles and whenever we could not find a fit-to-role internal staff and being shortlisted, then we will look at the external applications"
"Save the Children is an equal opportunity employer. Women are strongly encouraged to apply"
SCOPE OF ROLE:
Reports to: Field Office Manager
Staff directly reporting to this post: Field office MEAL Officer's, MEAL Assistants – Accountability and MIS.
KEY AREAS OF ACCOUNTABILITY:
Monitoring, Evaluation, Accountability & Learning:
Lead planning of needs assessments in coordination other external sector agencies, ensuring assessment findings are documented and include an analysis of children's needs and rights. Lead development of Save the children programme baseline surveys where required.
Coordinate sharing of information with the programme team on MEAL data in comprehensive, timely and relevant manner to make sure the learning from these assessments and studies informs programme decisions.
Work with the Program Development and Quality team at the CO level to support senior technical colleagues in their development of sector log frames, plans, and monitoring and evaluation frameworks and plans. Contribute to development of programme plan/strategy and master budget.
Lead development of Monitoring & Evaluation systems (such as output trackers, indicator performance tracking tables) and their roll out. Support sector technical staff to carry out monitoring and evaluation of project activities as agreed in Monitoring & Evaluation frameworks and plans and to strengthen integration between sectors.
With support from field office senior technical colleagues, support fundraising, including contributing to proposal writing and review to ensure MEAL activities and costs are adequately covered. Develop standard guidance for incorporation of MEAL costs into proposals in specific responses.
Lead planning, implementation and follow-up of evaluations (real times, evaluations of humanitarian action etc.). Participate in evaluations were required.
Set up systems to manage complex information generated by MEAL activities, such as complaints databases and qualitative outcome monitoring data systems. Conduct statistical and qualitative data analysis and present and disseminate information to inform programme management at all levels of management within a response. Seek solutions for more complex data management requirements by working with IT colleagues, leading development of databases etc.
Identify MEAL staffing needs for emergency programmes, and lead on recruitment, induction, performance management and training.
With support from other programme staff, identify MEAL activities supply needs and coordinate with the logistics team to ensure materials arrive in good time.
Support sector technical leads to develop monitoring & evaluation plans and required tools. Capacity builds technical field staff in carrying out the work.
Implement accountability mechanisms at field level, such as complaints and feedback response mechanisms – working on community assessment, design, implementation, review etc. Ensure that activities are carried out are child friendly and raise awareness of prevention of sexual exploitation and abuse and handling of serious complaints in line with child safeguarding policy.
Support technical sector specialists to ensure that projects are carried out with participation from children and affected communities, that information is shared with communities through appropriate channels and that they solicit and respond to community feedback.
To ensure that the minimum standards of humanitarian relief are maintained in accordance with the Sphere Charter and Red Cross Code of Conduct, as well as Core Humanitarian Standard on Quality and Accountability. For instance, with support from senior colleagues, work with sector technical specialists to ensure quality monitoring systems are set up to ensure adherence of programmes to minimum standards.
Make sure the considerations on gender, disability and inclusion are well integrated into the MEAL activities, tools, and analysis.
Leads on the coordination with Third Party Monitoring Initiatives (monthly).
Capacity Building:
Identify learning and training needs as well as the opportunities for MEAL and other staff and work as a mentor and role model for staff.
Conduct training and awareness raising activities for operations and programme technical staff at field and country-office level regarding MEAL priorities and quality standards.
Coordinate trainings for MEAL and program staff in the relevant areas, such as on data collection tools, ICT solutions for MEAL, data analysis for both quantitative and qualitative data, etc.
Knowledge Management
Support the field management senior team in establishing and rolling out Country Office knowledge management strategies, with special attention to storing and sharing program experience.
Champion the use of country Knowledge Management guidelines and platforms.
Support documentation of the program by sharing learnings at FO level through internal platforms.
Support thematic Technical Advisors/Specialists in the pro-active collection, analysis, storage and utilization of external evidence and research, including trends and reports, to inform program development and strategic direction of the FO.
Representation, Advocacy & Organisational Learning:
Ensure that Save the Children's work is coordinated with efforts of other agencies and Government, and support Interagency Coordination forums, advocating for the specific needs of children. This may involve taking the lead in coordination working groups. Participate in interagency coordinated joint MEAL activities (for instance, inter-agency RTEs).
In collaboration with Save the Children MEAL and advocacy colleagues, feed in learning, experiences and evidence to relevant advocacy objectives and lead on response-specific learning activities. For instance, support planning of After-Action Review workshops, prepare lessons learnt reports and conduct accountability mechanism pilots. Take steps to document lessons learned for wider dissemination.
Participate and feed into Save the Children regional and global working groups when needed.
General:
Comply with Save the Children policies and practice with respect to child protection, code of conduct, health and safety, equal opportunities and other relevant policies and procedures.
Any other duties emerge as CO and FO priorities
SKILLS AND BEHAVIOURS (our Values in Practice)
Accountability:
Holds self-accountable for making decisions, managing resources efficiently, achieving results together with children and role modelling Save the Children values
Holds the team and partners accountable to deliver on their responsibilities – giving them the freedom to deliver in the best way they see fit, providing the necessary development to improve performance and applying appropriate consequences when results are not achieved
Creates a managerial environment in-country to lead, enable and maintain our culture of child safeguarding
Ambition:
Sets ambitious and challenging goals for self and team, takes responsibility for own personal development and encourages team to do the same
Widely shares personal vision for Save the Children, engages and motivates others
Future oriented, thinks strategically and on a global scale
Collaboration:
Builds and maintains effective relationships, with own team, colleagues, members, donors and partners
Values diversity, sees it as a source of competitive strength
Approachable, good listener, easy to talk to
Creativity:
Develops and encourages new and innovative solutions
Willing to take disciplined risks
Integrity:
Honest, encourages openness and transparency
Always acts in the best interests of children
QUALIFICATIONS AND EXPERIENCE
Essential:
At least five years of progressive experience in monitoring, evaluation, accountability and learning in development and humanitarian contexts
Previous first phase emergency response experience
Master's degree in Economics, Measurement, Evaluation, and Research Methodology, Statistics, Social Research or relevant equivalent, with at least significant coursework in quantitative or qualitative research methods.
Previous experience of managing a team and managing projects
Demonstrated strong monitoring and evaluation skills, including planning/participating in evaluations
Ability to work both in an advisory and a hands-on implementation capacity
Proven capacity to supervise, train and coach staff
Experience of representation and ability to represent Save the Children effectively in external forums
Experience of preparing successful funding proposals for donors
Ability to write clear and well-argued assessment and project reports
Excellent communication and influencing skills with experience in advocacy
Politically and culturally sensitive with qualities of patience, tact and diplomacy
A high level of written and spoken English
The capacity and willingness to be extremely flexible and accommodating in difficult and sometimes insecure working circumstances.
Commitment to the aims and principles of Save the Children. In particular, a good understanding of the Save the children mandate and child focus and an ability to ensure this continues to underpin our support
Desirable:
Language skills in Arabic
Experience or knowledge of working and living in Yemen.
Specific experience of designing and managing BHA, SDC, GAC, DFID and ECHO projects
Experience of managing MEAL in remote, hard to access settings
How to Apply
Application Information:
Please attach a copy of your CV and cover letter with your application, and include details of your current remuneration and salary expectations. A copy of the full role profile can be found at:
We need to keep children safe so our selection process, which includes rigorous background checks, reflects our commitment to the protection of children from abuse.
All employees are expected to carry out their duties in accordance with our global anti-harassment policy.
Important Notes /
مقترحات هامة
Following the instructions on

How to apply

will always increase your chances of getting your application looked at.


إتباع تعليمات التقديم المذكورة في كل إعلان ستزيد من فرصة النظر لسيرتك الذاتية من قبل الجهة المعلنة
If you're applying by email, make sure you mention the job title in the

"Subject"

field of your message


تذكر أن تكتب إسم الوظيفة و موقعها في عنوان البريد عندما يكون التقديم عبر الإيميل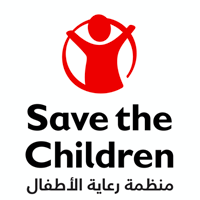 Other jobs from Save The Children