General Coordinator
This job has ended. You cannot apply anymore.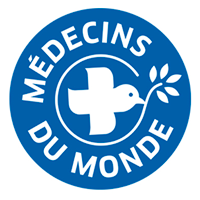 Update
Deadline and Application Link have been updated.
Job Description
Médecins du Monde (MdM) is an international humanitarian organization whose mission is to provide medical care for the most vulnerable populations, the world over, including France. It seeks to stimulate voluntary commitment from doctors, other health care providers, and from those whose expertise in other fields is needed for its activities, to enlist all competent support required for the achievement of its projects, and to seek at all times to encourage close working relationships with populations in its care.
Job Reference Number: MDM/SAN/GEN/1121/003
Position: General Coordinator
Status: Full-time
Location: Sana'a-Yemen
Reporting to: Desk Manager- HQ (Paris)
Technical Line: None
Team under his/her direct supervision: 7 coordinators (3 expatriates and 4 national staff) and 1 access and liaison officer
For our program in Yemen, we are looking for a General Coordinator based in Sana'a, to start as soon as possible.
MAIN RESPONSIBILITIES
The General coordinator is in charge of:
The overall responsibility for the strategic leadership and direction of the Médecins du Monde (MdM) Yemen mission to achieve the organizational mission and objectives
Developing new programming initiatives, new partnerships and maintaining/strengthening existing partnerships based on needs
Actively lead key phases of ongoing programs including phasing out
The representation of MdM with Government, Local and international organisations in Yemen
The fundraising initiatives ensuring the smooth running of the country programme and its financial & grant management as well as the programme's sustainability
The overall financial and human resources management of the country programme
The overall supervision over security and safety
The General coordinator has supervision over 2 current bases within the country (Sana`a main office and Aden bases). MDM intends to open a new base in Marib in 2022.
TASKS DESCRIPTION
A. Mission Management
Elaborate and share a continuous analysis of the socio-political and humanitarian context, to adjust the MdM intervention to the needs
Take the lead in defining the operational and advocacy strategy together with the coordination team, and the Desk
Provide guidance and support to the different departments as per needed
Develop and maintain smooth relationship and network with authorities in order to facilitate the implementation of activities
Ensure a smooth collaboration with partners through regular meetings, exchange of information, joint strategies, etc.
Ensure that adequate means (HR, logistics, finance) are available for the smooth running of the programmes
Ensure the respect of MdM internal rules and of MdM obligations
Responsible for the compliance with the objectives, rules and procedures related to the grant contracts with donors
Contribute to the yearly budget framework and its revision and justify the budget consumption per line and anticipate any needs of budget amendments
Monitor expenditure and budget compliance on a regular basis, report any concerns to the Administrative Coordinator and develop plans to mitigate any under or over expenditure at project level
B. Security
Responsible for the overall security of the mission. The daily management of the security is also shared with the Liaison Officers and Field Coordinators (Networking / daily communication with authorities)
Final in-country decision maker in front of national political & security authorities
Responsible to validate expats movements inside the country
Identify and change (if needed) the security phase of MDM mission in the country with support of the mission management team, HQ desk and HQ security focal point
Monitor the security situation, in collaboration with the Operation manager
Analyze and anticipate the security evolutions and regularly update the security guidelines
Ensure reporting to the Desk manager and the rest of the team on any security incident or dangerous development
Ensure a national security plan is updated and implemented (including availability of enough human and financial resources)
Define and implement safety rules up to date and guarantee their application by all the team
Propose and enforce new rules or procedures, in reaction to security incidents or to changes in context, in collaboration with the Liaison Officers and Field Coordinators
C. Representation
Delegate the representation responsibility with coordination team when needed
Ensure regular interaction, information sharing, and collaboration with other humanitarian actors in Yemen (UN agencies, INGOs, local NGOs), in particular with the medical organizations with similar programmes
Represent MdM with the authorities and ensure a regular communication with stakeholders at central level
Representation at peripheral level can be delegated to the field coordinators
Undertake pro-active donor prospection and propose alternative sources of funding for discussion with the HQ and inform HQ about the results
Establish and develop regular contact with funding partners
D. Program design and coordination
Responsible for the definition of the overall strategy in collaboration with the coordination team, in line with MdM strategic plans
Regularly monitor the humanitarian situation in Yemen in collaboration with the coordination team and define the MDM strategy in the country, in close collaboration with HQ
In case of substantial changes or difficulties, propose and discuss new actions with the team, and the Desk manager, including the conduction of need assessments, the reorientation of certain activities or the implementation of new activities
Analyze the context, develop a network of contacts inside and outside Yemen in line with the humanitarian situation
Ensure global adherence to the general strategy for the Yemen response and provide guidance to the team
Supervise the preparation of project proposals, reports and other documents requested by the donors and ensure the quality and accuracy of documents submitted
E. Team management
In close coordination with the different managers, define the general organisation of the mission and the organisation chart, and propose changes in the structure
Ensure briefing and follow up of teams in Yemen, including security and program briefings for new arrivals
Maintaining good inter-team communications, engender good team dynamics, and take suitable action when problems occur
Ensure good information flow and maintain proper communication between the different departments.
Support the Medical Coordinator in the management of the medical operations
Make sure that performance appraisals and annual action plans are regularly conducted for the staff mission, in link with the HR Coordinator
Ensure performance appraisals and follow-up on annual action plans for the team under his/her supervision
Ensure recruitment are done based on code of ethics and internal regulations
Develop capacity building strategy and activities for the mission staff in link with the HR Coordinator
F. Communication/Advocacy
Ensure that the level of visibility and the public messages on the programs are in line with MDM strategic position
Be the spokesperson for MDM in Yemen with local and international media, in coordination with HQ
Act as focal point for Yemen for communication and advocacy activities, in collaboration with the Desk manager and the Humanitarian Advocacy Officer
Report regularly and share information with the Desk manager through monthly sitreps
PROFILE REQUIRED
Training and experience:
Minimum of 5 years humanitarian experience at management level in complex crisis including highly volatile situations
At least 2 years of experience in a similar position as Country Director / Head of Mission
Experience in managing medical activities
Substantial experience in safety and security management
Experience in complex decision making and leading a multi-disciplinary, multi-national team under difficult and tense context
High level of expertise in representation and negotiation with governments and donors
Strong understanding of the humanitarian emergency operating context, including the humanitarian system, donors, security, civil military liaison and program management
Experience on public communication and advocacy is a plus
Hard Skills:
IT:
Languages:
Fluent English is mandatory (oral and written)
Knowledge of French is an asset
Soft Skills:
Excellent communication skills, listening and diplomacy skills
Ability to take effective decisions according to the context
Flexibility, reactivity, anticipation, and adaptability,
Excellent organizational skills
Leadership / team player
Ability to work under stressful situation and in volatile security context
CONDITIONS OF EMPLOYMENT
Type of contract: fixed term contract
Reason: replacement
Duration: 12 months, ASAP (renewable)
Rhythm: full-time
Location: Sana'a with regular travels to bases
How to Apply
How to apply has been removed becuase this job has ended. If this is a special case, please contact us and we will help. By the way, copying this and pasting it was a smart move ;)
Important Notes /
مقترحات هامة
Following the instructions on

How to apply

will always increase your chances of getting your application looked at.


إتباع تعليمات التقديم المذكورة في كل إعلان ستزيد من فرصة النظر لسيرتك الذاتية من قبل الجهة المعلنة
If you're applying by email, make sure you mention the job title in the

"Subject"

field of your message


تذكر أن تكتب إسم الوظيفة و موقعها في عنوان البريد عندما يكون التقديم عبر الإيميل