Field Officers (2)
This job has ended. You cannot apply anymore.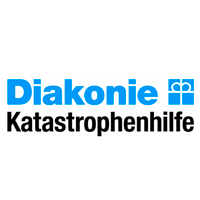 Job Description
[RE-ADVERTISEMENT]
Field Officers (2), BMZ Program
Ready to engage in a longer-term, collaborative, and innovative program to enhance existing livelihoods
ABOUT DKH
Diakonie Katastrophenhilfe (DKH) is a German non-government organisation that renders humanitarian aid in 36 countries across the world. DKH supports people who are affected by natural disasters, war and displacement and who are not able to cope on their own in the emergency situation they find themselves in. The work is guided by the Humanitarian Principles and the Core Humanitarian Standards (CHS). It is DKH's approach to work through a global network of partner organisations. DKH is part of the Evangelisches Werk für Diakonie und Entwicklung e.V. (EWDE), one of the biggest welfare institutions in Germany.
While DKH is not planning to direct implement humanitarian projects, it wants to ensure that the partner organisations in Yemen have the administrative and technical capacities to implement their projects and programmes according to highest quality standards possible. For this purpose, DKH provides technical and other backstopping support to partner organisations within its area of responsibility. DKH wants to ensure that the humanitarian response in Yemen is meeting expectations in all relevant aspects, that DKH can fully rely on the partner organisations, and an added value becomes visible through the own presence on the ground.
PURPOSE OF ASSIGNMENT
The purpose of the assignment is to provide constructive support to an innovative transitional aid program, that seeks to introduce new approaches to strengthen existing livelihoods in Yemen, in the fields of fuel-efficient cooking solutions and solar drying.
The Field Officer plays a key role in providing tailored technical support to the partner organisations (POs) in the field where project activities are implemented and other backstopping requirements. It is a continuous effort to increase and further strengthen relations with the local partner organisations, support them in their work, and build capacities while ensuring quality standards.
Reporting to the BMZ Program Coordinator, the field officer will ensure fluid communication with the respective partner, and between DKH program and finance team and partner technical staff. S/he is responsible to coordinate and follow-up with the respective PO, and facilitate the technical support visits by third-party service providers. S/he will rapidly identify any issues, pro-actively seek solutions and address them, or refer them to the relevant person/department as appropriate. The field Officer will be actively in the field (50% of her/his time) to build rapport with partner field staff and understand field realities. The field officer is expected to provide (ad-hoc) constructive support to facilitate any of the activities implemented by the partner, as needed, and in close coordination with the partner and BMZ program coordinator.
The intervention is a joint endeavour between DKH, the respective partner organizations and third-party technical support providers. All stakeholders are expected to work alongside each other in a collaborative manner towards common and shared program objectives.
DKH Yemen has an office in Aden. In 2021 the organization is expected to comprise of fifteen staff, in addition to drivers and guards. All projects by Diakonie Katastrophenhilfe in Yemen are implemented by local partner organizations.
This intervention seeks to enhance the resilience of communities to the harsh environmental and social conditions in the country and build a proof of concept, showing the proposed innovative solutions can contribute to enhance food security and livelihoods. Evidence gathered during this three-year proof-of-concept stage, including documentation of the successes and failures, will lay the foundation for successful components to subsequently be scaled across the country. The intervention is implemented by two strategic partners. The position is to be based in Al Makha. The field officer could also work on a 40% (Aden) Vs 60% (Al Mokha) arrangement with no any other benefit or allowance entitlements. In absence of a DKH office structure in the intervention area, the position may be hosted by one of the partner organizations.
TERMS OF REFERENCE & Scope of Work
Location: Al Makha with frequent travel to other districts on the western coast. The field officer could also work on a 40% (Aden) Vs 60% (Al Mokha) arrangement with no any other benefit or allowance entitlements.
Period: One year, extendable (Intervention confirmed to run for 2-3 years)
Reporting: The Field Officer is working under the supervision of BMZ Program Coordinator and reports directly to him/her.
Internal: The Field officer is part of the Program Quality Assurance department, consisting of a CVA Coordinator, MEAL coordinator, Program Officer, and BMZ Program Coordinator. The department is working as one unit under the supervision of the Program and Partnership Manager (PPM).
External: Liaise primarily with project manager/technical officers at the PO, and third-party technical experts. Coordinate with other partner staff as appropriate or through the program coordinator. Liaise with MEAL staff/technical staff in the field at other (I)NGO/UN, attend cluster coordination/working group meetings as appropriate.
Responsibilities:
S/he must fulfil the following tasks, or contribute in a substantial manner, from a position of joint objectives and joint responsibilities:
A. Program Implementation Support
• By fully aware of the (evolving) technical support requirements of the partner
• Ensure all technical support roles DKH should provide to the project are coordinated with the partner (including on TOR details, as well as selection of third-party service providers)
o Provide external technical experts orientation on the project and its status
o Ensure their deliverables are met in a qualitative and timely manner
• Support and advise the respective local partner throughout all stages of the project cycle, from design and planning to implementation and closure
• Ensure all projects are implemented according to logical framework analyses, work plans and proposal phases
• Engage and pro-actively support the implementation of activities, including those assigned to the partner, as required or upon their request
• Coordinate the Monitoring and Evaluation of project activities through field visits and remotely for a successful and smooth implementation.
• Organize and participate in DKH monitoring visits to projects.
• Draft monthly/quarterly progress reports to be submitted to DKH Program Coordinator, indicating project status and planned versus actual comparisons including target figures and photo documentation
• Identify gaps and challenges in the management of projects implementation and actively support or advise local partners in undertaking action for their improvement in close coordination with the BMZ program coordinator
• Observe that effective, transparent, and responsive compliance mechanisms are in place.
B. Planning, Coordination & Quality
• Be part of the Review meetings with partners (quarter revisions, partnership review, lessons learnt revision, kick off meetings, other adhoc meetings with partners), document/report, and follow up on the action points with the respective responsible.
• Liaise with DKH Program Department on field level regarding project matters
• Promote collaboration of all stakeholders of DKH in the field, from staff of DKH and local partners to target communities and other aid agencies and institutions as well as local authorities active in the same area of operation
• Attend sub-cluster coordination meetings in sectors that are relevant to DKH sectors of operation, when possible, and assisting local partner organizations to attend these meetings regularly and independently
• Liaise with the partner organizations in order to reflect recommendations of monitoring and evaluations and transfer lessons learnt and examples of good practice
• In consultation with Program coordinator, he/she will ensure proper coordination with the POs for any assessment, study, and surveys in alignment with DKH tools/best practice
C. Capacity Building
• In close coordination with Program coordinator, he/she will assess the PO capacity in implementation at field level, progress in activities, and identify any areas where capacity building is needed for support
o Timely inform relevant senior staff to make such support available
• Help identify training opportunities, develop training plans (and deliver trainings), as appropriate
D. Other tasks, as necessary
• Work closely alongside the other BMZ Field Officer.
o Share learning on partner interaction and support.
o Identify opportunities for cross-learning between partners
o Stay informed on the other program component, respectively (1) fish farming; or (2) fuel-efficient cooking solutions and solar drying
• Substitute / replace the other BMZ Field Officer in his/her absence
• DKH reserves the right to alter the responsibilities according to programmatic demands and needs in line with the objectives of the country program.
Technical expertise and work-related qualifications
• At least 3 years of experience in implementing and/or coordinating projects in the field of food security and livelihood is required
o Proven experience working in the target area (West Coast) is highly valued.
o Proven experience working in an innovative project is highly valued.
o Proven experience working on household food security solutions, establishing micro-Small and medium enterprises (MSMEs) or community self-help groups, vocational training or MEAL, is highly valued.
• University degree (or comparable work experience) in a relevant field, is required
o A degree or background in food security or consumer design/engineering is highly valued.
• Proven experience in working collaboratively with local partner organizations based on equal partnership principle, and in providing them technical and other backstopping support, is valued
• Sound knowledge of and skills in project cycle management, needs assessment, project planning, and monitoring & evaluation. incl. revision and control of narrative and financial reporting is considered an asset
• Good understanding of humanitarian principles and other key principles of international NGOs including accountability, impartiality, neutrality, independence is considered an asset
Abilities and skillset
• Excellent coaching and mentoring skills, ability to listen, to organize and to present information, views and concepts in a concise, understandable and interesting way for a variety of audiences, both written and oral
• Ability to work with (international) technical experts and facilitate their work
• Ability to liaise with various stakeholders, including governmental representatives
• Proactively working attitude with excellent problem-solving skills
• Team player with outstanding personal attitude: especially sense of responsibility, diplomacy, concern for quality, result orientation
• Experience in working in fast changing contexts of sensitive political nature while remaining organized, detail oriented, and able to work under pressure with minimal supervision
• Experience working in different cultural work environments & ability to perform tasks with sensitivity to the local culture, to interact effectively and professionally with persons from diverse cultural, socio-economic, educational, ethnic and professional backgrounds
• Outstanding personal values: integrity, commitment, respect for diversity, patience, and sense of humor.
• Languages: Fluent in written and spoken English and Arabic. German is a strong asset.
ACCOUNTABILITY TO BENEFICIARIES
DKH team members are expected to support all efforts for increased accountability towards the beneficiaries while actively engaging communities as equal partners in the design, monitoring, and evaluation of projects.
Female candidates and candidates from minority groups are particularly encouraged to apply to ensure diversity within the organization, reflective of the whole of Yemen society.
How to Apply
How to apply has been removed becuase this job has ended. If this is a special case, please contact us and we will help. By the way, copying this and pasting it was a smart move ;)
Important Notes /
مقترحات هامة
Following the instructions on

How to apply

will always increase your chances of getting your application looked at.


إتباع تعليمات التقديم المذكورة في كل إعلان ستزيد من فرصة النظر لسيرتك الذاتية من قبل الجهة المعلنة
If you're applying by email, make sure you mention the job title in the

"Subject"

field of your message


تذكر أن تكتب إسم الوظيفة و موقعها في عنوان البريد عندما يكون التقديم عبر الإيميل
Send this job to a friend