Pharma/Log Storekeeper
This job has ended. You cannot apply anymore.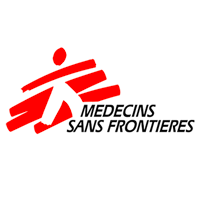 Job Description
Médecins Sans Frontières (MSF), is an International Humanitarian Organization providing medical aid to populations in distress, victims of natural and man-made disasters and victims of armed conflict, regardless of race, religion and political believes. For more information, visit our Arabic website, www.msf-me.org
Médecins Sans Frontières is looking for Yemeni nationals to recruit for the following position:
PHARMA/LOG STOREKEEPER
Location: Aden Coordination
Contract duration: Six months renewable
Contract type: Full time contract
Reporting to: Warehouse Supervisor
Main Purpose:
Execute the pharmacy/medical warehouse storing activities in order to keep pharmacy stock above security level and following recommended conditions (temperature, humidity, etc.) under the supervision of the Medical Warehouse (for OCA) or Pharmacy Supervisor, and in collaboration with the logistics team.
Key of responsibilities:
Supervising material orders and dispatching in order to ensure rational use.
Receiving orders and deliveries, identifying potential disparities against cargo manifest or others and reporting them, and stores materials in accordance with the system in force, in order to ensure continuous availability. It includes:
Ensuring good storage conditions of all medical items in the pharmacy in accordance with pharmaceutical standards in order to ensure continuous availability.
Ensuring correct fill in entries on the stock cards and software.
Carrying out or participating in regular inventories including EPREP stock.
Following up stock levels with regards to alarms thresholds, stock out, expiry dates and drugs to expire in the following 6 months.
Preparing orders of the different consumption units (departments, wards, others), ensuring proper packaging and dispatching and reporting any anomalies or changes in consumption patterns to the Pharmacy Supervisor. Informing Pharmacy Supervisor as soon as stock reaches alert limit.
Controlling warehouse facilities in order to ensure materials are kept in good keeping conditions, it includes:
e.g. monitoring temperature in the warehouse and ensuring that products requiring cold chain are suitably stored and transports received, stored, and prepared and transported appropriately according to MSF Supply and Cold Chain protocols.
Ensuring cleanliness of premises (stock pharmacy) and in close collaboration with the logistics department, maintaining refrigerating equipment.
Controlling warehouse limited access to authorized personnel and ensuring doors and other exits are secured. Immediately informing the line manager of any problems arising in the course of the work, particularly with regards to damage, loss, attempted break-ins or theft in the warehouse.
Ensuring that items to be quarantined (on-going quality alerts) or to be placed in quarantine zone (batch recalls, expired or damaged items) are removed from the stock and safely locked.
Following up stock levels with regards to alarms thresholds, stock out, expiry dates and drugs to expire in the following 6 months. Preparing reports and passing it to the supervisor.
MSF Section/Context Specific Accountabilities
Executing the stock management activities (receipt, storage, and issuance to projects or other departments of medical supplies, food items, spare parts, tools, equipment and/ or other logistics materials), according to the line manager's instructions and MSF standards and protocols, in order to ensure the overall functioning of MSF activities.
Stock Card
Create Stock Cards for any new items entering in the stock.
Update all Stock Cards – accurately reflecting current stock level.
Refer to his supervisor in case of any doubts.
Continuously monitor/update Q4 or Unifield for all stocks managed.
Reception Control for Local Purchase done by the team
Offload the vehicle to the stock according agreement with the Supplier(s).
Ensure to have a copy of the PO/OR prior to start the physical Reception.
Ensure the handover of any purchases done with the Purchaser (or acting as such).
Sign on the Reception Control as "Received by".
Collect the signature "Control by" of the relevant person – ensuring that any technical items are controlled by a person with the required skills according the Technical Family.
Write down any remarks on the Reception Control in case of any kind of issues prior the signature – in order to modify if needed the Reception Control / Sign on the Reception Control once everything is correct (meaning items received are the one mentioned in the Reception Control).
Ensure ALL purchases are correctly stored, packed and eventually ready in the dispatch zone – information provided to transport and customs for ALL items RTS.
Reception Control for Purchase coming from MSF Supply or Coordination
Count the number of parcels offloaded which are entering the stock / compare them with the freight documents (FM, CM, WB) to make sure that all boxes are present.
During the offloading - put aside any boxes that seem damaged or opened prior the offloading and ensure the piece count of those boxes before the signature of the Freight Documents or/and Proof of Delivery.
General Stock Management and Cargo preparation
Ensure that all shelves/racks are labelled according MSF Rules or any request from the line manager (label with location and/or label with codes and description).
Move the items in the stock during the reception/picking/packing/shipping.
Ensure that any boxes are correctly identified (stickers) during the transportation.
Ensure that the weight, volume and content of each boxes is matching with the Packing List created.
Is part of the inventory process (part of a team – considering that an inventory needs to be done with external person) – looking for explanation in case of any discrepancies.
Clean the stock according the schedule defined by the supervisor.
Is responsible of the storeroom keys during the working hours – ensuring the access to only authorized person – accompanying any unauthorized person if needed.
Report any incidents immediately to his supervisor (loss/damage of items, injuries of anyone present in the stock…).
Ensure that the stock has enough materials in good condition in order to work in a safe way.
Logistic Stock Management
Ensure that the Dangerous Goods are properly stored (chlorine, gas, fuel…).
Organize the stock and ensure that the principle of First Expired First Out (FEFO) is respected (except if contradication from his supervisor) for any items with expiry date.
Organize the stock and ensure that the principle of the First In First Out (FIFO) is respected for any items with no expiry date.
Medical Stock Management
Organize the stock and ensure that the picking principle of First Expired First Out (FEFO) is respected (except if contradication from his supervisor) for any items with expiry date.
QUALIFICATIONS AND SKILL REQUIREMENT
Education:
Essential, secondary school. Desirable, medical related studies (pharmacist).
Experience:
• Essential previous experience of at least 2 years in similar or relevant positions.
• Desirable previous experience in MSF or other NGOs in developing countries.
Languages:
Local language essential. Mission language (English) is essential.
Knowledge
Essential basic mathematics and use of measuring equipment.
Desirable computer literacy (word, excel).
Desirable ability to do basic repairs.
COMPETENCES
Results and Quality Orientation L1
Teamwork and Cooperation L1
Behavioural Flexibility L1
Commitment to MSF Principles L1
Service Orientation L1
Stress Management. L2
How to Apply
How to apply has been removed becuase this job has ended. If this is a special case, please contact us and we will help.
Important Notes /
مقترحات هامة
Following the instructions on

How to apply

will always increase your chances of getting your application looked at.


إتباع تعليمات التقديم المذكورة في كل إعلان ستزيد من فرصة النظر لسيرتك الذاتية من قبل الجهة المعلنة
If you're applying by email, make sure you mention the job title in the

"Subject"

field of your message


تذكر أن تكتب إسم الوظيفة و موقعها في عنوان البريد عندما يكون التقديم عبر الإيميل