Hygiene promotor/ WASH & Shelter Project Assistants (2)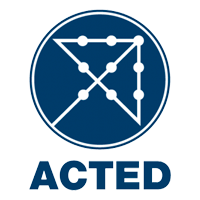 Job Description
Hygiene promotor/ WASH & Shelter Project Assistants (2) Marib
ACTED Organization Summary:
Since 1993, as an international non-governmental organization, ACTED has been committed to immediate humanitarian relief to support those in urgent need and protect people's dignity, while co-creating longer term opportunities for sustainable growth and fulfilling people's potential.
ACTED endeavors to respond to humanitarian crises and build resilience; promote inclusive and sustainable growth; co-construct effective governance and support the building of civil society worldwide by investing in people and their potential. ACTED is active in 39 countries and implements more than 500 projects a year reaching over 20 million beneficiaries with 6,300 international and national staff.
ACTED has been present in Yemen since early 2012 and has been anchored to the governorates of Ibb, Hudaydah, Raymah, AlDhalee, Saadah, AlJawf, Aden, Dhamar and Marib.
Through its comprehensive programming ACTED has been covering the full continuum of emergency, rehabilitation and development in Yemen. Emergency activities have focused in the sectors of Agriculture & Food Security (e.g. distribution of crop seeds, and livestock), Economic Recovery and Market Systems (e.g. income-generating activities such as cash for work), and WASH (e.g. rehabilitation of water supply facilities, hygiene promotion). ACTED's food security activities include distribution of food vouchers, which are a key component of ACTED's interventions in the country.
ACTED Organization is pleased to announce the below job vacancy with the following details:
Position: Hygiene promotor/ WASH & Shelter Project Assistants (2)
Department: Program
Location: Marib
Contract Type: FIXED TERM
Contract Duration: 3 months
RESPONSIBILITIES
Project implementation
Assessment and Implementation
Implement any water and sanitation needs assessment, available resources, and the capacity of existing systems in IDP sites;
Mainly She/He needs to good working experience with Women beneficiaries;
Focus on the project documents filing entire projects;
Conduct consultation with community representatives (including women) – in collaboration with CCCM teams – during assessment, design, and planning phases;
Participate in establishing of WASH committees in the field and ensure the gender balance of the committee members;
Conduct hygiene and sanitation promotion and health educations at community as well as institution level by using different hygiene promotion approaches;
Assist in preparation of the IEC materials and monitor the distribution at community level;
Maintain an appropriate plan of intervention is in place for each site, designed with ACTED CCCM team as part of an integrated site approach, and well communicated to the community;
Follow up and support the implementation of appropriate sanitation systems for household and community. This includes management of liquid and solid waste, drainage and vector control (in collaboration with CCCM) and complementary hygiene promotion and hygiene materials needs;
Implement hygiene interventions (including distributions of hygiene and cholera kits and hygiene promotion activities);
Gather health and hygiene related information and report it to the WASH officer;
Ensure plans are in place for sustainable operation and maintenance of each intervention beyond project duration, ideally through community self-management, prior to commencement.
Implementation & monitoring
Work with ACTED CCCM team and Shelter and WASH Focal Point to form community Committees responsible for operation and maintenance of infrastructure, if relevant, agreeing with the community the responsibilities of the members, procuring materials, and delivering trainings;
Support the development and delivery of necessary training and awareness sessions for beneficiaries (e.g. on water treatment, water source maintenance, sanitation facility maintenance);
Supervise the implementation of the distribution of the hygiene kits and make sure the documentation of the all requires documents for this activity;
Supervise and monitor the implementation of the hygiene awareness sessions and ensure the documentation for all stages for this activity;
IN cooperation of WASH team supervise the implementation of the all-soft WASH activities.
Coordination and Information Management
Ensure management and regular updates of relevant to the project activities information and support the CCCM team to update service mapping in a governorate level.
Project management & reporting
Devise project workplans, with support of Shelter and WASH officers, to ensure all contractual targets are met on time and on budget while delivering work of a high technical quality;
Liaison and coordination with local authorities, host community leadership, and IDP leadership, with support of Wash and shelter officer;
Actively keep Shelter and WASH officer updated on project progress, including reporting of problems and challenges;
Timely and accurate submission of regular internal reporting as requested by the Shelter and WASH officer and Engineer.
Logistics
Undertake basic logistics tasks as needed, e.g. stock reception, quotation collection, as required by the Logistics Officer / Area Coordinator;
Facilitate development of movement plan in coordination with the Shelter and WASH officer and engineer.
Finance
Ensure Cash for Work/daily worker payments and documentation are following ACTED's procedures.
HR
Supervise Daily workers, providing leadership and support and delegating responsibilities;
Identify capacity-building needs, and train Daily Workers e.g., in technical, project management, and communication areas as needed.
Transparency and Compliance
Ensure compliance to ACTED internal procedures and donor procedures;
Accurate record keeping of project documentation in soft and hard copy.
Protection mainstreaming
Consider gender, protection, and GBV concerns in all aspects of activities;
Promote and adhere to ACTED's Prevention of Sexual Exploitation and Abuse (PSEA) policies, and any codes of conduct in place in IDP sites;
Ensure participation and inclusion of women, youth, people with specific needs, and marginalised groups in all aspects of programming.
Other
Perform any additional task as requested by the line manager.
Job Requirement (Qualification and Experience)
University degree in Civil Engineering or another relevant field;
At least one year's practical hands-on experience implementing construction and/or WASH projects;
At least one year's experience implementing emergency humanitarian shelter and/or infrastructure response and/or WASH response;
Excellent Coordination skills and ability to represent the organization with external stakeholders;
Excellent team-working and communication skills;
Excellent written and spoken Arabic and English skills.
How to Apply
Application Procedures:
Qualified candidates meeting the above requirements are requested to send an application comprising a detailed CV and a cover letter in English to: aden.jobs@acted.org

PLEASE state in the subject line of the e-mail: "HP WASH & Shelter Project Assistants" -Marib.

Please rename your CV as: First & Last name+ HP WASH & Shelter Project Assistants CV.
Please rename your Cover Letter as: First & Last name HP WASH & Shelter Project Assistants CL.
The closing date for applications is Tuesday, 27 September 2022.
Candidates from Marib governorate are strongly encouraged to apply.
Due to the urgency of this appointment, shortlisting and interviews will be on a rolling basis and candidates might be identified before the closing date.
ACTED has a zero-tolerance approach to sexual exploitation, abuse and harassment (SEAH) and ensures that only those who share and demonstrate our values are recruited. All candidates will be subject to satisfactory references and screening checks in line with legal requirements. Any candidate offered a job will sign ACTED's Code of Conduct and related policies as part of their work contract. All staff are expected to abide by the standards of behavior outlined in those documents. Misconduct can lead to dismissal.
Contacting any ACTED staff member other than the contact details listed above in regard to this job will result in disqualification.
Important Notes /
مقترحات هامة
Following the instructions on

How to apply

will always increase your chances of getting your application looked at.


إتباع تعليمات التقديم المذكورة في كل إعلان ستزيد من فرصة النظر لسيرتك الذاتية من قبل الجهة المعلنة
If you're applying by email, make sure you mention the job title in the

"Subject"

field of your message


تذكر أن تكتب إسم الوظيفة و موقعها في عنوان البريد عندما يكون التقديم عبر الإيميل