Mental Health Psychosocial Support Supervisor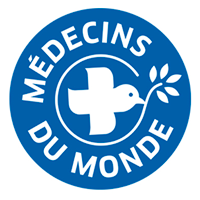 Job Description
For our program in Yemen, we are seeking a qualified and highly motivated applicant for [MENTAL HEALTH PSYCHOSOCIAL SUPPORT SUPERVISOR (MHPSS SUP)]; the position will be based in MARIB.
Médecins du Monde (MdM) is an international humanitarian organization whose mission is to provide medical care for the most vulnerable populations, the world over, including France. It seeks to stimulate voluntary commitment from doctors, other health care providers, and from those whose expertise in other fields is needed for its activities, to enlist all competent support required for the achievement of its projects, and to seek at all times to encourage close working relationships with populations in its care.
| | |
| --- | --- |
| Job Reference Number: | MDM/MAR/MED/1121/014 |
| Position: | Mental Health Psychosocial Support Supervisor (MHPSS supervisor) |
| Status: | Full-time |
| Location: | MARIB |
| Reporting to: | FIELD Coordinator |
| Technical Line: | MHPSS Coordinator |
MAIN RESPONSIBILITIES
Under the technical supervision of the MHPSS coordinator the Mental Health and psychosocial Supervisor will be responsible for the following main activities:
Providing technical support and supervision to MDM MHPSS staffs through regular field visits to the project sites in each district and maintaining weekly meetings and daily communication to follow up MHPSS activities
Contribute to the implementation of MDM mental health and psychosocial support strategies, guidelines, and activities.
design the MHPSS weekly/monthly activity plan with the coordination of the medical supervisor and or protection officer.
Support and supervise MHPSS staff or other MDM field staff during MHPSS activates, or interventions to ensure the delivery of quality mental health & psychosocial support (MHPSS) for individuals and their communities and the implementation of protection mainstreaming.
Work closely with the MHPSS Co, protection officer, and deputy Medco to integrate the MHPSS component into existing and new programs according to the MDM program integration strategy.
Work closely with the MHPSS Co to plan and implement MHPSS Project activities with different stakeholders/partner organizations by preparing and implementing action and training plans, supervision sessions, field visits, training materials, and reporting and general follow up of all program-related issues
Mapping of MHPSS programs and service providers
Report MHPSS Needs and Gaps.
Work closely with MHPSS coordinator and other identified MDM staff to prepare MHPSS Reports for Advocacy Uses.
TASKS DESCRIPTION:
Programming In collaboration with the MHPSS coordinator planning MHPSS action plan.
Supervise and provide technical follow-up to MdM MHPSS staff
Provide technical follow-ups and support to the MHPSS activates and internal/external referrals to ensure MHPSS component integrated into MDM programs
Provide technical support to MdM Yemen programs (specific MHPSS Program(s) and integration of the MHPSS component in existing or new programs)
Working closely with the medical supervisor and protection officer to plan, implement and follow up MHPSS activities implemented by MdM Yemen
Assess MHPSS needs of the communities and provide regular updates in internal and external meetings Work closely with the MHPSS Co while working in the suggested technical content of the project proposals and reports Assess needs of training for MdM staff and assist in organizing and/or in providing training accordingly
Report MHPSS activities according to MdM procedures
Collaborate with the MHPSS Co in establishing MDM MHPSS capacity plan for MHPSS staff and MDM filed staff, and developing materials.
Keep and improve internal and external referral system for MHPSS cases
Under the supervision of MHPSS Co collaborate in designing/developing MHPSS data collection tools according to MDM and international framework
Participate in specific mental health/psychosocial cluster meetings upon request from the direct supervisor.
Attend technical meetings with partners upon request from the direct supervisor.
Regular visits to the project location in both North and South and provide technical backstopping.
Weekly supervision and case discussion meetings under the technical support of the MHPSS Supervision meeting with the staff and provision of technical backstopping regarding dealing with psychosocial support cases.
implement high-risk case reporting mechanisms under the supervision of MHPSS CO.
immediate reporting of high-risk cases to MHPSS Co
participate in weekly technical meetings with the MHPSS CO.
participate in monthly MHPSS meetings for all MDM Yemen projects
Technical supervision:
Responsible for conducting annual technical appraisals of staff under his/her direct supervision.
Responsible for the follow-up and approval of working hours and leaves of the staff under his technical supervision in coordination with the medical supervisor.
Responsible for developing MHPSS capacity building for psychologists, PSSW, CVs.
Responsible for regular technical evaluation for MHPSS through direct observation for MHPSS interventions, PSS activates, and case discussions.
Responsible for supervising, follow-up filled MHPSS data collection documents, MHPSS database, MHPSS filed weekly and monthly reports.
Reporting:
Contribute to weekly / monthly activities reports to the MHPSS coordinator
Report to the MHPSS coordinator monthly (mental health activities report to be sent in the first week of the month).
Security:
Apply and respect MDM security rules in the mission.
OTHERS:
Maintain good socio-professional relationships with different stakeholders both national and international partners to have a smooth implementation of the MDM project.
Attend team meetings and give qualitative input.
If necessary, contribute to preparing emergency plans with the MDM-F team and MHPSS Coordinator to adjust MDM-F activities and medical resources to the needs.
Take part in advocacy and communication activities under the supervision of the MHPSS Coordinator.
Be flexible in performing his/her duties to ensure that beneficiaries are getting good quality services.
Perform other additional duties at the request of the MHPSS coordinator and coordination team.
PROFILE REQUIRED:
Qualification :
Bachelor's degree in Psychology or Master's in Psychology (highly desirable) with at least 2 years of proven experience in the field of Mental Health and Psychosocial Support.
Public health/community health experience is an asset.
Expériences :
Minimum 2 years of experience as a team leader or supervisor preferably in INGOs.
At least 2 years of proven experience in mental health and psychosocial support issues in the Yemen context.
Experience in training MHPSS program staff.
Experience in providing technical supervision for MHPSS staff.
Experience in team management.
Competencies;
Strong Leadership/supervisory skills and attention to detail.
Active listening skills.
Ability to adapt to the context (flexible in performing his/her duties).
Openness: knowing one's limits and being capable of seeking information from others (opinion of experts, reference works, etc.).
Strong mentorship skills.
Ability to give effective presentations.
Good relations with people, a taste for contact and like to work in a team.
Ability to write an assessment, monitor reports.
Good sense of organization is essential
Excellent activity planning, prioritization, and implementation skills, and commitment to deliver against agreed deadlines.
Computer requirements:
Proficiency with the word, excel, and other special software.
Data management and analysis.
Languages:
Good command of written and spoken English.
Good Knowledge of the Arabic Language will be an advantage
Availability: 1st January 2022
How to Apply
Interested to apply? Please apply through the below link:
https://forms.gle/qBnav5v2TCSki8vU6
Deadline for submission: Dec 11th, 2021
Candidates from local governorates are highly encouraged to apply.
Female candidates are strongly encouraged to apply
Thanks to note that only shortlisted candidates will be contacted.
Important Notes /
مقترحات هامة
Following the instructions on

How to apply

will always increase your chances of getting your application looked at.


إتباع تعليمات التقديم المذكورة في كل إعلان ستزيد من فرصة النظر لسيرتك الذاتية من قبل الجهة المعلنة
If you're applying by email, make sure you mention the job title in the

"Subject"

field of your message


تذكر أن تكتب إسم الوظيفة و موقعها في عنوان البريد عندما يكون التقديم عبر الإيميل