Case Management Supervisors (2)
This job has ended. You cannot apply anymore.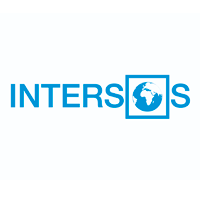 Job Description
National Consultancy Position
_____________________________________________________________________________
Position: Case Management Supervisors (2)
Job site: 2 positions – 1 for Aden covering Aden/Lahj and 1 for Mukalla covering Hadramout (Sahel and Wadi)
Report to: Activity Coordinator and Protection Coordinator
Supervises: Social workers/Volunteers of partner CBOs
Status: Full-time Staff
Female candidates are encouraged to apply please!
About INTERSOS:
INTERSOS is an independent non-profit humanitarian organization committed to assist the victims of natural disasters and armed conflicts. Its activities are based on the principles of solidarity, justice, human dignity, equality of rights and opportunities, and respect for diversity and coexistence, paying special attention to the most vulnerable and unprotected people.
Project objectives:
INTERSOS is implementing the Dutch funded project entitled: 'Strengthen protective environment and empower women and girls in Yemen", implemented in Aden, Lahj, and Hadramout (Sahel and Wadi).
The project aims to:
Promote the protection of conflict-affected people (focus on women and girls), providing for individual case management (ICM) services for adult and children, while working in parallel on prevention and response through outreach and community-based structures.
Support women and girls to enhance self-reliance and integration through livelihood courses and income generating activities to ensuring that households' coping capacity is maintained/reinforced, and restore their ability to generate enough income to improve their food security, lessening dependency of humanitarian assistance in the long-term.
The project will ensure a special attention to support services for disable women and girls, providing for social-cohesion, self-reliance and resilience.
Purpose /Objectives:
The Case Management Supervisor (CMS) is the supervisor of social workers (SWs) working/volunteering with CBO partners.
The CMS will work closely with SW/Volunteers to ensure that all protection activities under the project are designed and implemented at high efficiency.
Activities include supporting identified protection cases (child protection, women protection and persons with specific needs) through the provision of individual support and case management, and referral. The CMS must facilitate appropriate flow of communication between SWs/volunteers to ensure consistency and effectiveness of the assistance provided. The CMS role shall ensure quality implementation of the standard operating procedures (SOPs) defined by INTERSOS project in terms of referral pathway and case management.
The CMS should act according to the guiding principles of case management including using a survivor-centered approach, confidentiality, safety, do not harm and non-discrimination.
The CMS is responsible for ensuring that protection principles are understood, maintained and enforced.
Responsibilities/duties:
Case Management:
Monitor and supervise the process of identification of protection cases by the social workers (child protection, women protection and persons with specific needs).
Supervise the activities related to individual case management (ICM) in accordance with all ICM steps and related tools and SOPs.
Provide technical support and guidance to the social workers/volunteers on case management particularly on difficult cases; increase their knowledge, skills, and confidence of staff.
Joint field visits with Social Workers/volunteers.
Ensure that all urgent and critical child cases are addressed immediately and shared with the direct line manager for possible intervention.
Ensure INTERSOS application of Protection Cash Assistance SOPs and ensure review/approval/forwarding PCA requests to the Protection Coordinator for final endorsement.
In collaboration with the line manager, work closely with the other organizations in order to ensure smooth referral and monitoring of required follow-up actions.
Ensure close coordination and regular meetings with the Activity Coordinator but also Protection Coordinator to discuss cases in depth to ensure timely and effective provision of assistance to protection cases.
Conduct regular individual supervision meetings with SWs/volunteers and ensure case discussions to ensure proper responses for protection cases, run/participate in case management meetings and case conferences.
Conduct client satisfaction surveys and PDMs with cases (and caregivers) to ensure the provision of quality ICM service and PCA.
Responsible for adherence to data protection protocol.
Work closely with the Protection Coordinator to build the capacity of SWs/volunteers in terms of ICM/PSS.
Work closely with community-based groups/organizations/volunteers to build their capacity in order to timely identify most vulnerable protection cases.
Participate in trainings and deliver trainings when needed and requested by the PM/AC/Protection Coordinator.
Coordination & Representation
Support CBOs to develop and maintain effective working relationship with stakeholders including partner agencies, community leaders and service providers in the target areas for prompt referral, follow up and information sharing.
Support CBOs to the monthly update of service mapping of the service providers operating in the area and take proactive steps to remain informed about the available services.
Attend meetings/workshops/trainings as requested by the PM/AC/Protection Coordinator.
Monitoring & Reporting
Ensure that all cases are filed, and information is reported in accurate detail about the case, background, case plan, follow up and actions taken, and all cases files are systematically completed and archived.
Ensure all data is systematically completed and archived, plus accurate reporting of activities.
Prepare weekly and monthly reporting (including Protection Cash Assistance list), and report immediately critical /urgent protection cases needed to AC and Protection Coordinator.
Take regular samples of intake and assessment forms to check the quality of the case management records (Case Management auditing and shared findings with relevant social workers, aiming for on-job coaching, and share with Protection Coordinator for learning/training purposes).
Communicate regularly with teams for updates on achievements and challenges.
Provide written feedback about protection incidents, trends and concerns/issues.
Any other task requested in order to achieve the project's objectives.
Always ensure confidentiality and conduct all activities respectfully and sensitively to beneficiaries and staff.
Overall, these tasks require:
Adherence to Humanitarian principles of Neutrality, Impartiality, Independence, and Humanity
Clear & timely communications to line management
Full abiding by INTERSOS internal rules and guidelines and respect INTERSOS Charter of Value and Code of Ethics
Qualification/level requirements
BA in social work – social sciences
Min 3 year of professional experience working as a social worker in Yemen, in particular the provision of individual case management
Demonstrated familiarity with case management principles, standards and procedures, including relevant roll-out of SOPs for different protection typologies
Demonstrable experience in establishing and maintaining collaborative relationships with different sectoral counterparts/referral pathways
Other requirements:
Native Arabic - basic written and spoken English
Strong team spirit, comfortable in a multi-cultural environment
Excellent analytical skills, observation and analysis capacity
Attention to detail and structured way of approaching tasks
Ability to plan and output-oriented
Able to ensure quick quality delivery in stressful environment
Ability to adhere to deadlines and respect line management
Very strong interpersonal skills: strong communication and diplomatic skills
Practical and problem-solver
Ability to deal with heavy work pressure
How to Apply
How to apply has been removed becuase this job has ended. If this is a special case, please contact us and we will help.
Important Notes /
مقترحات هامة
Following the instructions on

How to apply

will always increase your chances of getting your application looked at.


إتباع تعليمات التقديم المذكورة في كل إعلان ستزيد من فرصة النظر لسيرتك الذاتية من قبل الجهة المعلنة
If you're applying by email, make sure you mention the job title in the

"Subject"

field of your message


تذكر أن تكتب إسم الوظيفة و موقعها في عنوان البريد عندما يكون التقديم عبر الإيميل