Home Appliances Engineer - مهندس أجهزة منزلية
This job has ended. You cannot apply anymore.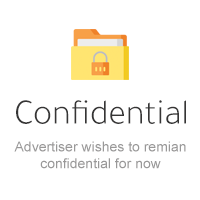 Engineering
Posted on 01 Jun, 2022
Closing on 30 Jun, 2022
Job Description
Employer: A leading company in electronics market.
Vacancy (Position): Home Appliances Engineer.
Position Type: Full-time contract.
Place of work: Sana'a city.
Management: maintenance.
Direct Manager: Maintenance Manager.
Post date: June 1 , 2022.
Closing date: June 30, 2022
Duties And Responsibilities:
1- Repair home appliances in our workshop: refrigerators, washing machines (automatic and twin tub), vacuum cleaners, microwaves, air conditioners (helping the air conditioning team if necessary).
2- Home appliances repair in clients' homes.
3- Commitment to the maintenance policy according to available manuals from the mother company, and follow up on updates and repair methods.
4- Using the online maintenance and warranty system , and attending online training courses.
5- Writing up-to-date repair and inspection reports.
6- Performing all tasks related to the job according to the job description.
Qualification:
1- Bachelor's degree in Electrical Engineering or a higher diploma with distinction.
2- At least 3 years of experience in this field.
3- Good written and spoken English.
4- Good Ability to use computer.
5- Ability to work under pressure
6- Excellent team-working and communication skills.
- الجهة المُعلنة: شركة رائدة في مجال الإلكترونيات.
- الوظيفة: مهندس أجهزة منزلية.
- نوع الوظيفة: عقد بدوام كامل.
- مكان العمل: مدينة صنعاء.
- الإدارة: الصيانة.
- المدير المباشر: مدير الصيانة.
- تاريخ بدء الإعلان: 1 يونيو 2022.
- تاريخ الإغلاق: 30 يونيو 2022
المهام والمسؤوليات:
إصلاح الأجهزة المنزلية في ورشة الشركة ، والمتمثلة في: الثلاجات، الغسالات (أوتوماتيكية وعادية) ، المكانس الكهربائية، الميكرويفات، المكيفات (مساعدة فريق التكييف إذا تطلب الأمر).
النزول إلى العملاء لإصلاح الأجهزة في المنزل.
الالتزام بسياسة الإصلاح بحسب دليل الإصلاح من الشركة الأم، ومتابعة تحديثات وأساليب الإصلاح.
استخدام نظام الصيانة والضمان على الإنترنت وحضور الدورات التدريبية (أونلاين) أولاً بأول.
كتابة تقارير الإصلاح والفحص أولاً بأول.
القيام بكافة المهام المتعلقة بالوظيفة بحسب الوصف الوظيفي المعتمد.
المؤهلات:
حاصل على درجة البكالوريوس في الهندسة الكهربائية أو دبلوم عالي بتقدير امتياز.
خبرة من 3 إلى 5 سنوات في هندسة الأجهزة المنزلية.
مستوى جيّد جداً إلى ممتاز في اللغة الإنجليزية.
إجادة استخدام الحاسوب وبرامجه.
القدرة على الابتكار وتطوير أساليب العمل.
القدرة على العمل ضمن فريق والاستجابة والتعاون بما يحسن الأداء والنتائج.
How to Apply
How to apply has been removed becuase this job has ended. If this is a special case, please contact us and we will help.
Important Notes /
مقترحات هامة
Following the instructions on

How to apply

will always increase your chances of getting your application looked at.


إتباع تعليمات التقديم المذكورة في كل إعلان ستزيد من فرصة النظر لسيرتك الذاتية من قبل الجهة المعلنة
If you're applying by email, make sure you mention the job title in the

"Subject"

field of your message


تذكر أن تكتب إسم الوظيفة و موقعها في عنوان البريد عندما يكون التقديم عبر الإيميل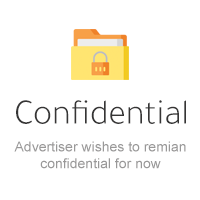 Other jobs from Confidential