Deputy Director for Program Quality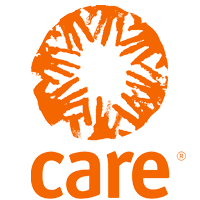 Job Description
CARE is seeking a Deputy Director for Program Quality (DDPQ ) who will be responsible for ensuring that CARE Yemen's programs contribute to CARE's vision of "a world of hope".
Position: Deputy Director for Program Quality (DDPQ)
Location: Sana'a
Job Summary:
The Deputy Director for Program Quality (DDPQ) is responsible for ensuring that CARE Yemen's programs contribute to CARE's vision of "a world of hope, tolerance and social justice, where poverty has been eliminated and people live with dignity and security". The DDPQ is expected to provide strategic and technical leadership in the areas of program quality, design, and technical areas of CARE Yemen's humanitarian interventions without neglecting the long term development aspects. A major emphasis of this position is to play a strong managerial role in ensuring that CARE's country program strategy is implemented in a quality manner and ensuring projects are implemented while fulfilling standards of quality and accountability along with delivering the desired impacts in making a significant contribution to reducing poverty, social injustice and saving lives.
The DD PQ reports to the Assistant Country Director and manages a team of professionals focused on program quality, as well as the technical aspect of programs and projects, organized into Technical Specialist Unit . S/he works closely with, and is supported by the different program units at CI, regional and CARE USA HQ levels, as well as with other interested CARE International members. The DD PQ is responsible for maintaining good working relationships with, donors, CARE Member partners , and other stakeholders. S/he will work closely together with the position of Deputy Director of Program Development and Coordination (DDPDC) and Deputy Director of Program Operations (DDPO) and will have to coordinate leave schedules accordingly. H/She will be required to visit the field regularly and may be asked to act as the ACDP during their absence.
Main Responsibilities:
Staff Management, Mentorship, and Development
Provide proper supervision and management for all direct reports and lead the establishment and functioning of a strong, effective and coordinated Technical Specialist Unit
Ensure proper implementation of CARE's performance management system for direct reports, including job descriptions and development of annual performance objective, regular feedback, midterm reviews and annual performance appraisals.
Proactively address performance issues through regular, constructive and honest feedback and coaching.
Identify necessary staff talent development, career development and succession planning strategies for direct reports.
Ensure that space, motivation and incentives are provided to staff to develop and innovate.
Ensure adequate and strong working relationships between the Program Quality, Program Development and Coordination, and other teams and oversee the recruitment and orientation of new staff within the team.
Technical Capacity across all CARE Yemen program
Work closely with Technical Specialist Unit and Technical Team Leaders in the field to ensure high quality in program delivery
Ensure the design of programs and projects are of technical high quality and that they are in line with CARE Yemen's Program Strategy, MENA and CI program strategies and according to CI Programming Principles
Ensure systems and plans are in place to guarantee that CARE Yemen programs are designed and implemented based on sound analysis, address the underlying causes of poverty and vulnerability and achieve measurable positive impact on the affected populations
Ensure CARE Yemen program meets SPHERE, Humanitarian and CARE standards
Ensure tools and SOPs regarding CARE Sectors (FSL, WaSH, Reproductive Health, Economic Empowerment, Education, Inclusive Governance) are in place and adhered to
Ensure that the different technical sectors of the Country Office are coordinated, integrated and support each other to optimize programs and project
Ensure that safe programming is embedded in program design and considered throughout implementation to ensure that we do all we can to ensure beneficiaries in our programs are safe, in line with our safeguarding policy.
Program Quality and Program Technical Excellence
Ensure the country program delivers high quality, multisectoral programming in both humanitarian and development contexts
Monitor and advance technical and operational quality of programs, including development of quality benchmarks, soliciting inputs for design of new programs, and cultivating ideas for innovation
Monitor program impact indicators and, in partnership with other teams, initiate improvement toward the quality programming platform to meet relevant standards and to advance CI's Global Vision and Mission and Regional and Country Office priorities
Lead on developing and ensuring quality framework standards are met and procedures are followed throughout the project cycle and across the portfolio
Ensure technical experts proactively and regularly communicate planned requirements for program design, learning and implementation to relevant teams
Build and lead a team of program technical experts needed to successfully deliver against the Country Program Strategy
Ensure that program technical experts engage in larger communities of practice within and external to CARE Yemen, to link with the most relevant and evidencebased approaches and conduct timely and useful review of project reports to support quality reporting
Act for Assistant Country Director for Programs
To manage staff wellness in Yemen, CARE is offering generous leave allowances. However, considering the nature of the crisis in Yemen, the work cannot stop when staff are on leave. It is therefore necessary for -Deputy Directors to act for each other on a regular basis. Additionally, on a rotational basis the Deputy Directors may be asked to act for the Assistant Country Director Programs.
Qualification and Experience:
Bachelor degree in international development, or equivalent combination of education and work experience.
At least 5 years in senior management and leadership positions in humanitarian and development programs.
Demonstrated leadership and management skills in a very complex international setting
Demonstrated experience in program design, implementation, monitoring and evaluation
Strong background and extensive experience in emergency programming in conflict setting
Advanced English and Arabic Language Skills
Demonstrated ability to build and lead effective teams
Advanced communication, facilitation, and consensusbuilding skills
Strong demonstrative experience in change management including strategic and business planning and leading organizational transformation coupled with a sound knowledge of program quality, program development and implementation and partnerships, remote management and monitoring  
Comply with all relevant CARE policies and procedures with respect to child protection, workplace environment, employee code of conduct and all other related subjects.
Important Note:
Please do not apply unless you meet minimum application requirements, otherwise, you will not be considered. Only shortlisted candidates will be contacted. The only way to apply for a position with CARE is through the application system link that starts with careyemis.org/Apply that is shared in the advert of YemenHR.com or the formal newspaper. Furthermore, any recruitment or hiring correspondences would be through CARE official email addresses as in this example: firstname.lastname@care.org
No Fee:
CARE DOES NOT CHARGE A FEE AT ANY STAGE OF THE RECRUITMENT PROCESS (APPLICATION, INTERVIEW MEETING, PROCESSING, OR TRAINING).
How to Apply
Application Procedure: Interested applicants should apply via link below by October 8th, 2022
Female candidates are strongly encouraged to apply. As part of CARE Yemen commitment to the localization and nasalization agenda, and to improve our effectiveness, this position is only open to Yemeni candidates.
https://careyemis.org/Apply?jobid=10181
Please do not apply unless you meet minimum application requirements, otherwise you will not be considered. Only short-listed candidates will be contacted.

Important Notes /
مقترحات هامة
Following the instructions on

How to apply

will always increase your chances of getting your application looked at.


إتباع تعليمات التقديم المذكورة في كل إعلان ستزيد من فرصة النظر لسيرتك الذاتية من قبل الجهة المعلنة
If you're applying by email, make sure you mention the job title in the

"Subject"

field of your message


تذكر أن تكتب إسم الوظيفة و موقعها في عنوان البريد عندما يكون التقديم عبر الإيميل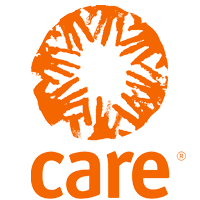 Other jobs from Care