Project Coordinator Monitoring and Evaluation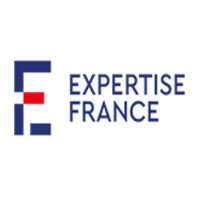 Development
Posted on 09 May, 2022
Closing on 23 May, 2022
Job Description
PROJECT COORDINATOR / MONITORING AND EVALUATION (YEMENI NATIONAL)
Location: Al-Mukalla - Yemen
Starting date: 1st of June 2022
Period of implementation: 12 months
Expertise France is a French public agency under the tutelage of the French Ministries of Foreign Affairs and Economy and Finance with a strong inter-ministerial vocation. Expertise France offers project engineering and technical assistance by developing and implementing international cooperation actions worldwide. The agency operates in various fields of development and institutional cooperation including safety and security reform, post-crisis/ stability, public health, human rights, strengthening of institutions and NGOs and governance. Carrying out large-scale, multi-stakeholder projects, Expertise France can ensure the cooperation between individuals, teams and institutions with very different statuses, cultures and specialties. Besides, Expertise France has acquired a sound experience in administrative and financial management of large-scale international projects and is accredited by the European Union for the management of delegated Community funds.
CONTEXT
The fishing industry in Yemen is considered one of the most promising sectors for Yemen's development and an essential source of employment and livelihoods for coastal communities. The sector provides jobs to over half a million Yemenis who in turn support over 1.7 million people. Furthermore, the fisheries sector is considered the third most important sub-sector in the country (FAO 2017). Yemen exported fish to 50 Asian, African and European countries including 12 Arab countries. The sector is therefore considered as a major pillar to achieve economic diversity in the oil-export dependent country, as well as socio-economic development.
After the outbreak of war in 2015, the fishing industry faced huge challenges in addition to the existing structural and regulatory obstacles. The main streams of challenges are the dramatic decline in production, loss of a mass of jobs, decline of purchasing power, disruption of export activities and destruction of infrastructure, security risks for fishers and civilian vessels –mainly in red sea coastal areas- as well as an environmental disaster. In addition, the conflict also provoked the displacement of fishing communities in the areas impacted by war and insecurity issues.
The arrival of COVID-19 pandemic to Yemen naturally made the situation for the fishing sector even more critical. The impact is especially high in terms of production, sales and employment, with measures of prevention and social distancing in place. Many ports had to temporarily suspend operations and the incoming and outgoing traffic was restricted. The closure of some governorates' borders also affected the movement of supply between governorates.
The fishing sector in Yemen is confronted today with multiple obstacles, which limits its functionality as well as its potential to contribute to local development.
''Fish2Dev'' project's objective is to strengthen the resilience of the fishing sector in Yemen, leading to improved livelihoods of local communities, greater food security, and better post-crisis recovery prospects. Particularly, the project will address some of the challenges facing the sector's business actors and their potential in reviving the sector's value chain, therefore the resilience and development of the sector as a whole. This will be achieved through the following components:
1. enhancing artisanal fishing boats and providing fishers with the needed productive assets as well as strengthening the technical capacities of different value-chain actors
2. Implementation of rehabilitation works at Al-Mukalla central market, which aims at increasing and upgrading the market main infrastructure and improving the hygienic conditions within the market facilities.
DESCRIPTION OF THE MISSIONS
Under the authority of the Head of Stabilisation & Resilience Unit, direct collaboration of the Project Manager, the PO/M&E will carry out the following tasks:
Provide general support to implemented activities and managing them in line with EF strategy and mission goals
Provide support in designing and evaluating implementing partners' proposals, progress reports, budget spending planning and management and timely achievement of the project's milestones;
Organising, assess and analyse the situation on the ground with aim to design most appropriate project implementation strategy;
Contribute to develop the 'networks' strategic partners (authorities, other NGOs , UN Agencies
Ensuring compliance with donors and EF rules;
Participating actively in Sectorial coordination meeting and clusters (Food Security, early recovery, agriculture);
Ensuring coordination with local and international stakeholders and partners;
Develop baseline indicators to enable regular assessment of changes in socio-economic profiles, livelihood assets and outcomes of beneficiaries, inclusive of age- and gender-differentials.
Conducting baseline surveys/performance surveys and/or needs assessments for the beneficiaries and/or activities, when needed,
Develop and update the Monitoring & Evaluation plan
Lead the design and implementation of a monitoring framework to track delivery against the program's goals and objectives.
Lead the analysis of data collected under the monitoring framework for assessment of progress and areas for improvement.
Follow-up on monitoring and evaluation findings to ensure that corrective actions are taken and/or adjustments are made to programme responses as required.
Train national and partner staff in appropriate monitoring and evaluation techniques to build capacity of staff, increase awareness on the importance of monitoring and evaluation and encourage accountability for demonstrating results.
Work in close collaboration with partners to strengthen the quality and consistency of monitoring and evaluation activities in the field.
Regularly provide synthesized and updated reports on the status of project implementation.
Perform any other related duties upon instructions received from the Programme Manager.
Sharing lessons learned from reporting regularly with the project manager, communicating recommendations to the project managers at the partner institutions and regularly following up the implementation of the recommendations,
REQUESTED PROFILE
University degree in Information Management, Development Programmes, International Project Management or any relevant field.
At least 7 years of experience in monitoring, information management, data collection and/or evaluation for international projects/donors/organisations, development projects, preferably in the humanitarian/livelihoods and food security fields.
Experience in budget management
Experience working with local NGOs as partners.
Proven experience of using value chain analysis & market mapping to undertake programme design, implementation and staff / partner training.
Understanding and knowledge of economic recovery principles ideally in an urban context
Excellent understanding of result frameworks & indicators as well as international M&E standards and applications.
Excellent writing, data collection/analysis and presentation skills.
Good knowledge of international donors and organisations working in Yemen
Professional working knowledge of English and Arabic is required.
Excellent coordination and teamwork skills
How to Apply
Applications
Deadline of submission: 23/05/2022
Applications must be made in English. Please send your applications to the following email addresses:
Info.Yemen@expertisefrance.fr
With the reference to "EF Project Coordinator / Monitoring and Evaluation"
A CV, including references
A Cover letter
Note that invitations for Interviews may occur during the advertisement period for profiles that much the position criterion. The process of selection of expressions of interest will occur in two phases:
As a first step, a shortlist will be freely established by Expertise France.
Selected candidates may then be invited for an interview.
Incomplete applications cannot be considered.
Important Notes /
مقترحات هامة
Following the instructions on

How to apply

will always increase your chances of getting your application looked at.


إتباع تعليمات التقديم المذكورة في كل إعلان ستزيد من فرصة النظر لسيرتك الذاتية من قبل الجهة المعلنة
If you're applying by email, make sure you mention the job title in the

"Subject"

field of your message


تذكر أن تكتب إسم الوظيفة و موقعها في عنوان البريد عندما يكون التقديم عبر الإيميل