Field Assistant (Referral)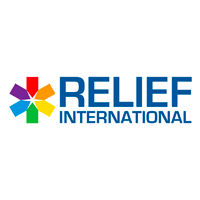 Development
Posted on 12 Sep, 2021
Closing on 20 Sep, 2021
Females are encouraged to apply for this position
Job Description
Position: Field Assistant (Referral)
Location: Hajjah – Mustaba District
Reports to: Field Officer (Referral)
Travel: Visits to Hajjah office when required.
Reference: HR-21-74
Duration: Till July 14, 2022; Renewable based on fund availability and performance.
Note: Position is open for Yemeni Nationals only.
ABOUT RI:
Relief International is a humanitarian and development non-profit agency that provides emergency relief, rehabilitation, and development assistance to communities worldwide. RI partners with communities in fragile settings to save lives and build resilience, dignity, and long-term well-being. All communities in fragile settings can achieve long-term well-being.
POSITION SUMMARY:
The Field Assistant (Referral) is responsible for coordinating specialty care for the referred cases between RI-Supported HFs at different levels with critical medical problems who need transfer from primary to secondary levels of health care.
The Field Assistant (Referral) will be also the responsible for scheduling, tracking, referral case management and providing reports. The Field Assistant (Referral) will represent the organization professionally and positively to enhance and promote the core values and mission of RI, always exercising utmost discretion, diplomacy and tact.
The Field Assistant (Referral) works under direct supervision of Field Officer (Referral) and technical supervision of the Senior Referral Officer, he/she will supervise the Health Facilities Referral Focal Points.
The position requires a flexible working schedule. Allowing working hours during day and night times if needed. Due to the nature of the mission, flexibility in tasks will be asked for in order to assure the good functioning of the mission and the well-being of the patients.
DUTIES AND RESPONSIBILITIES:
Monitor and ensure the proper application of RI Referral Policies by following all the referral processes and their outcomes at field level.
Works closely with Field Officers and assistants, local authorities (DHOs and local councils) and referral hospitals staff to ensure well implantation to referral activity.
Works closely with Referral officer and field staff to ensure activation of the primary level of referral system (referral from community to PHFs), this includes CHVs training, meetings with local community leaders and conducting of proper community awareness.
Ensures a correct flow of the patients referred by RI-supported health facilities to RI-supported and non-supported referral hospitals.
Ensures that the referral policy is understood by the patients and their relatives.
Coordinate between RI supported HFs and referral hospitals to ensure proper and smooth referral process including the mean of transportation.
Conduct regular in-job trainings to the referral focal points at health facilities level and do regular case-verification about cases referred to PHFs.
Train and supervise the Health Facilities Referral Assistants on the referral procedures.
Refreshes list of contacts and services provided by each referral hospital (by visits/phone).
He/she is responsible on giving the phone-approval for cases referral any time (24 hours/7days). Contact referral Officer to ensure prior approval requirements are met. Present necessary medical information includes: nature of the cases and reason of referrals for each referred case and provide specific medical information to financial services to maximize reimbursement to the hospital, physicians, pharmacy, drivers, etc.
Facilitates admission procedures for the patients that are referred to the referral hospitals, in case of facing any problem, and do the regular follow up of the cases while admitted and ensure that they are receiving good quality care and ensure patients safety.
Ensure that the referral hospitals and RI's receiving HFs apply the standard operational procedures according to RI's Referral Policies and the signed agreements.
Ensure that all the patients have signed and understood the discharge of liability before their referral.
Ensure proper data collection of the referred patients (hospital, drivers and patients perdium documents) and share the evolution and the outcome with the referral officer.
Maintain ongoing tracking and appropriate documentation on referrals.
Ensures applying Medical Data Confidentiality Protocols that protect patient medical and personal information according to RI's Referral Policies.
Assemble information concerning patient's clinical background and referral needs per referral system guidelines.
Assist patients in problem solving potential issues related to the healthcare system, financial or social barriers (e.g., request interpreters as appropriate, transportation services or prescription assistance).
Delivery of daily cash-perdium to the admitted cases or their relatives in the based hospital.
Strong competency in tracking daily clinic and inpatient procedure schedules. Remind patients of scheduled appointments via mobile, if needed.
Ensure that referrals are addressed in a timely manner.
Send daily and weekly reports about all the cases referred to the Referral officer.
Report any problem in a timely manner to the Referral Officer.
Perform any other duties assigned by the line manager.
QUALIFICATIONS AND REQUIREMENTS:
At least Diploma in medical or related, especially with relevant strong health and nutrition background.
At least 1 years' experience working in the field in health and nutrition.
Residing in Hajjah governorate is desirable.
Experience in case management, referrals, protection monitoring would be considered a strong asset.
Previous experience working with NGOs/INGOs is highly preferred.
Fluent in Arabic and Basic English (speaking, reading, writing).
Excellent command of excel and word.
Show diplomacy, good communication and has good interpersonal skills.
Possess multi-cultural flexibility and experience.
Strong organizational skills and good ability to make proactive suggestions.
Calm, listen rigorously, able to work under pressure and handle stressful situation.
Able to manage priorities, take initiatives and work without constant supervision.
Team player, and able to work independently.
RI VALUES:
We uphold the Humanitarian Principles: humanity, neutrality, impartiality, and independence as well as "Do No Harm." We value:
Integrity
Adaptability
Collaboration
Inclusivity
Sustainability
How to Apply
APPLICATION PROCESS:
Qualified candidates meeting the above Qualifications and requirements are requested to send their CVs in English to: hajjah.vacancies@ri.org
before midnight of September 20, 2021 with the vacancy reference Subject: HR-21-74+ Applicant Full Name.
ملاحــــــــــــــــــظة:
لكي يتم النظر في طلبك يرجى إرسال السيرة الذاتية على العنوان:
مع مراعاة كتابة المرجع وإسم المتقدم في عنوان الإيميل كالآتي (HR-21-74 + إسمك)
RECRUITMENT IS URGENT: Interested candidates are encouraged to apply as soon as possible and not to wait until the closing date.
Females Candidates and qualified candidates from the targeted governorates are strongly encouraged to apply. Only short-listed candidates will be contacted.
Important Notes /
مقترحات هامة
Following the instructions on

How to apply

will always increase your chances of getting your application looked at.


إتباع تعليمات التقديم المذكورة في كل إعلان ستزيد من فرصة النظر لسيرتك الذاتية من قبل الجهة المعلنة
If you're applying by email, make sure you mention the job title in the

"Subject"

field of your message


تذكر أن تكتب إسم الوظيفة و موقعها في عنوان البريد عندما يكون التقديم عبر الإيميل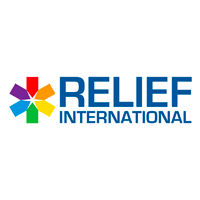 Other jobs from Relief International
Send this job to a friend