Project Officer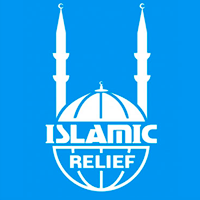 Development
Posted on 24 Nov, 2022
Closing on 11 Dec, 2022
Job Description
Position: Project Officer
Location: Aden
Vacancy Reference Number: POF-ADN/22
PURPOSE OF DIVISION:
The Food Security and Livelihood (FSL)Programs Division closely works with the country program team in identifying, planning, implementing, monitoring, and evaluating development and emergency projects and programs in collaboration with local, national, and international partners.
Currently, FSL focuses on the Recovery and Development of strategic areas and support communities to develop a sustainable livelihood, coherent microfinance system, food security, water sanitation, health, and nutrition based on social cohesion and community participation to support communities affected by conflict, civil war, natural and man-made disasters. The overall objectives of the FSL division are to alleviate poverty and suffering of human kinds by providing them with long-term sustainable programs, improve the health conditions of the targeted beneficiaries, increase access to food for vulnerable families through involvement in conditional cash interventions such as Cash for Work (CFW), Cash for Apprenticeship (CFA), and Food for Assets (FFA) programs, increase households income, and rehabilitees food security assets in areas with a high level of food insecurity, where vulnerable households' livelihood assets are at near collapse and coping strategies are almost exhausted leading to spiraling extreme coping behaviors like sale of houses, land, and productive assets which is greatly compromising their household food security status and reduce malnutrition rate of women and children in collaboration with international donors, INGOs, and UN agencies.
JOB PURPOSE:
Under the direct supervision of the project coordinator, the project officer will be responsible for the overall coordination of field activities in the targeted area and covers local coordination to ensure the implementation of project activities.
KEY ACCOUNTABILITIES
Job Responsibilities:
Ensure a positive working environment and good team dynamics;
Manage the team of Project Assistants and/or Community Mobilisers and Daily Workers on a daily basis – in liaison with the Project Coordinator/ Office Manager;
Ensures all activities are in line with general protection principles as relevant, including maintaining the confidentiality of beneficiaries and colleagues;
Manage interpersonal conflicts and reach out to supervisor if needed;
Ensure capacity building among staff in relevant sectors/topics.
Meetings / Coordination
Participate in and report on external coordination and technical meetings as requested by line-manager;
Ensure the documentation, information related to the project, and decisions taken by the Project Coordinator /Office Manager are communicated to the entire team. Also, ensure that information of any kind from the field team is communicated to the Project Coordinator/ Office Manager.
Organize and participate in external meetings with community leaders and other project stakeholders, as requested;
Hold (by)weekly meetings with project assistance and Daily Workers (when relevant) to cover/plan for weekly activities – plan this meeting with the Project Coordinator.
Project implementation
Responsible for the timely and quality implementation of the activities in the area of implementation and anticipate potential bottlenecks (communicate to project coordinator/office Manager).
Assists the Project Coordinator/ Office Manager in the planning of the activities.
Prepare project documents/material in accordance with IRY Transparency and Compliance procedures – ensure building the capacity of Project Assistants;
Ensure community acceptance of the project through positive interactions and clear communication with beneficiaries in the field;
Promote the project's activities through visibility actions and in accordance with the Communication and Visibility Plan;
Takes into consideration the IRY recommendations after approval from the Project Coordinator/office Manager
Streamline the mechanism and improve the efficiency of database information management (using KOBO).
Technical guidance
Assists the Project Coordinator in the development of SOPs for the activities (upon request)
Provides and/or gives inputs for accurate Bill of Quantities (BOQs) for the activities (if needed)
Assists and advise the Project Coordinator in developing the Visibility & Communication Plan and its deliverables
Participate in the preparation of procurement documents and quality checks for procurement related to Cash Assistance activities
Design training materials together with the Project Coordinator both internal (for Project Assistants) and external (for Community Committees or other project stakeholders)
Provide training and technical guidance to project staff and/or other project stakeholders upon request or when suitable.
FLAT (Finance/Logistics/Administration/Transparency) management of the activities
Follow up on car rental procurements and project stocks status with the logistics department in a timely manner;
Responsible for the submission of movement requests/permits in a timely manner and following up on the approval status with the Liaison department;
Raise Request for Staff Recruitment (RSR) in a timely manner for daily workers recruitment and follow up on request status with the HR department (with supervision from the Project Coordinator);
Proceed to regular follow-up on advances opening and closure with the Finance department if requested;
Responsible for regular archive soft and hard copies of relevant project documents/materials in the project FLAT folder – on a weekly or monthly basis (supervised by the Project Coordinator).
Reporting
Provide weekly reports on the activities progress, if required from LM;
Coordinate with the M&E database team or Information Management unit to ensure the data entry;
Coordination with the Complaint and Response Mechanism (CRM) team and adjust project activities (when relevant) in line with the M&E department's recommendations;
Take photos and draft occasional success stories as identified in the field and by the Media team, taking confidentiality into consideration;
Reports ideas and information from project staff or field visits, which may assist in future project proposals. Such information will be included in reports.
Security & Liaison
Consider/anticipate safety and security issues in the field for yourself, the team, and the beneficiaries.
Immediately report all incidents to the Project Coordinator/ Office Manager and/or to the security focal point through the Security Incident Reporting (SIR) mechanism upon request from the Project Coordinator/Office Manager;
Ensure all movements/activities/tools are approved by relevant authorities;
Follow up on project activities areas deconfliction status and provide regular updates to the Project Coordinator /Office Manager – in liaison with the security department;
Ensure that project stakeholders and beneficiaries have a good image of IRY thus increasing the acceptance of IRY's presence and activities in the project implementation area.
PERSON SPECIFICATION
A) EDUCATION/TRAINING
Required:
Holds at least a bachelor's degree in civil engineering;
B) EXPERIENCE
Must have at least four years of experience in cash transfer, cash vouchers, and MSME activities and Cash for work.
C) Skills
Excellent oral and written communication skills;
Confident level of both written and spoken English;
Advanced computer skills (Word, Excel, PowerPoint, etc);
Willing to travel to other governorates on occasion if necessary;
Excellent interpersonal skills are required, as well as the ability to communicate clearly and efficiently with a variety of audiences (e.g. beneficiaries, community committees, and other team members);
Leadership and organizational skills are required;
Ability to manage multiple tasks and responsibilities, work efficiently under pressure and in changing circumstances.
Experience in beneficiary identification approach;
Experience in food security activities;
Field-oriented personality: the position requires regular travels to the field for several weeks;
D) COMPETENCIES
Core Values (Required):
Commitment
Diversity and Inclusion
Integrity
Core Competencies (Required):
Communication
Working with People
Drive for Results
Functional Competencies (Required):
Formulating Strategies and Concepts
Planning and Organizing
E) CONTACTS/KEY RELATIONSHIPS
F) PROBLEM SOLVING (Thinking Environment)
Ability to deal with complex situation and solve issues and problems
G) WORKING CONDITIONS AND LEVEL OF TRAVEL REQUIRED
Located in Aden - Yemen with visits to the project sites in the targeted areas.
Other
Understanding of and commitment to safeguarding, child safety and protection from sexual abuse and exploitation principles.
How to Apply
Interested and qualified candidates are requested to Click Here .
Notes:
All applications must include the vacancy reference number in the Reference No. Applications without the correct reference number will not be considered.
Qualified Females are strongly encouraged to apply.
Any incomplete, unclear or incorrectly filled Application will be excluded.
Only Short –listed candidates will be contacted.

Islamic Relief does not charge any recruitment fees and does not use external recruitment agencies.

لا تفرض الإغاثة الإسلامية اي رسوم او مبالغ ماليه على التوظيف ولا تتعامل مع اي وكالات توظيف خارجيه.
Important Notes /
مقترحات هامة
Following the instructions on

How to apply

will always increase your chances of getting your application looked at.


إتباع تعليمات التقديم المذكورة في كل إعلان ستزيد من فرصة النظر لسيرتك الذاتية من قبل الجهة المعلنة
If you're applying by email, make sure you mention the job title in the

"Subject"

field of your message


تذكر أن تكتب إسم الوظيفة و موقعها في عنوان البريد عندما يكون التقديم عبر الإيميل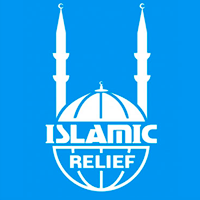 Other jobs from Islamic Relief