Cash & Voucher Assistance Officer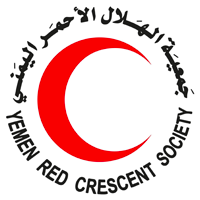 Job Description
Job Title: Cash & Voucher Assistance Officer ( CVA Officer )
Classification: Level D1
Organizational Unit: Yemen Red Crescent Society (YRCS)
Report To: DM Coordinator
Duty Station: YRCS HQ
Duration of Assignment: 1 Year with possibility of extension
Terms of employment: Employment is full time according to YRCS guidelines
Organizational context (where the job is located in the Organization)
The humanitarian crisis in Yemen remains the worst in the world, driven by conflict, disease, economic collapse and the breakdown of public institutions and services. After five years of continuous war, millions of people are hungry, ill, destitute and acutely vulnerable. A staggering 80 percent of the entire population requires some form of humanitarian assistance and protection. Three years ago, Yemen experienced the worst cholera outbreak in modern times and since the beginning of 2019 the country has been on the brink of famine. Yemen has the fourth largest number of displaced persons in the world. During the first half of 2020, once-in-a generation flooding has devastated southern communities and fuelled the spread of killer diseases including cholera, dengue, malaria and diphtheria. In addition to these threats, COVID-19 been present in Yemen since March 2020 and is spreading unmitigated and unchecked across the country.
The Yemen Red Crescent Society (YRCS) is the largest humanitarian organization in Yemen with a presence in all 22 governorates. It has a network of 12,000 volunteers 4,000 volunteers of who are active and it has access to deliver auxiliary humanitarian services to all parts of the country, amidst the current conflict situation. The YRCS delivers programs in Health (health in emergency; first aid / ambulances, community health), Disaster (emergency assistance in food, non-food, shelter; livelihood; and community disaster preparedness), WASH (emergency and community WASH) and RFL.
The ICRC has been working in Yemen since the civil war in 1962. It responds to the humanitarian consequences of armed conflicts and other situations of violence in the country by: helping secure the water supply; providing medical assistance, emergency relief and livelihood support to those in need; monitoring the treatment and living conditions of people held in relation to the situation; and enabling detainees and civilians, including migrants, to restore contact with their relatives, including those abroad. The ICRC promotes respect for humanitarian principles and IHL, primarily among weapon bearers. The ICRC works with the Yemen Red Crescent Society.
There is a consensus in the humanitarian community that cash and voucher assistance (CVA) is often the best form of assistance to provide during an emergency. It maintains the dignity of the person who can thus meet his/her own needs and those of his/her family. It is more cost-efficient and has a multiplier effect on local markets. For this reason, CVA is becoming the response option of choice for many humanitarian agencies, and with growing calls from donors for larger-scale cash programmes to meet a range of basic needs.
The Red Cross Red Crescent Movement is committed to scaling up its use of CVA, championing an approach that is as local as possible – as international as necessary. By strengthening a National Society's capacity to deliver cash independently, it will be able to reach more people, more quickly, with more appropriate forms of aid.
In Yemen, use of CVA in emergency response and longer-term widespread and is the modality of choice for many UN agencies and International NGOs. ICRC also routinely use CVA as part of their ECOSEC activities in Yemen, with an annual budget of ~CHF 6m. However, while ICRC work closely with Yemen Red Crescent staff and volunteers when delivering CVA – with YRCS volunteers regularly involved in targeting, distributions and monitoring activities – this has to date been done using ICRC systems, processes and tools: at present, YRCS does not yet have the capacity to deliver cash independently at scale.
The YRCS CVA Preparedness Programme will address this gap by capitalizing on YRCS' existing experience of working with ICRC on CVA to enable YRCS to be operationally ready to deliver cash with capabilities and systems in place so that cash becomes a routine and predictable part of the YRCS humanitarian response.
PURPOSE OF ROLE
The YRCS Cash & Voucher Assistance Officer will provide technical support to the development, mainstreaming, implementation and monitoring of the YRCS CVA preparedness plan of action (PoA) and to CVA operations implemented by the YRCS.
Key tasks and Responsibilities
The "CVA Officer" will be responsible but not limited to:
1. Promote CVA, to build engagement and ownership across departments in YRCS, and establish effective coordination and communication with concerned RC/RC Movement Partners
2. Advocate for CVA externally, participating in CVA meetings and networks such as CaLP, inter-agency technical working groups (e.g. Yemen Cash Technical Working Group) and donor meetings wherever possible, and in regional and international meetings, as appropriate.
3. Oversee and ensure the ongoing implementation and review of the CVA preparedness PoA covering all five areas of cash preparedness. Make sure that the cash in emergency toolkit and the practice within the CVA ensures that beneficiaries are informed (and, if relevant, consent) to the sharing of their personal data with relevant stake-holders. Draft necessary information notice (and if relevant, consent forms) and ensure their promotion within the team.
4. Ensure that the contract the YRCS will sign with FSP, addresses possible areas of concerns about the protection of personal data of beneficiaries.
5. Monitor progress and produce monthly reports against the CVA Preparedness PoA for relevant stakeholders
6. Lead the National Society CVA Technical Working Group (TWG). The TWG will be made up of representatives from all YRCS departments involved in CVA delivery (as well as he ICRC CVA Delegate and technical colleagues from Movement partners if deemed necessary) and will provide oversight and support to the CVA focal point and implementation of the cash preparedness plan of action.
7. Provide technical support to CVA operations implemented by the YRCS and ensure they follow quality standards.
8. Document experience and learning as the CVA preparedness PoA is implemented for the benefit of the YRCS and peer NS, in coordination with ICRC Yemen Delegation CVA focal person and the IFRC MENA Regional CVA Coordinator.
Certifications / Education required & Professional Experience
Qualifications and experience
1. A post-graduate degree in -- the field of social sciences
2. Excellent written and spoken English
3. A minimum of three years' work experience with CVA in the humanitarian/development sector.
4. Understanding and adherence to NIIHA.
5. Experience in research, data collection and analysis, and reporting.
6. Experience as a presenter to external audiences and as a training facilitator.
7. Good understanding of preparedness/contingency planning and disaster response within the National Society.
8. Excellent analytical skills with ability to influence decision-makers.
9. Excellent coordination skills, including the ability to liaise with various agencies/individuals, organize events, prioritize work and ensure a smooth flow of information and an environment of cooperation and information-sharing.
10. Diplomacy and good interpersonal skills.
11. Capacity to remain calm under pressure and not lose sight of strategic priorities.
12. Ability to work independently and with people located in different geographical locations and in other organizations.
How to Apply
Interested candidates should send their Cover Letter & CVs in English to below email
"Please mention the Position and Duty Station on your email Subject"
Important Notes /
مقترحات هامة
Following the instructions on

How to apply

will always increase your chances of getting your application looked at.


إتباع تعليمات التقديم المذكورة في كل إعلان ستزيد من فرصة النظر لسيرتك الذاتية من قبل الجهة المعلنة
If you're applying by email, make sure you mention the job title in the

"Subject"

field of your message


تذكر أن تكتب إسم الوظيفة و موقعها في عنوان البريد عندما يكون التقديم عبر الإيميل