Nurse Aid (Female) - مساعدة تمريض (انثى)
This job has ended. You cannot apply anymore.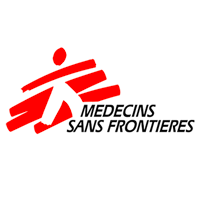 Job Description
Médecins Sans Frontières (MSF), is an International Humanitarian Organization providing medical aid to populations in distress, victims of natural and man-made disasters and victims of armed conflict, regardless of race, religion and political believes. For more information, visit our Arabic website, www.msf-me.org
Médecins Sans Frontières France is looking for Yemeni nationals to recruit in the Medical Department in Alsalam Hospital –Khamer, Amran governorate for the following position:
NURSE AID (FEMALE)
Location: Amran Governorate – Khamer
Contract type: Daily Worker
Reporting to: Head Nurse / Nurse Supervisor
Collaborates with: All MOH and MSF medical teams, MSF logistic and Admin teams of the project (Khamer Al-Salam hospital).
Assist in nursing activities with hospitalised patients, according to nurses and doctors' prescriptions, protocols applied in service and universal hygiene standards, in order to ensure delivering a comfort care and a proper management of patients' basic needs.
In the frame of these activities he/she will:
Assist the nurse in organizing and providing care and treatments to patients, respecting the rules of hygiene, safety, comfort, dignity, medical secret, at all times.
Ensure cleanliness of his/her working environment (including facilities, material, linen, equipment, and carrying out the sorting and disposal of waste)
Compensate patients' possible lack of autonomy by assisting and helping them in feeding, personal hygiene, movements and general comfort.
Participate in the surveillance and monitoring of the patient and report to the nurse of any relevant information.
Give response to nurse's requirements in case of an emergency.
Participate in the basic health education sessions.
Participate in the monitoring of nursing activities (correctly fill in patient files, etc.) and ensure a relevant transfer of information between duty teams.
Report any problem arising in the care unit, especially the loss, robbery or damage of equipment or medicines.
Work together with the nurses, cleaners and caretakers.
Participate actively in the hospital platform (meetings, committee,.) and trainings
Participate in any other related activities as requested by the line manager
QUALIFICATIONS AND SKILL REQUIREMENTS
Recognized degree or diploma on medical related courses is an asset.
Desirable 2 years of previous experience in similar position or previous experience in other NGO's.
Desirable previous experience in Pediatric or ITFC Department.
Arabic spoken mandatory; English is an asset.
Results, teamwork, flexibility, commitment, service, stress management
---
إعلان وظيفة شاغرة
منظمة أطباء بلا حدود (MSF)، هي منظمة إنسانية دولية تقدم المساعدة الطبية للسكان المنكوبين، وضحايا الكوارث الطبيعية والتي من صنع الإنسان وضحايا النزاعات المسلحة، بغض النظر عن العرق والدين والمعتقدات السياسية. لمزيد من المعلومات، قم بزيارة موقعنا باللغة العربية www.msf-me.org
تبحث منظمة أطباء بلا حدود الفرنسية عن مواطنات يمنيات لتوظيفهن في قسم الجراحة بمستشفى السلام - خمر بمحافظة عمران للوظيفة التالية:
مساعدة تمريض (انثى)
الموقع: محافظة عمران - خمر
نوع العقد: عامل يومي
رفع التقارير إلى: رئيس الممرضات / مشرف التمريض
بالتعاون مع: جميع الفرق الطبية التابعين لوزارة الصحة ومنظمة أطباء بلا حدود وفرق أطباء بلا حدود اللوجستية والإدارية للمشروع (مستشفى خمر السلام).
المساعدة في أنشطة التمريض مع المرضى في المستشفى، وفقًا لوصفات الممرضات والأطباء، والبروتوكولات المطبقة في الخدمة ومعايير النظافة العامة، من أجل ضمان تقديم رعاية مريحة وإدارة مناسبة لاحتياجات المرضى الأساسية.
في إطار هذه الأنشطة، سوف يقوم/ تقوم بما يلي:
مساعدة الممرضة في تنظيم وتقديم الرعاية والعلاج للمرضى مع احترام قواعد النظافة والسلامة والراحة والكرامة والسرية الطبية في جميع الأوقات.
ضمان نظافة بيئة العمل الخاصة به / بها (بما في ذلك المرافق والمواد الملايات والمعدات، والقيام بفرز النفايات والتخلص منها).
تعويض نقص استقلالية المرضى المحتملة من خلال مساعدتهم في (التغذية والنظافة الشخصية والحركة والراحة العامة).
المشاركة في مراقبة ومتابعة الحالات المرضية وإبلاغ الممرضة بأي مستجدات متعلقة بالحالة.
الاستجابة لمتطلبات الممرضة في حالة الطوارئ.
المشاركة في دورات التثقيف الصحي الأساسي.
المشاركة في مراقبة أنشطة التمريض (ملء ملفات المرضى بشكل صحيح ، وما إلى ذلك) وضمان نقل المعلومات ذات الصلة بين فرق المناوبة في العمل.الإبلاغ عن أي مشكلة تحدث في وحدة العناية، وخاصة فقدان أو سرقة أو تلف المعدات أو الأدوية.
العمل مع الممرضات وعمال النظافة والقائمين على الرعاية الصحية.
المشاركة بنشاط في برامج المستشفى (اجتماعات، لجان ، وغيرها.) وكذلك التدريبات.
المشاركة في أي أنشطة أخرى ذات صلة بالخدمات المقدمة بناءً على طلب المدير المباشر.
المؤهلات والمهارات المطلوبة:
- شهادة دبلوم او دورات تدريبية معترف بها كمساعد تمريض.
- يستحسن وجود خبرة سنتين في التخصص وخبرة عمل مع منظمة أخرى غير حكومية.
- يستحسن وجود خبرة عمل في اقسام التغذية العلاجية وطب الأطفال.
- اتقان التحدث باللغة العربية وستكون مهارة التحدث باللغة الإنجليزية ميزة إضافية.
- مهارات تواصل وتنظيم جيدة.
- العمل الجماعي والالتزام والمرونة والخدمة، تحمل الضغوط وادارتها
How to Apply
How to apply has been removed becuase this job has ended. If this is a special case, please contact us and we will help.
Important Notes /
مقترحات هامة
Following the instructions on

How to apply

will always increase your chances of getting your application looked at.


إتباع تعليمات التقديم المذكورة في كل إعلان ستزيد من فرصة النظر لسيرتك الذاتية من قبل الجهة المعلنة
If you're applying by email, make sure you mention the job title in the

"Subject"

field of your message


تذكر أن تكتب إسم الوظيفة و موقعها في عنوان البريد عندما يكون التقديم عبر الإيميل