Laboratory Supervisor (مشرف المختبر)
This job has ended. You cannot apply anymore.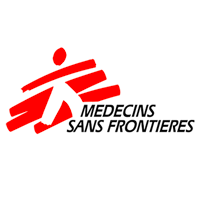 Job Description
Alsalam Hospital is looking for Yemeni nationals to be recruited for the following position:
Laboratory Supervisor
Location: Amran Governorate – Khamer
Contract type: MSF contract – Full time
Reporting to: Doctor Activity Manager
Collaborates with: All medical teams
Hours of work: according to the roster with 208h max per month. Planning, organizing and carrying out laboratory activities and supervising the laboratory staff according to MSF protocols, security measures and hygiene standards, in order to support the MOH/MSF medical team in the diagnosis of patients' diseases.
MAIN JOB DUTY:
• Ensuring the compliance of MSF hygiene and safety protocols, both individually and collectively as well as informing staff of existing biological risks.
• Performing laboratory tests and carrying out sample collection (serology, hematology, biochemistry, bacteriology, parasitology ...) in accordance with prescriptions as well as ensuring that quality control tests are carried out regularly. Informing the doctor of the results of the tests and keeping a record of the analysis with data from patients.
• Ensuring proper management (cleaning, maintenance, arranging) of all laboratory equipment and the adequate supply of needed equipment and material in order to prevent stock-outs. This includes being responsible for all required automatic instrument calibration, ensuring that no material is taken out of laboratories without prior authorization and carrying out a proper storage system and conditions, inventory, etc. In cooperation with logistics department, ensuring that cold chain is properly maintained in Laboratory areas for both, samples and reagents.
• Ensuring proper registration and needs of all lab related activities and implementing a correct use of the associated management tool (EpyTryp. Etc.) in order to have a proper recording of laboratory activities. Preparing and sending slides/samples for external quality control.
• Ensuring that all staff using medical devices are qualified and trained. Ensuring cleaning and minor maintenance tasks are performed according to the protocols. Reporting any malfunction to the project biomedical service.
• Producing regular reports on the testing and on any issues / problems related to laboratory personnel and / or the material used.
• Participate in the monthly Medical sitrep, providing relevant analysis of Laboratory activity.
• Ensuring quality control is done for all equipment's in the Laboratory.
• Ensure rational use of Laboratory equipment and materials.
• Participation in All meetings related to medical activities and share the report concerning the Achievement challenged regarding the Activities,
• Organization of the Blood Transfusion Committee with providing the understandable Monthly Activities Report concerning the Laboratory Activities,
• Work in close collaboration with the pharmacy team on making the weekly inventory on the Reagent and Laboratory material and share with the pharmacy for pharmacy related materials and Log/Biomed for the logistic one.
• Active Participation on the International Order Request,
• To be flexible, rigorous and work with the determination to provide a positive result for the hospital activities.
• Support his direct line manager in the administrative supervision of other diagnosis department.

QUALIFICATIONS AND SKILL REQUIREMENTS
• Compulsory: Valid Laboratory Technician degree
• At least 2 year of working experience as a laboratory technician
• Arabic and English languages

يبحث مستشفى السلام عن توظيف مواطنين يمنيين في الوظيفة التالية:
مشرف المختبر
الموقع: محافظة عمران - خمر
نوع العقد: عقد مع منظمة اطباء بلا حدود الفرنسية-دوام كامل
الإبلاغ إلى : المشرف الطبي
يتعاون مع : جميع الفرق الطبية
ساعات العمل : وفقا للجدول مع 208ساعات كحد أعلى شهريا.
تخطيط وتنظيم وتنفيذ أنشطة المختبر والإشراف على موظفي المختبر وفقا لبروتوكولات منظمة أطباء بلا حدود، وتدابير الأمن ومعايير النظافة، من أجل دعم الفريق الطبي لوزارة الصحة / منظمة أطباء بلا حدود في تشخيص أمراض المرضى.
المهام الرئيسية للوظيفة:
• ضمان الامتثال لبروتوكولات النظافة والصحة والسلامة لمنظمة أطباء بلا حدود، سواء بشكل فردي أو جماعي وكذلك إبلاغ الموظفين بالمخاطر البيولوجية القائمة.
• إجراء الاختبارات المعملية وإجراء جمع العينات (الأمصال، أمراض الدم، الكيمياء الحيوية، علم الجراثيم، علم الطفيليات ...) وفقًا للوصفات الطبية وكذلك ضمان إجراء اختبارات مراقبة الجودة بانتظام . إبلاغ الطبيب بنتائج الفحوصات وحفظ سجل التحليل مع بيانات المرضى.
• ضمان الإدارة السليمة (التنظيف والصيانة والترتيب) لجميع معدات المختبرات والإمداد الكافي بالمعدات والمواد اللازمة لمنع نفاد المخزون. وهذا يشمل أن يكون مسؤولاً عن جميع معايرة الأدوات والآلية المطلوبة، وضمان عدم أخذ أي مواد من المختبرات دون إذن مسبق وتنفيذ نظام وظروف التخزين المناسبة، ومراقبة المخزون، وما إلى ذلك. بالتعاون مع قسم الخدمات اللوجستية، ضمان الحفاظ على صيانة سلسلة التبريد بشكل صحيح في مناطق المختبر لكل من العينات والكواشف.
• ضمان التسجيل الصحيح والاحتياجات لجميع الأنشطة ذات الصلة بالمختبر وتنفيذ الاستخدام الصحيح لأداة الإدارة المرتبطة ((EpyTryp. إلخ من أجل الحصول على تسجيل مناسب للأنشطة المختبرية. إعداد وإرسال الشرائح / العينات لمراقبة الجودة الخارجية.
• التأكد من أن جميع الموظفين الذين يستخدمون الأجهزة الطبية مؤهلون ومدربون. ضمان تنفيذ مهام التنظيف والصيانة البسيطة وفقًا للبروتوكولات. الإبلاغ عن أي خلل في الخدمة الطبية الحيوية للمشروع.
• إصدار تقارير منتظمة عن المختبر والفحوصات وعن أي قضايا / مشاكل تتعلق بموظفي المختبر و / أو المواد المستخدمة.
المشاركة في التقارير الطبية الشهرية (سيتريب)، وتوفير التحليل ذات الصلة لنشاط المختبر
• ضمان مراقبة الجودة لجميع المعدات في المختبر.
• ضمان الاستخدام الرشيد للمعدات والمواد المختبرية.
• المشاركة في جميع الاجتماعات المتعلقة بالأنشطة الطبية ومشاركة التقرير المتعلق بتحدي الإنجاز فيما يتعلق بالأنشطة،
• تنظيم لجنة نقل الدم مع تقديم تقرير الأنشطة الشهرية المفهوم المتعلق بأنشطة المختبر.
• العمل في تعاون وثيق مع فريق الصيدلية على إجراء الجرد الأسبوعي على الكواشف والمواد المخبرية ومشاركتها مع الصيدلية للمواد ذات الصلة بالصيدلة و اللوجستي و / صيانة الاجهزة الطبية للاحتياجات اللوجيستية.
• المشاركة النشطة في الطلبية الدولية ،
• التحلي بالمرونة والصرامة والعمل بتصميم لتقديم نتيجة إيجابية لأنشطة المستشفى.
• دعم مديره المباشر في الإشراف الإداري لأقسام التشخيص الآخرى.
المؤهلات والمهارة المطلوبة:
• إلزامي: شهادة فني مختبر سارية المفعول
• ما لا يقل عن سنتين من الخبرة العملية كفني مختبر
• اللغتان العربية والإنجليزية
How to Apply
How to apply has been removed becuase this job has ended. If this is a special case, please contact us and we will help. By the way, copying this and pasting it was a smart move ;)
Important Notes /
مقترحات هامة
Following the instructions on

How to apply

will always increase your chances of getting your application looked at.


إتباع تعليمات التقديم المذكورة في كل إعلان ستزيد من فرصة النظر لسيرتك الذاتية من قبل الجهة المعلنة
If you're applying by email, make sure you mention the job title in the

"Subject"

field of your message


تذكر أن تكتب إسم الوظيفة و موقعها في عنوان البريد عندما يكون التقديم عبر الإيميل