Project Officer (Nutrition)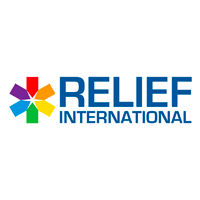 Development
Posted on 12 Sep, 2021
Closing on 20 Sep, 2021
Females are encouraged to apply for this position
Job Description
Position: Project Officer (Nutrition)
Location: Hajjah
Reports to: Project Coordinator (Health and Nutrition)
Travel: Frequent field visits to Mustaba District when required.
Reference: HR-21-72
Duration: Till August 14, 2022; Renewable based on fund availability and performance.
Note: Position is open for Yemeni Nationals only.
ABOUT RI:
Relief International is a humanitarian and development non-profit agency that provides emergency relief, rehabilitation, and development assistance to communities worldwide. RI partners with communities in fragile settings to save lives and build resilience, dignity, and long-term well-being. All communities in fragile settings can achieve long-term well-being.
POSITION SUMMARY:
The Project Officer (Nutrition) will be the responsible for the overall management of the day to day activities of the CMAM program at Hajjah government.
The Project Officer (Nutrition) will also be the responsible for scheduling, tracking, health facilities staff and providing reports to Project Coordinator (Health & Nutrition). The project officer (Nutrition) will represent the organization professionally and positively to enhance and promote the core values and mission of RI, always exercising utmost discretion, diplomacy and tact. Project Officer (Nutrition) works under direct supervision of Project Coordinator (H&N) and general supervision of the Program Manager. The position requires a flexible working schedule. Allowing working hours during day and night times if needed.
DUTIES AND RESPONSIBILITIES:
Coordinates with Authorities, GHO, DHO and health facilities managers in the implementation of project activities.
Supervision and management of the Nutrition staff (OTP, TSFP & IYCF)
Prepares PRs, follow up with the logistic departments, and ensure the delivery in the warehouses and preparing the distribution plans as per project needs and put on track-to-track budget in on continues bases.
Supervision and management of the Nutrition staff (OTP, TSFP & BSFP
Undertakes ongoing visits to site, assesses local conditions and resources, and monitors inputs
Prepares weekly, monthly and quarterly work plans for the project.
Makes sure that community-based activities are don properly.
Conduct and ensure field staff participation in monthly, quarterly progress and planning meeting.
Prepare and conduct all the trainings during implementation project.
Supervises the provision of primary/secondary services in health facilities and ensure the availability of medications and supplies in health facilities.
Ensures smooth implementation and proper functioning of health and nutrition service provision.
Directly supervises field Project assistants in the field and provides technical support to them
Attends internal meetings when assigned by Health Project Officer to represents R1.
Follow field supervisor recommendations for project quality, communication with beneficiaries, workplace rules and security when on field visits.
Provides regular updates on inventory of medical and non-medical items supported by the project.
Provides strategic and technical support (including, but not limited to, distribution plan, training plan, payments preparation etc.) to the project to ensure meeting the outcomes of the project in an integrated, sustainable manner
Coordinates and prepares the required authorization documents with local counterpart authorities on project feasibility and effectiveness including field monitoring with local authorities when required and flow of supply and other non-supply assistance.
Works directly with local councils, communities and vulnerable groups to implements the related program interventions.
Undertakes follow-up action on program implementation activities, contributes to teamwork building, and prepares relevant reports. Drafts changes in program work plans as required.
Attends technical cooperation meetings, prepares notes and undertakes follow-up action and coordination related to program implementation and monitoring.
Coordinates with MEAL department and respond promptly to any concern or deviation observed in the field and ensure tracking of project indicators at all levels (activities, results, objectives and goal) media visits.
Ensures regular follow-up and effective communications are maintained within the project team. Provide hands-on job training, capacity building, support, and feedback to project staff.
Develops an implementation plan and ensure the effective tracking of the project.
Makes sure that programs targets are met by using indicator and activity tracing sheet
Collect and compile project data regularly and ensure its accuracy and submit it to health projects officer, including statistical reports, case studies, and successes stories.
Coordinates with GHO, DHO and health facilities managers in the implementation of IYCF services. And nominate IYCF nurses and ensure all IYCF nurses are qualified.
Effectively contribute in coordinate, manage and lead implement all the trainings in program.
Support in establishment of Baby and mother friendly space (IYCF corner) and ensure it is functional at Health facility level.
guide IYCF nurse in health facilities how to Provide appropriate counseling for PLW, care takers of OTP/SFP beneficiaries and mother groups on breast feeding ,complementary feeding and maternal and child nutrition.
Conduct review from the whole documentations of GRN's and donation letters of Medical equipment, Medical supplies, Medications, wash supplies, furniture, lab solutions, hygiene kits and any items that will delivered to HF.
Follow-up and supervision of health workers regarding sending daily reports and conforming to reliable standards, a clear copy of the daily summary of all services provided records of services for conformity and drug reports that are disbursed to beneficiaries.
Ensure successful implementation of program activities and budget management according to program outputs and results
In consultation with Program Manager and technical leads, contribute to development of project proposals and project budgets
Review all registration books for all services supported by RI in health facilities.
Work closely with Information Management Officer to collect information about services and the beneficiaries and consumption report for medications and medical supplies.
Send completion reports on a daily basis to the Information Management Officer after ensuring that they are realistic and conform to reliable standards, (clear copy of daily summary of all services provided, records and reports of medicines disbursed to beneficiaries).
Support regular health and nutrition program evaluations, rapid assessments identifying needs and making practical recommendations onto address them
Perform any other duties assigned by the line manager.
QUALIFICATIONS AND REQUIREMENTS:
Bachelor's degree/ Diploma in medicine, Pharmacy, dentistry, Nursing, medical assistant or in nutrition/health is required.
At least Two years experience working for an international NGOs in health and nutrition project implementation including one year of relevant work experience in CMAM and IYCF.
Preferably from the targeted area/district.
Strong organizational and communication skills, with the ability to effectively present information and respond appropriately to questions from senior managers in the field.
Ability and willingness to travel to project sites as needed.
Good report writing skills and strong in use of MS Office, EXCEL, Email applications.
Strong English and Arabic skills, written and spoken. Moreover, ability to write good quality reports.
Excellent interpersonal and communication skills.
Self-motivated, results-driven and excellent sense of organization and a dynamic individual with a demonstrated ability to perform in a demanding fast-paced environment.
Strong skills in the team management and ability to relate to and effectively motivate staff.
Ability to represent RI in high-level meetings
Sense of neutrality and ability to work across Yemen, in cooperation with all sides of the conflict.
Ability to multi-task and ability to work after office hours to achieve assigned tasks as per need & priority.
Strong problem solving skills.
Background in training or facilitation desirable.
MOTIVATION:
Enjoys a challenge and works hard to achieve objectives.
Able to solve problems independently.
Passionate about serving those in need, no matter the ethnic background.
Self-motivated and Enthusiastic
ADAPTABILITY/FLEXIBILITY:
Willing and able to work under pressure, in challenging situations, with security risks, and to manage personal stress levels
Able to adapt communication strategies for different situations.
Willing to work extra hours when needed.
Collaborate with other RI teams in the other projects (UNFPA, OFDA, WFP, .... etc.) to assist them in implement their activities
RI VALUES:
We uphold the Humanitarian Principles: humanity, neutrality, impartiality, and independence as well as "Do No Harm." We value:
Integrity
Adaptability
Collaboration
Inclusivity
Sustainability
How to Apply
APPLICATION PROCESS:
Qualified candidates meeting the above Qualifications and requirements are requested to send their CVs in English to: sanaa.vacancies@ri.org
before midnight of September 20, 2021 with the vacancy reference Subject: HR-21-72+ Applicant Full Name.
ملاحــــــــــــــــــظة:
• لكي يتم النظر في طلبك يرجى إرسال السيرة الذاتية على العنوان:
مع مراعاة كتابة المرجع وإسم المتقدم في عنوان الإيميل كالآتي (HR-21-72 + إسمك)
RECRUITMENT IS URGENT: Interested candidates are encouraged to apply as soon as possible and not to wait until the closing date.
Females Candidates and qualified candidates from the targeted governorates are strongly encouraged to apply. Only short-listed candidates will be contacted.
Important Notes /
مقترحات هامة
Following the instructions on

How to apply

will always increase your chances of getting your application looked at.


إتباع تعليمات التقديم المذكورة في كل إعلان ستزيد من فرصة النظر لسيرتك الذاتية من قبل الجهة المعلنة
If you're applying by email, make sure you mention the job title in the

"Subject"

field of your message


تذكر أن تكتب إسم الوظيفة و موقعها في عنوان البريد عندما يكون التقديم عبر الإيميل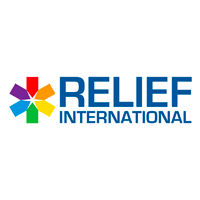 Other jobs from Relief International
Send this job to a friend