Technical Operation Coordinator for IMIS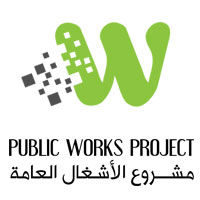 Job Description
Technical Operation Coordinator for IMIS
Advertised on behalf of : Public Works Project PWP
Location: Sanaa Head Office, Yemen
Application Deadline: September 28, 2022
Background
The Public Works Project, in partnership with the World Bank and UNDP are initiating several activities aimed at upgrading the existing MIS to a fully Integrated Management Information System (IMIS) to encompass all its activities and functions. MIS was designed to have the advantages of modern systems and achieves comprehensive automation.
PWP is seeking for a qualified, diligent with adequate experience to manage the IMIS functions from the initial design stages, installation of the software, on job training of users and eventually operate / manage the system
This mission mainly includes working hand-in-hand with system users to implement change requests, locating and fixing issues, and general operations and maintenance of the system. The technical operation coordinator is also involved in activities regarding any data that flows to and from the system, and when this data is shared with other donor agencies under global collaboration initiatives.
The technical operation coordinator is responsible as well for ensuring that sound management principles and tools are used in the daily operations of the PWP team who work on IMIS, and that their work is carried out. He also coordinates the processes including the integrity and interconnection of the new system (IMIS) with the Remote Project Monitoring System (RMS).
Duties and Responsibilities:
The employee will pursue the following functions under the IMIS and other relative systems:
Coordinating all processes and phases of development and implementation of the Integrated MIS system to be developed will, provide regular feedback, overall advice and guidance to the team to implement the required system to the required specifications During this phases any modifications, request for changes in processes, supervise the user acceptance test UAT, performance, and quality, to ensure that the software developed delivers the desired functions,
Ensuring that the technical systems documentations such user manuals and admin manuals are existed and up-to-date.
Training and engaging the PWP Users on how to use systems during and after the entire system development cycle to ensure that proper transfer of knowledge is being provided to the team.
Managing all daily operations on the IMIS and other related systems.
Collecting analyzing system requirements from the PWP team.
Developing, updating and producing reports as requested.
Communicating internally (with PWP team) and externally (with systems providers/support) for any customization, modification, update, fix, issue, …
Fixing and solving systems issues otherwise raising them to systems' support then following them until solved.
Preparing and providing the management with systems accident reports.
Monitoring and evaluating the daily activities on the systems including daily healthy checks and then acting accordingly.
With approval of PWP concerned persons, managing the systems users; privileges, roles, credentials that control the proper access to the systems such as creating, deleting, blocking users, granting accesses,….
Assisting the MIS Manager and the MIS team in developing and receiving the required software (website, database, mobile application, etc...); reviewing and understanding the detailed system design.
Supporting the MIS department to develop and implement operations strategies, plans and procedures, and ensures consistency with operations across PWP manual of procedures.
Helping MIS manager in suggesting the most appropriate and latest technical solutions.
Assisting MIS management in analyzing existing resources including all program documents and assessing technology needs for content.
Analyze, evaluate and draft reports for softwares installed. ???
Assisting the MIS Manager and MIS developers in developing existing programs and any other programs in related tasks.
Providing regular reports to the MIS manager on the software development process.
Participating in the implementation of database design/modifications and implementation of various database objectives and functions that will support application development efforts and requirements.
Participating in the launch of the application installation and other related meetings when it is necessary.
Participating in the preparation and submission of the required technical outputs, in particular the detailed design reports, application source codes, test results, documents and other related.
Performing all fixes/new components required by the MIS manager during the agreed duration.
Performing any other tasks requested by the MIS manager related to the technical operation of systems.
Represents the MIS team internally in coordination with other departments to enhance and resolve all process automation deficiencies.
Required Competencies:
Proficiency and deep management experience to develop information systems with the full life cycle in mind - from planning to management.
Computer Programming.
Software Testing and Debugging.
Problem Solving and Logical Thinking.
Written and Verbal Communication.
Teamwork.
An open source software framework.
Good experience in MIS.
Good experience in ERP operations.
Reporting design and building.
APIs knowledge.
Mathematical aptitude
Problem-solving skills.
Excellent organizational and time management skills.
Accuracy and attention to detail.
Seeks and applies knowledge, information, and best practices from within and outside the PWP.
Experience in organizing and coordination of a wide variety of meetings, conferences, events and other activities in professional contexts.
Keeps abreast of available technology;
Demonstrates effective written and oral communication skills;
Required Skills and Experience
Education:
Bachelor's degree in Software Engineering, Computer Science or similar field.
Experience:
A minimum of ten (10) years of work experience in information systems.
Work and experience in MIS/IT/Data management with Public/Private projects and technical operations, planning and / developing organizational MIS systems.
Familiarity with databases (e.g. MySQL, MongoDB) and have experience in maintenance and support and on ERP platforms across various HR, Financial and/or MEAL modules
Demonstrated ability to provide input to business processes re-engineering, elaboration and implementation of new systems.
Ability to design system and application requirements based on users output requirements.
Ability to multi-task, learn new material, and manage time effectively in a dynamic and fast-paced working environment.
Ability to learn new material, multi-task, and manage time effectively in a dynamic and fast-paced working environment.
The ability to manage the change process of management information systems and automate the processes where necessary.
Assist with cloud strategy, based on the needs and circumstances of our operations.
Performance testing, security testing, and availability testing are crucial for identifying challenges and needs before they become a problem.
Language:
Excellent command of the English language, with outstanding written and oral communication skills.
How to Apply
The deadline for receiving applications is Wednesday, September 28, 2022
Interested candidates are requested to submit their application to the following email :
hr-recruit@pwpyemen.org
All applications should include a functional email address, mobile numbers and detailed curriculum vitae (CV). One Pdf file for all documents.
Please write the job title in the subject of the email.
Important Notes /
مقترحات هامة
Following the instructions on

How to apply

will always increase your chances of getting your application looked at.


إتباع تعليمات التقديم المذكورة في كل إعلان ستزيد من فرصة النظر لسيرتك الذاتية من قبل الجهة المعلنة
If you're applying by email, make sure you mention the job title in the

"Subject"

field of your message


تذكر أن تكتب إسم الوظيفة و موقعها في عنوان البريد عندما يكون التقديم عبر الإيميل