Country Admin Assistant
This job has ended. You cannot apply anymore.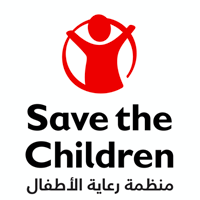 Administration
Posted on 20 Oct, 2021
Closing on 27 Oct, 2021
Job Description
TITLE: Country Admin Assistant
TEAM/PROGRAMME: Admin Team
LOCATION: Country Office
CHILD SAFEGUARDING:
Level 3: the post holder will have contact with children and/or young people either frequently (e.g. once a week or more) or intensively (e.g. four days in one month or more or overnight) because they work country programs; or are visiting country programs; or because they are responsible for implementing the police checking/vetting process staff.
ROLE PURPOSE:
The Admin Assistant will be responsible for providing administrative support to ensure the smooth running of the office and ensuring compliance with administrative guidelines.
SCOPE OF ROLE:
Reports to: Country Office Administration & Premises Officer
Staff reporting to this post: None
Utilities:
Responsible of the Internet, landline, Toll free, Eelectricity, Water tank, Drinking water, Gas, Mobile SIM cards number and Channels subscriptions services & receiving bills.
Focal point for any utilities services communication with the SCI requesters/services providers to solve any problems when they occur and follow up.
Event Arrangement:
Follow up all events arrangement prapration Out/In side the office (Catring) services.
Following up all hall/meeting room booking via Outlook/Manually.
Act as an escalation point for any events arrangement related inquiry.
Maintain an online Admin website for event arranment tasks and related tasks
Assistant Update event arrangement Guidelines & Forms frequently.
Assist developing a feedback mechanisim from events requesters on the event arrangement service provision.
Ensure that event arranagement needs are met within the constraints of the SCI event arragement budgets and matchings the FWA and market price.
Make sure that events arrangement, standers and protocols are in place.
Provid the events requester with adquete event budget and assistance in planning events.
Communicate with event arranegemnt requesters to make sure that all their requirement are responded.
Admin Store:
Responsible for dispensing kitchen items in the organization (such as sugar, milk, tea, coffee ... etc.)
Responsible for dispensing cleaning materials to all Country office buildings and guest houses when needed.
Receiving requests for stationery from all the organization's employees and processing them.
Preparing warehouse documents (SRF) for stationery and working on signing them by employees and disbursing their stationery needs
Working on updating the warehouse's tracker Regularly, making sure of all available quantities and working to order them in case of any decrease.
Responsible for the warehouse of spare parts for generators, plumbing and electrical, preparing drainage documents, updating the tracker on a Regularly basis, and working on ordering all the necessary parts when they are not available.
Supervising materials and goods orders and distribute in order to ensure its rational use.
Receiving orders and deliveries, identifying and reporting potential discrepancies against cargo manifest or others. Stores materials in accordance with the system in force in order to ensure continuous availability.
Updating the tracker for all stock items immediately after reception of goods.
Storing materials in accordance with the system in force in order to ensure continuous availability ensuring that all items are well organized and correctly stored, well protected, fully identified and easily accessible (cleanliness, security, access, etc.).
Keeping a special control of "sensitive" goods: numbers of lots, expiry dates, packaging and special storage conditions
performing physical stock counts in accordance with the frequency previously defined. Following up stock levels with regards to alarms thresholds, stock out and expiry dates.
Controlling warehouse limited access to authorized personnel and ensuring doors and other exits are secured. Immediately informing the line manager of any problems arising in the course of the work, particularly with regard to damage, loss, attempted break-ins or theft in the warehouse.
preparation of the stock reports.
Receptiniest:
Provide word-processing and secretarial support Perform clerical duties in order to maintain settlement administration main activities
Develop and maintain a current and accurate filing system
Prepare courier as needed; Scan photocopy, and type administrative letters when requested;
Maintain proper record and procedure for in and out correspondence and documents
Handle the telephone exchange.
Responsible of all incoming & out coming Calls.
Perform secretarial duties such as copying, filing, receiving post.
Answer phone, send and receive e-mail, keep current addresses and maintain file of incoming and outgoing communications.
Manage incoming and outgoing letter (make records with numbering).
Update telephone contact lists and send to staff regularly.
Procurement Tasks and Responsibilities
Prepare advance request for some urgent works and clear it with finance departments when the work completed.
Scan all procurement processes papers and maintain a full soft archive.
Work to inform the purchasing department before the expiry of any agreement or reaching the limit.
Preparing a purchase requisition to make new agreements and work on taking all the necessary signatures and handing them over to the Procurement Department.
Work to follow up on the purchasing department with regard to any purchase requests for the admin department until they are received.
Making purchase orders for all materials in the stores and following up their purchase and receiving them to the stores.
Work to update all the Trackers of admin purchases, such as (PRs,POs , SCN , SRF …etc)
Manageing Team:
Responsible & Supervisor of CO Housekeepers & Canteen cook staff HR Oracle & Tine sheet and update it daily for any annual vacation or Sick leave.
Responsible about Time sheet of Admin Team (Cooks and Office Keepers) and Record it Monthly in Agresso Programme.
Responsible Prepare all the staff overtime Documents and raise it to HR department.
Following up on the daily office keepers' work and needs etc.
BEHAVIOURS (Values in Practice)
Accountability:
holds self-accountable for making decisions, managing resources efficiently, achieving and role modelling Save the Children values
holds the team and partners accountable to deliver on their responsibilities - giving them the freedom to deliver in the best way they see fit, providing the necessary development to improve performance and applying appropriate consequences when results are not achieved.
Ambition:
sets ambitious and challenging goals for themselves and their team, takes responsibility for their own personal development and encourages their team to do the same
widely shares their personal vision for Save the Children, engages and motivates others
future orientated, thinks strategically and on a global scale.
Collaboration:
builds and maintains effective relationships, with their team, colleagues, Members and external partners and supporters
values diversity, sees it as a source of competitive strength
approachable, good listener, easy to talk to.
Creativity:
develops and encourages new and innovative solutions
willing to take disciplined risks.
Integrity:
honest, encourages openness and transparency; demonstrates highest levels of integrity
QUALIFICATIONS
EXPERIENCE AND SKILLS
3 years' work experience in Administration Department.
Excellent communication skills
Working knowledge of the Administration roles & duties.
Team Supervision & Leadership Skills
Ability to handle multiple tasks simultaneously
Understanding of Admin, procurement & warehousing policies and regulations
Ability to maintain and manage manual & electronic archiving
Excellent English skills
Excellent Computer skills (MS Office Products)
Additional job responsibilities
The duties and responsibilities as set out above are not exhaustive and the role holder may be required to carry out additional duties within reasonableness of their level of skills and experience.
Equal Opportunities
The role holder is required to carry out the duties in accordance with the SCI Equal Opportunities and Diversity policies and procedures.
Child Safeguarding:
We need to keep children safe so our selection process, which includes rigorous background checks, reflects our commitment to the protection of children from abuse.
Health and Safety
The role holder is required to carry out the duties in accordance with SCI Health and Safety policies and procedures.
How to Apply
How to apply has been removed becuase this job has ended. If this is a special case, please contact us and we will help. By the way, copying this and pasting it was a smart move ;)
Important Notes /
مقترحات هامة
Following the instructions on

How to apply

will always increase your chances of getting your application looked at.


إتباع تعليمات التقديم المذكورة في كل إعلان ستزيد من فرصة النظر لسيرتك الذاتية من قبل الجهة المعلنة
If you're applying by email, make sure you mention the job title in the

"Subject"

field of your message


تذكر أن تكتب إسم الوظيفة و موقعها في عنوان البريد عندما يكون التقديم عبر الإيميل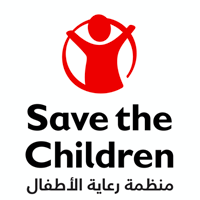 Other jobs from Save The Children