PMR Assistant
This job has ended. You cannot apply anymore.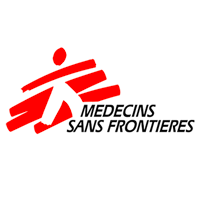 Job Description
Médecins Sans Frontières (MSF), is an International Humanitarian Organization providing medical aid to populations in distress, victims of natural and man-made disasters and victims of armed conflict, regardless of race, religion and political believes. For more information, visit our Arabic website, https://www.msf-me.org/ar
Médecins Sans Frontières Brussels is looking for Yemeni nationals to recruit for the following position:
PMR ASSISTANT
Location: Ataq Project
Contract type: Fixed-term contract 6 months
Reporting to: PROJECT MEDICAL REFERENT
MAIN PURPOSE
Assists the Project Medical Referent (PMR) in defining, planning, and monitoring medical activities and programs in the project; in accordance with MSF's protocols in order to ensure the quality of care provided by MSF. Implementing auscultation, diagnosis and prescription processes according to MSF protocols, universal hygiene standards and other medical indications, in order to support medical specialists' follow up and health care activities and to ensure the quality and continuity of medical care to the targeted population.
KEY RESPONSIBILITIES:
Ensuring quality triage activities, detecting incoming emergencies, in order to prioritize the provision of medical care to the most severe cases.
Proceeding to clinical examination, diagnosis of symptoms and conditions presented by patients, undertaking systematic and complementary examination, and obtaining accurate information (vaccination status, malnourishment detection, vital parameters, etc.) in order to propose appropriate treatment and ensure patients data traceability (epidemiological information, consultation forms, test results.).
Within his competences, establishing medical treatments in Outside Patients Department (OPD) according to diagnosed pathologies, identifying potential counter-indications of certain medicines and adapting the doses to patient's individual needs (age, weight and other particularities) in order ensure therapy success.
Within his competences applying treatment and follow-up activities, according to MSF medical and prevention protocols such as PEP and SGBV and implementing PTE protocols, keeping contact with all patients, providing information and explanation regarding their health conditions, the treatments and the importance of following them correctly, and basic hygiene and nutrition praxis, in order to enhance a preventive culture among the population.
Ensuring referral of patients whose health condition requires the consultation of a specialist (e.g. to the doctor for all difficult/complicated cases, to the reference, hospital for emergency hospitalization, to the nutritional centre for children presenting signs of malnutrition,, etc.,) in order to ensure the most appropriate health care.
Filling in consultation forms, registers and any epidemiological information for each patient, noting clearly medical prescriptions and test results and registers main elements and diagnoses. Collecting statistical data and report on any epidemiological risk (abnormal increases in certain pathologies or in the number of consultations), in order to actively implement appropriate measures.
Monitoring the rational use of medicines and medical equipment, in order to ensure efficient health care treatments under budget constraints and to avoid service disruption.
Ensuring that all staff using medical devices are qualified and trained. Ensuring cleaning and minor maintenance tasks are performed according to the protocols. Reporting any malfunction to the project biomedical service.
Strictly applying all rules of hygiene during all medical activities, according to standards in place.
PEP =Post Exposure Prophylaxis, SGBV = Sexual and Gender Based Violence, PTE = Patient Therapeutic Education.
MSF Section/Context Specific Accountabilities
Assists the PMR on a day-to-day basis with running Shabwa-project.
Assists in undertaking, monitoring and evaluation of MSF activities and reporting these findings to MSF management.
When needed apply medical knowledge and skills to diagnose and prevent respecting MSF protocols.
Visit the project sites regularly in consultation with PMR to ensure that the protocols and guidelines have been compiled.
Assists the PMR in the annual planning process (ARO).
Assists in ensuring ongoing training of the medical/paramedical multidisciplinary team in order to optimize the quality of care.
Execute the National Staff Health Care Policy and act as the focal point for staff health-related matters.
Asist in the evaluation of hospital structures that can serve / are serving as reference structures for national and international staff. Participating in the medical monitoring of MSF personnel and overseeing all medical expenses associated with various consultations and hospitalizations in collaboration with the line manager.
Responsible for ensuring that the HR requirements (training, evaluation, leaves, rosters, overtime, etc.) are met for the medical team in the project.
Represents MSF with MOH and other health partners meetings. If delegated by PMR.
Works closely with PMR to ensure regular contact with MoH and other local medical actors regarding health situations and disease outbreak surveillance.
Assists Medical data processing officer for collection, reporting, and analysis of the data in the project.
To assist PMR for proper follow up for disease surveillance, outbreak response.
Knowledge on the context changes regional/district level able to be deployed for trauma response in case needed.
Follow-up consumption for project medical activities.
Able to assist medically/clinically the medical departments supported by MSF if needed.
Gap fills for doctors and PMR during their absence in the field (if applicable).
Participate in project explorations to assess healthcare care needs when required.
Provides technical support to medical personnel in the field through self-knowledge and policies, ensuring compliance with the protocols of MSF medical activities.
Performs any other relevant tasks assigned by his/her supervisors as necessary.
Assist PMR and Pharmacy supervisor in the consumption and preparation of medical orders to provide drugs, medical materials, medical devices, and consumables at all circumstances and avoid stock shortages.
QUALIFICATIONS AND SKILL REQUIREMENTS:
Education
Essential, medical recognized medical degree.
Experience
Essential clinically certified work experience of at least 2 year.
Training or experience in tropical medicine and/or public health.
Experience working in emergency situations is a benefit.
Diverse and strong medical knowledge including, SGBV, RH, MH, emergency response.
At least 2-year clinical experience in an Emergency setting.
Supervisory experience with demonstrable skills.
Good Knowledge on Shabwa governorate and MOH health structures.
Knowledge on communicable diseases.
Essential computer literacy (word, excel and internet).
Language
Fluency of English, both written and spoken Knowledge.
Competences
Results and Quality Orientation L2
Teamwork and Cooperation L2
Behavioral Flexibility L2
Commitment to MSF Principles L2
Stress Management L3
How to Apply
How to apply has been removed becuase this job has ended. If this is a special case, please contact us and we will help.
Important Notes /
مقترحات هامة
Following the instructions on

How to apply

will always increase your chances of getting your application looked at.


إتباع تعليمات التقديم المذكورة في كل إعلان ستزيد من فرصة النظر لسيرتك الذاتية من قبل الجهة المعلنة
If you're applying by email, make sure you mention the job title in the

"Subject"

field of your message


تذكر أن تكتب إسم الوظيفة و موقعها في عنوان البريد عندما يكون التقديم عبر الإيميل