Procurement Officer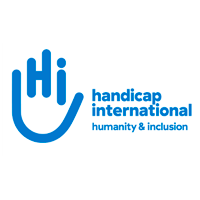 Logistics
Posted on 23 Nov, 2022
Closing on 04 Dec, 2022
Job Description
Procurement Officer – Sana'a
General mission
Reporting to the supply Country Logistics manager, the Supply Chain officer ensures the efficient management of purchases for the are under his or her responsibility.
He or she is a key player in the rollout and implementation of HI's logistics standards, which consists in reworking the positioning of logistics at HI and affirming the principle of professional development.
Missions / Responsibilities
Mission 1: Procurement Management
Ensure that the collected documents are compliant with HI procedures: supplier stamp, signature...etc.
Make sure HI procurement rules are respected within Sanaa Base.
Manage high amount PSR in link with Country / Logistics Manager and Area Manager.
Ensure packing list and waybill for the items sent to HI projects are issued and properly used.
Assure PMC for Sanaa Office (Procurement Monitoring Chart) is updated on a daily basis.
Prepare the weekly treasury plan for all payments including the monthly, weekly...etc, under the supervision of the line manager and send request to Finance Department.
Update and communicate the Procurement plan for each delivery.
Assure that all purchase files are completed
Assure that all supply follow up documents are linked (CMC-PMC-Stock follow up)
Ensure regular follow up of all contracts and their renewal / extension signed on time
Support Log Manager on Procurement Plan / Supply plane
Report any difficulty/issue with supplier to line manager
Work on market assessment and provide a catalogue and detailed price list
In coordination with Country/Logistics Manager, contributes towards the drafting, revision and implementation of the Operational Strategy (StratOp) within his or her field of activity and geographical area and in line with objectives;
Be part of design phase – resources planning of the area of intervention (costs, quality, deadlines)
Be part of launch phase – procurement planning and define the procurement plan and purchasing strategy
produces and updates the risk map for his or her area of responsibility and proposes and implements corrective mitigation measures;
drafts the incident reports for his or her area of responsibility
produces, compiles and analyses the data in the procurement dashboard for his or her geographical area
Mission 2: Transport Management
In link with suppliers and/or Logistics Manager manage the transport of goods to/from the warehouse.
Ensure to select the proper vehicle according to volume and vehicle condition.
Ensure to select appropriate and good number of daily workers according to the activity.
In link with Logistics Manager and Liaison Officer ensure to have the proper documentation for transportation of goods (waybill, clearance letter, authorizations,)
Be the focal point in management of customs clearances in support with the Logistics Manager.
Mission 3: Stock Management
Ensure a good management of the stock, stationeries and welfare. (Reception of the local freight at office, Check-up and classification of all delivery notes…etc.)
Make sure the storage management documents are compliant with HI procedures (when it is the case): Bin cards, stock items request, stock cards, Delivery Notes.
Compile the weekly inventories for Sana'a base
Provide support (advises/trainings) if needed.
Works in collaboration with projects regarding stock movements and stock follow up and documentation.
Crosscheck regularly the data between deliveries from warehouse and projects data (delivery note) and support the project team on the reconciliation process between the items delivered to the partners and the donation certificates received, ensure that the documents are matching
Ensure that Stock Management Chart (SMC) is daily updated, as well as all documents (Bin card, Stock Card, …)
Mission 4: Prepares for and responds to emergencies
Provides adequate support for emergency responses in his or her geographical area;
Participates in analysing the emergency response capacities of the programme and teams;
General mission
Management skills
Being capable of helping team members to progress: developing his/her staff's ability to work autonomously
Knowing how to position oneself so things can move forward
Knowing how to simplify and prioritise
Profile requirements:
Essential

Preferable

Qualification(s):
Bachelor degree in a relevant sector

Experience (type and amount of experience):

3 – 5 years within similar position

3 – 5 years preferable within humanitarian sectors INGOs

Skills (knowledge, abilities required for the position, refer to skills repository document) :

Organization skills (Practice);
Activities monitoring (Practice);
Mechanics skills (Practice);
Planning (Proficient);
Procurement, purchase, and transport (Expert)
Stock management (Expert)
Driving licence
Budget design and management
Donors' regulations
Facilitation and/or design of training and skills development
Operational partnership
Risks management
Internal control
Good written and spoken English is essential

Personal qualities:

Leadership: inspires confidence, motivates, sets the example, takes and assumes decisions
Working as part of a team/network, cooperating
Ability to give and receive constructive feedback; discussing with multi-disciplinary
Resilience to stress and uncertainty
Organised
Autonomous
Solution-oriented
Adaptable
Excellent interpersonal skills
Able to manage stress
Committed.
Job Conditions
The salary will be defined according to HI's existing salary scale
Based in Sana'a, with frequent movements to the field.
30 days leave/year + benefits (transport allowance, health insurance, life insurance)
The working hours are the following: 8:00 to 16:30 (with 30 minutes lunch break) from Sunday to Thursday.
Note that working time can go up to 48 hours per week (according to the Yemen labor law) if it is required by the volume of activities and by the line manager.
How to Apply
Application Process
Interested candidates may please send their CV with cover letter in English, with the reference in the email

subject: YEME/HR/2022/PO+ Applicant full name

Deadline for applications is 11:30 pm on (Sunday 04 Dec. 2022)
Please address all applications to: yemen.sanaa.recruitment@yemen.hi.org
Please note that only shortlisted candidates will be contacted.
Handicap International, is committed to diversity and inclusion within its workforce, and encourages qualified female and male candidates, including persons living with disabilities, to apply to become a part of our organization. Please note that only shortlisted candidates will be contacted.
Important Notes /
مقترحات هامة
Following the instructions on

How to apply

will always increase your chances of getting your application looked at.


إتباع تعليمات التقديم المذكورة في كل إعلان ستزيد من فرصة النظر لسيرتك الذاتية من قبل الجهة المعلنة
If you're applying by email, make sure you mention the job title in the

"Subject"

field of your message


تذكر أن تكتب إسم الوظيفة و موقعها في عنوان البريد عندما يكون التقديم عبر الإيميل