Log Admin Supervisor
This job has ended. You cannot apply anymore.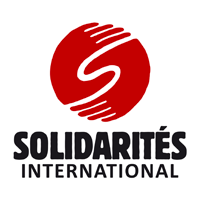 Administration
Posted on 11 May, 2021
Closing on 31 May, 2021
Job Description
JOB ADVERTISMENT
Solidarités International seeks to recruit:
Log Admin Supervisor
Location of position: Alkhokha
I. Presentation of organization
Solidarités International (SI) is a French humanitarian organization, which has been committed to provide aid in the event of conflicts and natural disasters. SI's mission is to provide aid as quickly and as efficiently as possible to endangered populations by meeting their vital needs: drinking water, food and shelter.
SI has opened a mission in Yemen in 2017 and it has an operational base in Al Mokha with a sub-office in Al Khokha. The mission currently consists of an emergency and post-emergency program with a WASH-focused approach in the districts of the West coast, in Taiz and Hudaydah governorates.
The position will be based in Alkhokha.
The staff will be requested to work around 1 day per week in Almokha for stock management.
II. Responsibilities and Tasks:
Goal/purpose:
At his/her assigned base level, the log-admin supervisor supports his/her line-manager in processing accounting operations, following-up Human Resources issues, implementing and supervising all logistical activities.
In particular, he/she lends support to carrying out urgent activities and the filing and archiving of official and/or internal documents.
He/she temporarily takes on the basic tasks of the line-manager in his/her absence.
List of main tasks:
Team management
Train and support team members under his or her supervision
Ensure the minimal replacement of members of the admin/log services in case of absence
Assist in the recruitment process
Evaluate the team members under his or her supervision
Prepare shift planning for watchmen
Reporting / communication:
Participate in supervision of regulations in effect
Support his/her line-manager in relations with local administrative authorities
Activities related to Administration:
Administrative management of personnel:
Follow-up of visa and air ticket of expatriate team and apply on time for extension
Organize national and international travels
Welcome and participate in administrative briefing of new personnel
Assist the administrator for the administrative management of recruitment and hiring
Participate in the organization of training
Ensure archiving and monitoring of individual dossiers and deliver all documents relative to the professional life of Solidarités International employees
Ensure the confidentiality of all HR datas
Participate in the monitoring of work contracts on the base
Collect payment details and integrate them into the Human resources management software (Homère)
Issue pay slips and supervise payment of salaries after approval by the administrator
Calculate taxes and duties and create pay records for the relevant organizations
Keep an organization chart up to date for the base
Assist the administrative in the organization and conduct of meetings with personnel representatives
Participate in the application of policies relating to salaries and benefits for Solidarités International
Monitor changes in the cost of living
Treasury / accounting / management
Supervise the physical maintenance and safety of cash boxes
Prepare monthly closing, revision and integrity of accounts for the base
Issue vouchers, supervise archiving of records
Participate in audits or any checks issued by partners or head office, at the base level
Participate in the consolidation of budget follow ups and cash forecasts at the base level
Monitor due dates for payments of contracts managed by the administrative coordinator
List liquidity needs in concert with the admin coordinator
Carry out pay-outs and advances, within established guidelines
Keep the registry of cash pay-outs and the cashier's register
Record budgetary transfers and keep accounting codes
Verify, before recording, that records conform to regulations and procedures of Solidarités International
Translate accounting documents if necessary
Exchange currencies at request of superiors
Verify cash balances daily and report any discrepancies to superior
Archive accounting records according to Solidarités procedures after a final verification of receipts etc.
Guarantee security of the cash and confidentiality of information
Activities related to Logistics:
Management of supplies
Update price lists and supplier databases
Control Solidarités International purchase procedures
Verify and process quote requests and IOFs
Prepare and archive purchase folders
Implement purchases, monitoring adherence to validation regulations and procedures
Negotiate prices, deadlines and methods of delivery
Ensure that relationships with suppliers are monitored
Organize and supervise all logistic aspects and documentation for good/supplies transport: way-bills, packing lists, final delivery/distribution records
Management of vehicle fleet
Assist in the planning and execution of service work on vehicles
Organize the weekly movement of vehicles
Ensure that a tool box and emergency kit are available on board all vehicles and ensure drivers check the kit is always complete
Check that vehicle log books are in place and are used correctly
Assist in monitoring and consolidating fuel consumption and miles travelled for all vehicles
Prevent misappropriation of fuel and spare parts
Monitor the administrative documents for all vehicles
Management of equipment/telecommunications
Assist in installing and securing materials
Assist in monitoring and maintaining materials
Assist in the planning and execution of service work on generators/motor pumps
Organize training sessions in the use of means of communication
Management and monitoring of IT equipment
Update antivirus software
Provide teams with adequate means for data backup
Ensure the maintenance and correct use of IT equipment
Management of stock
Supervise the maintenance and securing of warehouses
Carry out regular stock checks and physical inventories
Ensure/Supervise the basic maintenance of premises (office and guesthouse)
ORG CHART POSITION (reporting and functional relationships)
Line manager: Administrator-Logistician Manager
III. Profile Required:
Job Requirements:
At least 1 year of experience in logistics department in sub-office of INGO
Minimum BA in technical field (computer sciences, business administration, engineering, etc.)
Demonstrated experience in procurement, supply chain management
Excellent IT skills (MS Office compulsory : Excel, Outlook, Word) and good knowledge on IT in general (soft and hardware)
Native Arabic - Excellent written and spoken English
Ability to deal with heavy work pressure, and to the challenging conditions in West Coast\
Other requirements:
Holder of a valid Yemeni driving license (since minimum 1 year)
Highly motivated, eager to learn and hard worker
Strong team spirit, comfortable in a multi-cultural environment
Excellent analytical skills, observation and analysis capacity
Attention to detail and structured way of approaching tasks
Ability to plan ahead and output oriented
Able to ensure quick quality delivery in stressful environment
Very strong interpersonal skills: strong communication and diplomatic skills
Practical and problem-solver, capacity to adapt
How to Apply
How to apply has been removed becuase this job has ended. If this is a special case, please contact us and we will help. By the way, copying this and pasting it was a smart move ;)
Important Notes /
مقترحات هامة
Following the instructions on

How to apply

will always increase your chances of getting your application looked at.


إتباع تعليمات التقديم المذكورة في كل إعلان ستزيد من فرصة النظر لسيرتك الذاتية من قبل الجهة المعلنة
If you're applying by email, make sure you mention the job title in the

"Subject"

field of your message


تذكر أن تكتب إسم الوظيفة و موقعها في عنوان البريد عندما يكون التقديم عبر الإيميل
Send this job to a friend