Protection & Education Project Manager
This job has ended. You cannot apply anymore.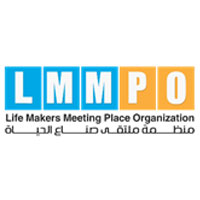 Job Description
Protection & Education Project Manager (1) - 2022-2023
The Job
Location: Sana'a with regular travel to other sites (Hodeida\ Bajil).
Period: 14 months, renewable subject to performance.
Duty Station: Life Makers Meeting Place Organization (LMMPO), Sana'a –Yemen.
Terms: Full Time Position (8 Eight hours per working day), with field visits to the work sites.
Classification: Programs & projects Management.
Expected start Date: 18 of Dec. 2022.
Job grade: - Third degree.
Foreword:
LMMPO; 16 years of diligent engagement in Yemeni humanitarian and Development undertaking, is now regarded as one of the leading organizations in humanitarian response and development as well as development of young people's abilities. Investing and benefiting from the abilities and talents of young people constitutes a passion for us, but also is the essence of our mission and focus of our work and it is on top of our goals for which we are working hard to achieve. Thus, we have implemented several successful activities and programs that have had a real favorable impact on young people and the society in general. That success, inevitably, will not be possible without the support of our teams, donors, partners and other stakeholders.
LMMPO is keen to have a competent candidate to fill the position of Protection & Education project manager.
Purpose/Scope of the task
The Education in Emergency (EiE) project manager will be responsible of the implementation of the EiE project activities in close coordination with the local authorities and IDPs and the affected host communities and other project components. The purpose of the project is to provide continued access to quality protective education services for school-aged conflict-affected, displaced girls and boys in Bajil district of Hodeida Governorate.
The Education Project Manager in LMMPO 'AL Hodeida -Bajil office is responsible for planning, developing, monitoring and evaluating the assigned education project(s). He/she assesses education needs, designs project, writes proposals, and initiates effectively manages and reports on projects in line with the objectives, timeframe and budget. The Project Manager also provides technical support, leadership and strategic direction; meets quality standards in education, encourages beneficiary participation, liaise with other stakeholders and manages and trains education staff. The Education Project Manager reports directly to Programs Manager. This position is full-time, based on a 40-hour workweek, but varies from week to week as humanitarian need constantly oscillates according to the unstable conflict environment and funding availability.
Accountabilities & Responsibilities
Main Tasks
1. Designing quarterly, and monthly workplans and proposing updates and amendment as needed.
2. Monitoring the implementation of work plans directly and with staff and technical specialists, through regular visits to project sites of activities (temporary learning spaces).
3. Develop various type of reports (monthly and progress and final narrative reports), discuss them with direct supervisor and sharing them with the donor.
4. Ensure the integration of activities with other project components and avoiding gutter resources and rationalize the usage.
5. Coordinate and communicate with relevant stakeholders in the field including government agencies and humanitarian actors within the project location.
6. Develop urgent solutions and contingency plans for problems that may affect the progress of work.
7. Full understanding of the humanitarian and social situation in the target project locations.
8. Represent LMMPO in meetings with the donor, education cluster and other relevant meetings with the local authorities and education offices at governorate and district level.
9. Supervise and keep constant communication with the project staff regarding the daily affairs, monitoring and follow up with project implementation and raise clear view about activities.
10. Maintain good communication with the relevant authorities and organize joint visits.
11. Implementation of the Program's monitoring system in collaboration with the M&E, outreach and Accountability and Capacity building and Design/Validate the Program's monitoring tools and analysis of the collected data.
12. Provide technical direction to education team, and ensure quality results.
13. Carry out mentoring and training sessions to the field team on various educational and protection related concepts.
14. Responsible of compiling and sharing information regarding project implementation with the senior management of LMMPO and relevant departments.
15. Responsible of reporting to the various clusters on the project activities on monthly basis.
16. Prepare presentations and prepare reports for meetings and humanitarian education cluster at the hub level and with the donor.
17. Keep teams committed, motivated, and productive through the duration of the project.
18. Ensure humanitarian principles are watched and monitored and protection mainstreaming is considered during project planning and implementation.
19. Prepare and submit periodic studies, reports, and evaluation around education projects, in coordination with the Program manager.
20. Prepare evidence-based education awareness materials and get it approved by relevant authorities.
21. Oversee project monitoring and evaluation, ensuring the achievement of project indicators and results at all stages of implementation
22. Evaluate staff performance and make recommendations.
23. Participate in tenders' preparation cycle.
24. In addition to preparing the final reports.
25. Closing the project.
26. Follow up the success's stories.
27. Carrying out any work assigned to him by the direct responsible for the project.
Coordination and Representation:
1. Coordinate and communicate with relevant government and local authorities while planning new projects within the program framework, ensuring their meaningful participation to respond to the local community's needs.
2. Represent LMMPO in several meetings and events related to the education sector, and prepare and present minutes from these meetings to the Director of Development Programs
3. Coordinate with government agencies and international/national organizations working in the same project areas to avoid duplication and interference and to ensure success and impact
4. Participate in the development and mobilization of annual resources for health and nutrition projects and discuss with LMMPO leadership and supporting parties in order to finance them.
Administrative Duties:
Prepare and send news reports to the Media Officer on field project activities and field needs for beneficiaries on a regular basis (weekly, monthly).
The role of the Education Project Manager is not limited to the specific duties mentioned above. It is subject to change with the evolution of the conflict and in accordance with LMMPO's vision and mission. As such, the Education Project Manager is required to manage all unforeseen issues and circumstances in relation to LMMPO's education projects and should remain adaptable to perform responsibilities that may not be mentioned above, as and when required.
Qualifications and Skills
Study and Training:
University Degree in Education management or social sciences or relevant disciplines.
At 3 - 5 years in project management, preferably experience in NGOs and local NGOs.
At least 3-4 years' experience in education projects as an Education Project Manager
Experience with project management cycle, budgets, and donor requirements
Previous experience in a humanitarian setting.
Excellent interpersonal and representative skills (written, oral, cross - cultural)
Experience working with governments, UN bodies, INGOs and local NGOs
Experience in donor relation
Ability to take initiative where appropriate to deal with difficulties encountered in daily work
Ability to adapt, change priorities according to the changing situation within a mission or the organization
Ability to work within a fluid situation (changes within the team, location of programs, etc.)
Ability to conduct work in a professional and mature manner
Ability to deal with relations with local authorities as a representative of LMMPO.
Ability to manage local staff in a mature and impartial manner
Commitment to the aims and principles of LMMPO.
Languages:
Fluent in Arabic and English (Speaking & reading& Writing).
Skills:
Prior knowledge and experience in using mobile data collection tools for resource-limited settings (i.e., Kobo toolbox) considered a distinguished asset.
Excellent experience in report writing, both of short briefs and in-depth.
Excellent interpersonal and problem-solving skills.
Ability to communicate clearly, concisely and effectively.
Ability to work in multi-disciplinary and multi-cultural contexts.
Proven ability of using office project system.
Interpersonal and communication skills.
Monitoring & Evaluation Analytical Skills.
Management skills.
Team management and knowledge transfer. (Leadership skills).
decision making
Representing the LMMPO.
Ability to provide recommendations to solve problems
Ability to achieve planned goals.
Ability to work under pressure.
Ability to travel.
Computer skills in using (word, excel, PowerPoint, etc.)
How to Apply
How to apply has been removed becuase this job has ended. If this is a special case, please contact us and we will help.
Important Notes /
مقترحات هامة
Following the instructions on

How to apply

will always increase your chances of getting your application looked at.


إتباع تعليمات التقديم المذكورة في كل إعلان ستزيد من فرصة النظر لسيرتك الذاتية من قبل الجهة المعلنة
If you're applying by email, make sure you mention the job title in the

"Subject"

field of your message


تذكر أن تكتب إسم الوظيفة و موقعها في عنوان البريد عندما يكون التقديم عبر الإيميل