Child Protection (CP) Activity Coordinator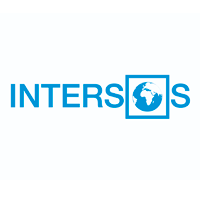 Development
Posted on 12 Sep, 2021
Closing on 22 Sep, 2021
Job Description
National Staff Position
Position: Child Protection (CP) Activity Coordinator
Job site: 1 post: Al-Turba (1 post)
Reports to: Project Manager, Project Manager Assistant and Protection Officer
Supervisor of: Case Management Supervisor, Social Workers, Community Outreach Volunteers, CFS animators, Data Entry/Reporting Officer.
Status: Full-time
About INTERSOS:
INTERSOS is an independent non-profit humanitarian organization committed to assist the victims of natural disasters and armed conflicts. Its activities are based on the principles of solidarity, justice, human dignity, equality of rights and opportunities, and respect for diversity and coexistence, paying special attention to the most vulnerable and unprotected people
Project objectives:
Project title: Emergency multi-sector response for Yemen in Taiz Governorates
The project provides an integrated multi-sector response within Taiz governorates, further building on previous BHA-funded actions. The new intervention aims at enlarging the geographical coverage area in order to address specific gaps and needs, with particular attention to Taiz city, considering the high concentration of IDPs and the limited humanitarian presence in this area (especially for protection). The project provides for protection services (prevention and response), combined with nutritional care and treatment for CU5 and PLW suffering from acute malnutrition, and with WASH services for conflict affected communities. The WASH component provides targeted communities with both soft and hard services, including rehabilitation of drinking water supply and outreach through hygiene promotion.
Purpose/Objectives:
With the support and supervision of the Project Manager and technical support of Protection Officer, the CP Activity Coordinator is responsible for the correct and efficient implementation of the CP activities in the assigned area and for the overall supervision of the CP team according to relevant principles and minimum standards with more focus on the CFS activities. .
Provide ongoing oversight, leadership, and guidance to the staff teams to ensure that the projects meet high quality and best practice standards and prioritize the safety and security of beneficiaries and staff.
Responsibilities/duties:
Project Management and Technical Facilitation:
1. Responsible for child protection program implementation in the area of reference; this includes activities run in the CC but also monitoring of activities in the wider area of implementation (CFSs, schools, IDP sites) and through partner CBOs.
2. Supervise and support the CP Animators in the daily tasks, monitor the day-to-day running of INTERSOS Child Friendly Spaces to ensure the quality delivery of the activities.
3. Document best practices and case studies for the purpose of reporting, advocacy and media efforts.
4. Share information on field-level successes and challenges with the Protection Officer.
5. Develop sessions\activities based on the needs of children In collaboration with the Protection Officer, contribute to the design, planning, implementation, monitoring and evaluation of interventions for the animators, Community outreach Volunteers and targeted children.
6. Work across sectors and departments to plan activity implementation, trainings and to support service mapping and referral pathways
7. Design and implement orientation and trainings in collaboration with Protection officer base on needs, and provide on the job trainings for staff, teachers on CP themes, including safe identification and referrals.
8. Conduction of ongoing monitoring and assessment to address child protection issues.
9. collect valid activity data of the project on weekly and monthly basis to prepare monthly and quarterly reports.
10. Makes frequent monitoring visits and oversees quality implementation of community-based child protection mechanisms, psychosocial support, child friendly spaces.
11. Coordinate with Protection Coordinator and Project Manager in managing the CP team's activities, the quality and the achievement of targets.
12. Coordinate with CC Coordinator in terms of work-plan and logistics arrangements for activities implementation within the CC and CFS.
13. Supervise the Community Outreach activities (home visits, awareness sessions…), ensuring the engagement of the beneficiaries in the planning of the activities.
14. Flag programmatic, operational and technical constraints to the Project Manager and the Project Manager Assistant in a timely manner and provide suitable solutions.
15. Develop training materials and deliver trainings aimed to build the capacity of the volunteers/ CFS staff and Child Protection Committees.
16. Lead the establishment of Child Protection Committees and conduct monthly meetings with community committees, community leaders to identify child protection concerns and gaps.
Human Resources management:
17. Supervises the CP team, CFSs and Facilitators in the location of reference.
18. Identify staff training based on direct supervision of team and required adjustments.
Empower community volunteers by providing regular coaching and monitoring.
19. Follow HR procedures for all staff, ensuring timely submission of documentation to HR and leave management.
20. Coordinate with Protection Officer to ensure regular training and proper coaching of child protection staff deployed.
Finance:
21. Provide weekly Liquidity Plans to the Project Manager, in accordance with project budget and needs.
22. Take responsibility for the spending of cash and the clearance of pending expenses with the administration office.
Logistics:
23. Coordinate with CC Coordinator to send Stock Requests in timely manner, ensure well tracking of stock released and frequent reconciliation with logistics.
24. Coordinate with CC Coordinator for stock follow-up and alert in timely manner about estimated quantity needed.
25. Flag operational constraints in a timely manner to CC Coordinator, Project Manager and logistics.
26. Coordinate the team's movement on the ground and ensure cost effective use of available resources.
27. Share monthly/weekly movement plans or missions, including with CC coordinator.
Coordination:
28. Coordinates CP operations in the area and liaise with all relevant district CP stakeholders.
29. Provide input to external coordination meetings and feedback on issues raised in coordination with the Project Manager.
30. Ensure regular internal meetings with CP field staff and volunteers in order to organize and plan activities, listen to their feedback, inform them of ongoing activities or changes, and track project indicators.
Reporting:
31. Coordinate with Reporting Officer to ensure accurate and precise data collection. Guarantee consistency of the data to allow for smooth reporting mechanisms, according to INTERSOS data collection formats.
32. Provide weekly and monthly reports on activities implemented, according to what is requested based on the shared reporting tools.
33. Ensure Monitoring and Evaluation tools are completed with data inputted, analyzed and shared with Reporting Officer on a regular basis
34. Participate in weekly calls with the Project Manager to provide updates while ensuring to send weekly matrix report and monthly narrative in timely manner.
35. Commit to participate to any other task in order to achieve the project's overall objective.
36. Always ensure confidentiality and conduct all activities respectfully and sensitively to beneficiaries and staff.
Qualification/level requirements
Minimum requirements
Hold an BA in social sciences or related fields;
At least 3 years of professional experience working in case management related issues (as reporting officer or as child protection officer), especially for child protection related issues;
Experience in team management, supervision of team and motivation of team;
Technical knowledge and experience in implementing child protection in emergency interventions including psychosocial support, community-based child protection, child protection referral mechanisms;
Familiarity with case management principles, standards and procedures;
Strong organization, collaboration, representation and negotiation skills;
Demonstrated leadership and interpersonal skills;
Experience with representation at the area level;
Excellent computer skills (proven computer literacy);
Readiness to commit and adhere to the values, mission and vision of INTERSOS;
Strong understanding of humanitarian principles and protection guidelines.
Flexibility in working hours with a solution-oriented approach.
Desirable requirements:
Knowledge of the area of responsibility;
Experience in unconditional cash assistance programming.
Other requirements:
Native Arabic – EXCELLENT written and spoken English
Strong team spirit, comfortable in a multi-cultural environment
Excellent analytical skills, observation and analysis capacity
Attention to detail and structured way of approaching tasks
Ability to plan ahead and output oriented
Able to ensure quick quality delivery in stressful environment
Ability to adhere to deadlines and respect line management
Very strong interpersonal skills: strong communication and diplomatic skills
Practical and problem-solver
Ability to deal with heavy work pressure
How to Apply
Deadline for submission of application: 22 September 2021
Documents to be submitted: CV and Motivation Letter (incomplete applications will be not considered), in addition to contact details for minimum 2 reference persons (include position and relation)
How to send the application: by e-mail to jobs.recruitment.yemen@intersos.org (applications delivered by hand will be not considered)
Important Notes /
مقترحات هامة
Following the instructions on

How to apply

will always increase your chances of getting your application looked at.


إتباع تعليمات التقديم المذكورة في كل إعلان ستزيد من فرصة النظر لسيرتك الذاتية من قبل الجهة المعلنة
If you're applying by email, make sure you mention the job title in the

"Subject"

field of your message


تذكر أن تكتب إسم الوظيفة و موقعها في عنوان البريد عندما يكون التقديم عبر الإيميل
Send this job to a friend