Civil Engineer Consultant - مستشار مهندس مدني
This job has ended. You cannot apply anymore.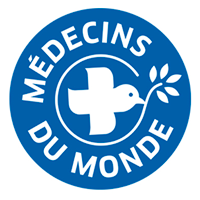 Job Description
Médecins du Monde (MdM) is an international humanitarian organization whose mission is to provide medical care for the most vulnerable populations, the world over, including France. It seeks to stimulate voluntary commitment from doctors, other health care providers, and from those whose expertise in other fields is needed for its activities, to enlist all competent support required for the achievement of its projects, and to seek at all times to encourage close working relationships with populations in its care.
Job Reference Number: MDM/SAH/LOG/CON/002
Position: الوظيفة Civil Engineer Consultant مستشار مهندس مدني
Status: حالة التوظيف Consultation إستشارات
Location: المكان Sana'a صنعاء
Reporting to: المشرف المباشر Logistics Coordinator المنسق اللوجستي
For our program in Yemen, we are looking for (Civil Engineer Consultant), based in (Sana'a), to start as soon as possible.
لبرنامجنا في اليمن ، نبحث عن (مستشار مهندس مدني) ، ومقره (صنعاء) ، للبدء في أقرب وقت ممكن.
MAIN RESPONSIBILITIES
In order to get the refurbishment of health Centers as per quality standards/specifications and to supervise the refurbishment works in at Sana Governorate level.
من أجل الحصول على ترميم و تجديد المراكز الصحية حسب معايير / مواصفات الجودة والإشراف على أعمال الترميم في محافظة صنعاء.
I. TASKS DESCRIPTION:
Prepare the BOQs and drawing of each health centre.
Ensure that all Refurbishment works are carried out as per Drawings, SOW/Technical Specification and BOQ.
Control the quality of refurbishment works related to civil/Plumbing/electrical engineering in health Centers.
Coordinate with Contractor for smooth carrying out the works as instructed.
Prepares schedule of works and verify contractor's timetable.
Records work force, work done by contractor.
Makes sure that construction materials/items using by contractor should be as per SOW/ Technical Specification and BOQ.
Ensure that when contractors employed, work is done properly, correctly, in compliance with the terms and conditions, in accordance with timelines, in safe manner and competent.
Assists in measurement of contractor's works to determine the quantity and detail check work as per specified on drawings, SOW/Technical Specification and BOQ.
Properly check and verify the contractor's completion certificate and submit to Procurement department for further process.
Maintains liaison with District Health Officials to facilitate the Contractor for refurbishment works.
Daily report the progress of refurbishment works.
Frequently arrange the meeting with contractor's representative to monitor the progress of project and solve the technical problem as and when required.
Other duties as required at construction site and instruction given by Supervisor.
إعداد جداول الكميات والرسم لكل مركز صحي.
التأكد من تنفيذ جميع أعمال التجديد وفقًا للرسومات وبيان العمل / المواصفات الفنية وجداول الكميات.
مراقبة جودة أعمال التجديد المتعلقة بالهندسة المدنية / السباكة / الكهربائية في المراكز الصحية.
التنسيق مع المقاول لسلاسة تنفيذ الأعمال حسب التعليمات.
إعداد الجدول الزمني للأعمال والتحقق من الجدول الزمني للمقاول.
سجلات القوى العاملة ، والعمل الذي قام به المقاول.
يتأكد من أن مواد البناء / العناصر التي يستخدمها المقاول يجب أن تكون حسب المواصفات الفنية و SOW و BOQ.
التأكد من أنه عند توظيف المقاولين ، يتم العمل بشكل صحيح وامتثال للشروط والأحكام ، وفقًا للجداول الزمنية ، وبطريقة آمنة ومختصة.
يساعد في قياس أعمال المقاول لتحديد الكمية والتفصيل والتحقق من العمل حسب المحدد في الرسومات ، SOW / المواصفات الفنية وفواتير BOQ.
التحقق بشكل صحيح من شهادة إتمام المقاول وتقديمها إلى قسم المشتريات لمزيد من العملية.
تحافظ على الاتصال مع مسؤولي الصحة في المنطقة من اجل التسهيل للمقاول لأعمال التجديد.
تقرير يومي عن التقدم المحرز في أعمال التجديد.
ترتيب لقاء متكرر مع ممثل المقاول لرصد تقدم المشروع وحل المشكلة الفنية عند الاقتضاء.
واجبات أخرى كما هو مطلوب في موقع البناء والتعليمات التي قدمها المشرف.
II. Planned timelines
Subject to confirmation
الجداول الزمنية المخطط لها ( موضوع للنقاش )
III. Qualifications required:
A bachelor- level degree in Civil Engineering or Architecture, Construction, Project Management or in a relevant engineering discipline is required.
درجة البكالوريوس في الهندسة المدنية أو الهندسة المعمارية ، أوالبناء ، أو إدارة المشاريع أو في المجال الهندسي ذات الصلة.
IV. Experience required:
An Engineer should have minimum of 2 years of progressively responsible experiences and working knowledge of most aspects of the building construction works.
The candidate should have the confidence to effectively control the works to be carried out by contractors. An Engineer should have the ability to make good technical decisions in the face of inevitable construction questions and problems troubleshooting.
يجب أن يكون لدى مهندس سنتين على الأقل من الخبرات المسؤولة تدريجياً والمعرفة العملية بمعظم جوانب أعمال تشييد المباني.
يجب أن يتمتع المرشح بالثقة للتحكم الفعال في الأعمال التي سيتم تنفيذها من قبل المقاولين. يجب أن يتمتع المهندس بالقدرة على اتخاذ قرارات فنية جيدة في مواجهة أسئلة الإنشاء التي لا مفر منها ومشاكل استكشاف الأخطاء وإصلاحها.
V. Skills / Technical skills and knowledge:
Working Knowledge of Microsoft Office software applications.
Knowledge of AutoCAD Software.
Ability to provide technical advice and design and undergo assessment, and recommendations.
Good interpersonal skills, team working, time management.
المهارات / المهارات الفنية والمعرفة:
معرفة العمل بتطبيقات برامج Microsoft Office.
معرفة برامج AutoCAD.
القدرة على تقديم المشورة الفنية والتصميم والخضوع للتقييم والتوصيات.
مهارات جيدة في التعامل مع الآخرين ، والعمل الجماعي ، وإدارة الوقت.
VI. Language requirements:
Working knowledge of English & Arabic is essential.
• معرفة العمل باللغة الإنجليزية والعربية أمر ضروري.
VII. Place of assignment: Sana Governorate
مكان التعيين: محافظة صنعاء
How to Apply
How to apply has been removed becuase this job has ended. If this is a special case, please contact us and we will help.
Important Notes /
مقترحات هامة
Following the instructions on

How to apply

will always increase your chances of getting your application looked at.


إتباع تعليمات التقديم المذكورة في كل إعلان ستزيد من فرصة النظر لسيرتك الذاتية من قبل الجهة المعلنة
If you're applying by email, make sure you mention the job title in the

"Subject"

field of your message


تذكر أن تكتب إسم الوظيفة و موقعها في عنوان البريد عندما يكون التقديم عبر الإيميل