Field Engineer
This job has ended. You cannot apply anymore.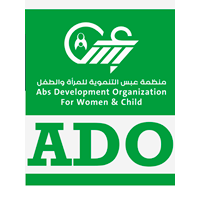 Development
Posted on 09 Jun, 2021
Closing on 16 Jun, 2021
Job Description
Part (1): Job Specification
Job Title Field Engineer
Status: Full time
Location: Roving-Al-Mukha & Al Khawkhah, Yemen
During: 14 months
Staff: 1
ADO Overview
Abs Development Organization for woman and Child (ADO) is a well-established national, humanitarian, developmental, non-profitable and non-governmental organization, founded in August1996 by a group of Yemeni girls to provide a better standard of living for woman, Child and youth in Yemen. ADO has been operating in Yemen for more than 25 years with an excellent presence in the deprived rural areas located on the coast of Tehama and various areas in Yemen to get rid of poverty and infectious diseases. Since its inception, it has implemented over 120 development and humanitarian interventions in 10 out of the 22 governorates of Yemen benefiting over 6, 400,000 people. As a result, the organization has established itself among the most effective civil society organizations in Yemen that are working on issues related livelihood, health, education, and WASH in support of women, children, and youth. Operating out of its Headquarter office in Sana'a and its offices in Hodaiedah, Hajjah, Abs, Raymah Taiz and Aden, ADO, provides critical educational, health, livelihood and WASH services to urban and rural communities. ADO believes that a woman is the essence of life, therefore it has devoted all its activities and programs to empower and educate a woman, because the educated and empowered woman will lead to an educated family in which empowered family will ensure a developed society leading to a civil state, good governance and conscious civil society out of oppression. ADO believes that youth are a miraculous energy. If they are enabled, they will build a civil state and good governance, as well as ADO believes that protecting and caring for children will result a beautiful future and free from crime and terrorism.
Background:
In partnership with DKH, ADO is planning to implement fish farming project in two governorates (2 coastal districts Al-Mukha, & Al Khawkhah of Hodaiedah and Taiz governorates). The project will make a direct connection to existing livelihoods that are prevalent in the target area, specifically fishery and introduce innovative complementary products and processes. The fish cage farming builds upon the existing livelihoods of the fisher community as well as its supply chain and local customs. Under the overall objective ADO is planning to establish and operate 8 fish farm cages with one hatchery and one feed plant.
By proving it´s economic viability on the West Coast of Yemen the project will lay a foundation to-scale the innovation along the coastal areas, increasing fishermen income, re-engage fishermen who have been forced to abandon their traditional livelihood, boosting supply of nutritious locally-produced fish in a country on the brink of famine, and increasing resilience.
The project will also have a conditional cash component (during on-the-job vocational training). The income households will earn initially through cash-for-training, and later through (new) livelihoods will increase household food security and community resilience. The project will strengthen the local market by reviving and strengthening first and foremost supply (strengthening/developing new value chains such as fingerling and fish feed production, fish from aquaculture), and secondly demand (cash-for-training measures, strengthening the livelihood of the target group).
Job objectives/ Scop
Technical WASH assessments and participation in the selection of target communities, through technical feasibility studies, household level questionnaires, focus group discussions, site visits, and interviews with key community members.
Latrines Design and Construction: Design, bills of quantities, specifications, contract development, and quotation review, follow-up and evaluation of activities related to the Construction of Family wet Latrines for IDPs in Abs district, such as
Job Scale C
Job Category/ Area Class (C)
Salary Scale C(6)
Reported to: Project Manager
Supervisor on: None
Duties and Responsibilities and weight
Technical role: (50%)
1- Prepare scope of work, cost estimates, bill of quantities, materials and construction schedules.
2- Provide technical advice during tender committee meetings (for instance evaluating capacity and quality of contractors).
3- Ensure quality, conformity, cost and timeliness of assigned projects.
4- Ensure quality, conformity, cost and timeliness of assigned project.
5- Establish technical aspects of the internal purchase orders for construction and rehabilitation of 1600 Family wet Latrines.
6- Quality control of WASH materials purchased, including those by subcontractors.
7- Establish and maintain relations with all stakeholders, including local authorities, and ensure all activities are planned in line with local needs, assessment and legal authority.
8- In collaboration with hygiene promotion officer guide and train community volunteers on Sanitation and Hygiene methods.
9- Verify that the Construction of Family wet Latrines are carried out according to quality standards established by ADO through quality checklists.
10- Plan and be responsible for the weekly reporting of data in order to follow up the standard project and strategic indicators (number of beneficiaries, number and type of activities completed).
11- Ensure that construction works are integrated with hygiene promotion and community participation to ensure sustainability of the Latrines built..
12- Ensure integration of gender, child protection, disability, HIV, environment and other crosscutting issues to the design, implementation and development of WASH construction activities, and ensure that activities take into account the needs of specific groups and individuals, especially children, the elderly and disabled.
13- Conduct all duties in a professional manner following ADO regulations, code of conducts and charter. .
14- Maintain project files and conduct all duties in a professional manner following ADO regulations, code of conducts and charter. ..
Coordination role: (10%)
15- Coordinate WASH construction activities with other local actors at the district and governorate level
Development role: (20%)
16- Design and develop layout plans and construction drawings
17- Training of community volunteers, members of WASH committees, governmental staff in operation and maintenance of latrines.
18- Consult with reporting manager regarding appropriate adjustments in program design or implementation strategies.
Supervision role: (20%)
19- Supervise construction or rehabilitation of temporary and permanent latrines
20- Supervise contractors and beneficiaries carrying out the construction or rehabilitation of latrines, ensuring that work is being completed as per the technical designs and BoQ, to time-frame and to the quality required, resolving any issues that arise.
Performance appraisal
- Based on position objectives & competences
Career Path/ Career Cluster
Part (2) person specification for this job
Experience and Qualifications
Bachelor's degree in Engineering preferably in civil or construction, water Engineering or related field. Construction/renovation field experience favorable
2-3 years of experience working in WASH projects, preferably with I/NGOs organizations.
Previous experience in marine constructions is strongly preferable.
Experience working with host communities and understanding their special needs is desirable
Skills / Knowledge
Proficiency with MS Office applications and AutoCAD software
Good conceptual understanding of gender, protection, and human rights
Honest and trustworthy person.
Able to multitask, prioritize, and manage time efficiently;
Excellent verbal/written communication and relationship building skills.
Strong computer proficiency, particularly with Microsoft Excel and Word.
Good knowledge of public sector and/or emergency services.
Good knowledge of geographically assigned environment
Prefer to be able to communicate and develop linkages with NGOs & INGOs, Government agencies, local communities.
Ability to spend extended periods of time in field conditions
Previous Training
Spoken and written Arabic and English is essential.
Accountability& Behavioral Competency Model
- Holds self-accountable for making decisions, managing resources efficiently, achieving and role modelling DKH and ADO values.
- Takes responsibility for improving the fullest performance of the team.
- Ensures delivery on time, accuracy and validity of the reports.
- Hold responsibility for implementing high standards of internal control and procedures to safeguard the project's operations and assets.
- Ensure that ADO policy and procedures are respected, facilitate the work, and be responsible for the implementation of its recommendations.
Age 27-45
Gender Male
Issue Date: 09\06\2021
How to Apply
How to apply has been removed becuase this job has ended. If this is a special case, please contact us and we will help. By the way, copying this and pasting it was a smart move ;)
Important Notes /
مقترحات هامة
Following the instructions on

How to apply

will always increase your chances of getting your application looked at.


إتباع تعليمات التقديم المذكورة في كل إعلان ستزيد من فرصة النظر لسيرتك الذاتية من قبل الجهة المعلنة
If you're applying by email, make sure you mention the job title in the

"Subject"

field of your message


تذكر أن تكتب إسم الوظيفة و موقعها في عنوان البريد عندما يكون التقديم عبر الإيميل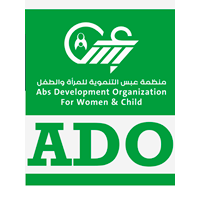 Other jobs from ADO
Send this job to a friend