Cash Transfer Coordinator (Re-Advertised)
This job has ended. You cannot apply anymore.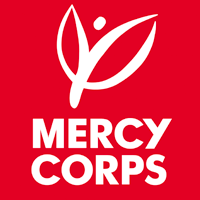 Development
Posted on 12 Oct, 2021
Closing on 19 Oct, 2021
Job Description
Re-advertisement
Mercy Corps is a leading international non-governmental humanitarian agency with a global mission to alleviate suffering, poverty and oppression by helping people build secure, productive and just communities.
Safeguarding at Mercy Corps is committed to the community members we work with and the beneficiaries we serve. As part of this commitment, Mercy Corps has zero tolerance for violations of our Code of Conduct (Sexual Abuse of Beneficiaries and Community Members (PSEA), Anti-Trafficking Policy, Child Safeguarding Policy, Mercy Corps Ethics Complaint and Whistleblower Policy, Sexual Misconduct in the Workplace Policy, Discrimination, Harassment and Bullying Policy, and Anti-Fraud and Corruption).
Mercy Corps Yemen would like to announce that the following position is currently open for recruitment:
Position Title: Cash Transfer Coordinator
Number of Vacancy: 1
Duty Station: Taiz/ Enclave –Yemen
Position Category: Full-time 1 AND Regular 1
Duration of Assignment: till Dec 2021, with possibility of extension based on fund and performance
Deadline : 19th Oct 2021
Program / Department Summary
Political and economic instability, civil insecurity, an intensified war, localized conflicts and COVID-19 have plunged the country into a serious humanitarian crisis, and further put into jeopardy the already precarious humanitarian situation of Yemen. Mercy Corps is anticipating to implement a program that will provide critical multi-sectoral support that addresses some of the most immediate and unmet basic needs and strengthens resilience for further recovery. The programming sectors under this anticipated program include health and nutrition, water, sanitation, and hygiene (WASH) and multipurpose cash transfer.
GENERAL POSITION SUMMARY:
Reporting to the Program Manager, the Cash Transfer Coordinator will lead and oversee the overall implementation of cash transfer component of the program. He/She will to oversee the planning of activities, assigning of resources and supervising implementation and application of applicable standard operating procedures in beneficiary selection processes, registration and disbursement of cash. They will oversee the coordination of team with regards to engagement with local government, financial service providers and communities. This position is based in Taiz, but will be a roving responsibilities that will require occasional travel, up-to 80%, in program areas within the hub.
ESSENTIAL JOB FUNCTIONS:
Planning and Implementation:
Lead the planning processes for the cash transfer component of the program including work plans, budget forecasts, and monitoring tools in line with Mercy Corps' Program Management Standards (PM@MC policy and processes).
Lead team in all key cash sector startup, implementation, monitoring and reporting activities.
Lead team in planning and implementation of orientation meetings at District and village level to create awareness of the cash transfer component of the program.
Regularly supervise the implementation of cash transfer to ensure adherence to best practice and the Mercy Corps Yemen Cash SoP.
Trainings of program team cash base assistance strategies and methodologies.
Support the team in facilitating engaging with the Financial Service Providers to develop functional partnerships in implementing cash transfer activities
Consolidate the cash team inputs to the weekly cash projection for submission to the Program Manager.
Coordination and Reporting:
Lead and coordinate in ensuring consistent participation and reporting of the team in cash sector interagency platforms, cluster and working groups.
Supervise the relation and performance of Financial Service Providers and their agents for quality service delivery to program participants.
Prepare and provide regular sector progress reports contributing to donor reports.
Coordinate to ensure team contribution to program lessons learned and success stories.
Team management and leadership
Supervise the cash team to strengthen effectiveness and timely implementation of activities.
Promote accountability, communicate expectations and provide constructive feedback informally and formally via regular one on ones.
Create and sustain a work environment of mutual respect where team members strive for excellence.
Logistics:
Timely ensure required procurement for the cash team is processed following Mercy Corps' procurement policies and procedures.
Develop monthly and/or quarterly procurement plan for the team
Regular communication with Operations department concerning procurement of supplies.

Security
Ensure compliance with security procedures and policies as determined by country leadership.
Proactively ensure that team members operate in a secure environment and are aware of policies.
Keep his/her supervisor and Security Focal Point updated with regard to the security situation, and any security incidents, in the project implementation area.
Maintain the highest standards of behavior when working with the project beneficiaries.
Accountability to beneficiaries:
The Cash Transfer Coordinator is required to support efforts towards accountability, specifically to our beneficiaries in line with Mercy Corps CARM policy and international standards guiding international relief and development work, while actively engaging beneficiary communities as equal partners in the design, monitoring and evaluation of our field projects.
Organizational Learning:
As part of our commitment to organizational learning and in support of our understanding that learning organizations are more effective, efficient and relevant to the communities they serve, we expect all team members to commit 5% of their time to learning activities that benefit Mercy Corps as well as themselves.
SUPERVISORY RESPONSIBILITY: Cash Transfer Officer, Cash Transfer Assistants.
REPORTS DIRECTLY TO Program Manager
WORKS DIRECTLY WITH Other Program Teams, Hygiene Promotion, MEL, Operations, Finance, Grants and Reporting, WASH Engineers.

KNOWLEDGE AND EXPERIENCE:
A university degree in Development studies, Business Administration and related field
At least three years' hands-on program management experience in humanitarian context required; experience with cash transfer programs will be a plus
A program management qualification will be an added advantage
Experience with representation in interagency processes and government structures.
Good facilitation and training experience
Ability to work under pressure.
Strong interpersonal, intercultural and communication skills
Effective multi-tasking, organizational capacity and prioritization skills are necessary.
Good knowledge of spoken and written English.
Report writing skills.
Intermediate computer literacy.
Strong organizational & interpersonal skills.
Good judgment and commitment to adhere to MC policies
SUCCESS FACTORS:
Ability to interact effectively with national and international stakeholders, and a demonstrated ability to multi-task, meet deadlines and process information to support adaptation of program activities. Demonstrated high professional work ethic and willingness and ability to enforce compliance with Mercy Corps and donor policies. Strong commitment to teamwork and accountability. Willing to travel to project sites in rural locations on a regular basis. Attention to detail and ability to work independently.
Diversity, Equity & Inclusion
Achieving our mission begins with how we build our team and work together. Through our commitment to enriching our organization with people of different origins, beliefs, backgrounds, and ways of thinking, we are better able to leverage the collective power of our teams and solve the world's most complex challenges. We strive for a culture of trust and respect, where everyone contributes their perspectives and authentic selves, reaches their potential as individuals and teams, and collaborates to do the best work of their lives.
We recognize that diversity and inclusion is a journey, and we are committed to learning, listening and evolving to become more diverse, equitable and inclusive than we are today.
Equal Employment Opportunity
Mercy Corps is an equal opportunity employer that does not tolerate discrimination on any basis. We actively seek out diverse backgrounds, perspectives, and skills so that we can be collectively stronger and have sustained global impact.
We are committed to providing an environment of respect and psychological safety where equal employment opportunities are available to all. We do not engage in or tolerate discrimination based on race, color, gender identity, gender expression, religion, age, sexual orientation, national or ethnic origin, disability (including HIV/AIDS status), marital status, military veteran status or any other protected group in the locations where we work.
Safeguarding & Ethics
Mercy Corps is committed to ensuring that all individuals we meet through our work, whether team members, community members, program participants or others, are treated with respect and dignity. We are committed to the core principles regarding prevention of sexual exploitation and abuse laid out by the UN Secretary General and IASC. We will not tolerate child abuse, sexual exploitation, abuse, or harassment by or of our team members. As part of our commitment to a safe and inclusive work environment, team members are expected to conduct themselves in a professional manner, respect local laws and customs, and to adhere to Mercy Corps Code of Conduct Policies and values at all times. Team members are required to complete mandatory Code of Conduct eLearning courses upon hire and on an annual basis.
Environmental Conditions
Mercy Corps Team members represent the agency both during and outside of work hours. Team members are expected to conduct themselves in a professional manner and respect local laws, customs and Mercy Corps' policies, procedures, and values at all times and in all in-country venues. Must be willing to travel throughout the country and be available for emergencies.
Organizational Learning:
As part of our commitment to organizational learning and in support of our understanding that learning organizations are more effective, efficient and relevant to the communities they serve - we expect all team members to commit 5% of their time to learning activities that benefit Mercy Corps as well as themselves.
Accountability to Participants
Mercy Corps team members are expected to support all efforts toward accountability, specifically to our participants and to international standards guiding international relief and development work, while actively engaging participant communities as equal partners in the design, monitoring and evaluation of our field projects
How to Apply
How to apply has been removed becuase this job has ended. If this is a special case, please contact us and we will help. By the way, copying this and pasting it was a smart move ;)
Important Notes /
مقترحات هامة
Following the instructions on

How to apply

will always increase your chances of getting your application looked at.


إتباع تعليمات التقديم المذكورة في كل إعلان ستزيد من فرصة النظر لسيرتك الذاتية من قبل الجهة المعلنة
If you're applying by email, make sure you mention the job title in the

"Subject"

field of your message


تذكر أن تكتب إسم الوظيفة و موقعها في عنوان البريد عندما يكون التقديم عبر الإيميل