Warehouse Assistant
This job has ended. You cannot apply anymore.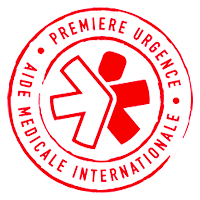 Job Description
Preliminary job information
Job Title : WAREHOUSE ASSISTANT
Country and Base of posting: YEMEN – HODEIDAH
Reports to: Logistics Officer - Hodeidah
Creation / Replacement (incl. name): Replacement
Announcing Date: 18TH NOVEMBER, 2021
Closing Date: 26TH NOVEMBER, 2021
Contract period: 3 MONTHS
Salary: According to organization grades
General information on the mission
Context
Première Urgence - Aide Médicale Internationale (PU-AMI) is a non-governmental, non-profit, non-political and non-religious international aid organization. Our teams are committed to supporting civilian victims of marginalization and exclusion, or those hit by natural disasters, wars and economic collapses by answering their fundamental needs. Our aim is to provide emergency relief to uprooted people in order to help them recover their dignity and regain self-sufficiency. The association leads in average 190 projects a year in the following sectors of intervention: Food Security, Health, Nutrition, Construction and Rehabilitation of infrastructures, Water, Sanitation, Hygiene and Economic Recovery. PU-AMI is providing assistance to around 5 million people in 20 countries across Africa, Asia, the Middle East, Eastern Europe and France.
Yemen is one of the 30 poorest countries in the world with 54% of the population (2014 est.) living below the poverty line on less than two dollars a day. In parallel, since 2011 and the Yemeni revolution, the State is facing major humanitarian challenges. The transitional process failed to provide sustainable peace in the region. The country is now divided in two, with northern Yemen being under severe stress to provide for its population. In March 2015, a Saudi-led coalition began airstrikes in support of southern based pro-government forces, leading to a very unstable situation and dire humanitarian needs.
The armed conflict has spread rapidly throughout much of Yemen since mid-March 2015, with devastating consequences for civilians. Two years of violence has led one of the world's poorest countries into chaos. Around 70% of the population, or 18.8 million people, now depend on humanitarian aid (OCHA); 2.8 million people are displaced; Dozens of schools and hospitals were the target of attacks; 17 million Yemenis are food insecure and 3 million children and pregnant or lactating women are acutely malnourished. The lack of access to safe drinking water and sanitation also affects 14 million people. 14.8 million people have no access to health care. A generation of Yemeni children is at risk, as nearly 2 million children do not have access to education because of conflict, poverty and discrimination. Yemen has turned into the number one humanitarian crisis in absolute numbers of people in need.
PU-AMI's history in the country and intervention strategy
PU-AMI has been present in Yemen since 2007. From 2007 to 2011, PU-AMI supported the primary health system in Hodeidah Governorate. After a one-year stand-by in 2011 due to security reasons, the mission re-started in July 2012 with a nutrition project focusing both on emergency response and a longer-term community-based approach in Hodeidah and extended its activity in Raymah Governorate.
In 2017, PU-AMI continues to concentrate its intervention in 6 districts of Hodeida and 3 districts of Raymah. The number of IDPs in those two Governorates is very large and weight consequently on a population already living in extreme precariousness. The core field of intervention for PU-AMI in these Governorates is an integrated approach on nutrition including community-based activities (OTP/SFP and community mobilization as a strong component of the program, within health facilities, but also within an outreached approach and mobile clinics).
In Hodeidah governorate, PU-AMI works to contribute to reduce the impact and severity of nutritional challenges and to improve health status of most vulnerable populations, through supplementary nutrition integrated response based upon health, hygiene and nutrition education and capacity building (Mobile Health Clinic, support to Health facilities, General Food Distributions, etc.).
In Raymah governorate, PU-AMI is responding to the ongoing nutrition crisis through the same activities as in Hodeidah (primary health care and management of acute malnutrition for children U5 and pregnant and lactating women), as well as running a Stabilization Centre for severely malnourished children with medical complications.
As part of this integrated approach in those two governorates, PU-AMI also implements food security and livelihoods activities, mostly consisting on general food distribution and some Food for Training activities (started in 01/2017). In addition, water, hygiene and sanitation will also be part of PUI intervention in the focused area, with WASH being prioritized in the rehabilitation of health facilities to manage more effectively nutrition activities.
In May 2017, PU-AMI started being a part of the Emergency Cholera Response in Hodeida and Raymah through the set up or Oral Rehydration Points and support of one Cholera Treatment Centre in Raymah.
PU-AMI will also position itself in influencing positions, through effective participation to clusters and sub-clusters (nutrition; food security and livelihoods; WASH) and working closely with relevant government departments (MOPIC; MOPH).The mission will explore opportunities for geographical expansion through developing and clarifying expansion criteria beyond the current Governorates and District.
Overall objective
The Warehouse Assistant will work closely with the Logistics Officer to manage all functions below at Hodeidah Base level. S/he will provide effective, efficient and timely support to the programme implementation activities in compliance with PU-AMI and donor processes, procedures and regulations. The Warehouse Assistant will support the Logistics Officer in planning, executing and monitoring stock activities in Hodeidah base, Raymah Sub-base and Al Mighlaff Health and Stabilization Centres.
Tasks and Responsibilities
Stock Management: He/She ensures the good management and follow-up of Hod office / sub-destricts stocks in compliance with PU-AMI
Fuel Stock Management : He/She ensures the good management and follow-up of fuel stock according to PU-AMI procedures.
TEAM Management: He/She will Creates security guidelines/action plans for five guards in the warehouse, with all the basics rules of PU-AMI
Lease Contract: He/She will draft new lease contracts, follow up the contracts every month, Prepare the extension as the program needed and, on the times, Follow up payment with Finance process, Warehouse Assessments food distribution points in the field.
Specific Goals and Related Activities
1-Stock Management :
Plans for the new arrival commodities (STS).
Tracks release orders.
Organizes and oversee loading and unloading of the stock.
Checks and control incoming commodities by such methods as physical counts, random weight checks, rejection of any commodities that don't match with the required specifications.
Conducts daily inspection for all stock inside the Warehouse to ensure the following:
o There's no broken assets, no damage, no loss, no sign of insects or rodents.
o Stock cards are used for the commodities as well updated after receiving and dispatching
o Space of stacking is considered as follows:
 1 meter between the top of the stack and the roof,1 meter between the stacks and the wall, 2 meters between the stacks as passageway, for ventilation, inspection, handling, reconditioning
o The roof of the Warehouse and walls are still in a good condition and can provide protection against flooding, rain, insects, rodents, cracks
o All warehouse tools are available and in good working order like: ladder, shelves, flash light dust pan, broom, pallets, first aid kits, fire extinguishers
o Doors are in a good condition and are provided with good locks
Avoid over stacking and ensure commodities are stacked properly /built and ensure cleanliness of shelves and floors and according to PU-AMI procedures
Ensures the warehouse is accessible for loading and offloading by implementing good space management
Monitors and follow up with training the casual workers in how to do a good stack to avoid any poor handling that may lead to lose or damage, using warehouse tools.
Conducts physical inventory on weekly and monthly bases to ensure the correct level of the stock inside the warehouse.
Ensures to update documents: stock cards, dispatched and received vouchers, dispatched, and received waybills,
Ensures cleaning exercise is conducted on daily base especially after receiving and dispatching.
Ensures good lighting and ventilation in the warehouse.
Assist the Log officer with calculating the warehouse space
Ensures, there no discrepancies between the actual stock inside the warehouse and the stock report.
Updates the stock reports accordingly and ensure no discrepancies to be sent on time to the line Manager.
Reports any damaged or loss commodities to the line manager (logistics officer) with identifying the reasons accordingly.
Ensures the proper documentation for the required reports: stock, cards, waybills, GRNs, release orders
Ensures stock levels (maximum level, minimum level, lead time, Safety stock) and request the required commodities on time
Makes suggestions in how to make a professional stock and quality control.
Constant liaison with requesters and logistics officer to ensure necessary permits are obtained to transport the goods to the districts.
Tracks the dispatched commodities till they're arrived safely to the SCs/HFs
Perform other related duties as required by line manager.
2- Fuel Stock Management :
Plans for the new arrival diesel
Tracks release orders (vouchers) and ensure vouchers are used properly
Prepare and verify warehouse and transport documents (waybills and/or delivery notes), and maintain confidential files and accurate warehouse transaction records, to ensure immediate reporting on fuel movements to our HFs, SCs in Hod and Raymah
Ensures stock levels (maximum level, minimum level, lead time, Safety stock) and request the required diesel on time
Makes follow ups with suppliers on fuel deliveries in conjunction with Supply Chain Officer
Updates stock cards and update stock report after receiving and dispatching
Ensure there's no discrepancies between the actual stock inside the tanks, stock report and stock cards
Reports any loss on time and indicate the reason
Conducts daily inspection to ensure there's no loss, no leakage, stock cards are used and updated
To request any maintenance on time of fuel tanks and related accessories
Conducts weekly and monthly physical inventory to ensure the correct level of fuel inside the tanks
Perform other related duties as required by line manager.
3- Team Management:
Direct management : Manage the guard team on a daily basis.
Ensures the capacity building/appraisals for the fifth guards
Implements guard appraisal and manages their leaves.
Implements - weekly meeting with Guards and provides some short minutes to (Line Manager)
Perform other related duties as required by line manager
Indirect management : Potential daily workers & laborers in the Base.
4-Lease Contract:
Draft new lease contracts.
Follow up the contracts every month, ensure month premises follow template is up to date.
Prepare the extension as the program needed and on the times.
Follow up payment with Finance process.
Warehouse Assessments food distribution points in the field in conjunction with Logistics Officer (Fleet and Warehouse).
Tools:
Stock Report.
Guards Roster.
Lease Contracts Follow Up.
Premises Follow up
Fuel Follow up
Required Profile
Required knowledge and skills
Evaluation Area

Required

desirable

Education / Training

University Degree of Bachelore or Diploma in Busness Administration, Logistscis or Relevant Field.

University Bachelore Degree in warehousing, Logistics or suply chain

Professional experience

Previous experience in logistics with ddemonstratable achievements as a warehouse Assistant professional across all disciplines within supply chain including planning, procurement and logistics

Consideravle knowledge and experience warehousing strategies, stock control and fuel management.

Over 3 years' progressive experience with I/NGOs

Experience in Similar position in I/NGOs

Excellent Planning, stock control and management skills

Knowledge and skills

Strong negotiating skills.

Ability to make suggestions and propose solutions.

Organisational and analytical skills.

Strong collaborator and influencer with effective interpersonal and analytical skills, able to work seamlessly across governorates and organizational units to deliver results.

Ability to work in highly matrixed structure and deiver Training and coaching sessions

Ability to work with international staff

Ability to work in unstable circumstances

Excellent Report Writing skills

Training and Coaching skills

Languages

Fluency in English required, spoken proficiency in Arabic a requirement Both

Fluency in both English and Arabic Languages (Writing and Speaking).

Software

Microsoft Office (Word and Excel)

Advanced knowledge of Microsoft Office (Word, Excel, Outlook) a requirement

Required Personal Characteristics
Team spirit, flexible and positive attitude
Independence, ability to take the initiative and strong sense of responsibility
Good stress management skills, able to work under pressure and meet deadlines
Sense of diplomacy and negotiation
Good analysis and forecasting capabilities Organization and priority management
Adaptability to changing priorities
Trustworthiness, honesty transparency
Commitment to humanitarian principles
Other
Motivation to help people in need
Conflict resolution and diplomacy experience
Good communication and diplomacy skills to manage relationship in potentially tense situations
How to Apply
How to apply has been removed becuase this job has ended. If this is a special case, please contact us and we will help. By the way, copying this and pasting it was a smart move ;)
Important Notes /
مقترحات هامة
Following the instructions on

How to apply

will always increase your chances of getting your application looked at.


إتباع تعليمات التقديم المذكورة في كل إعلان ستزيد من فرصة النظر لسيرتك الذاتية من قبل الجهة المعلنة
If you're applying by email, make sure you mention the job title in the

"Subject"

field of your message


تذكر أن تكتب إسم الوظيفة و موقعها في عنوان البريد عندما يكون التقديم عبر الإيميل