Area Finance Officer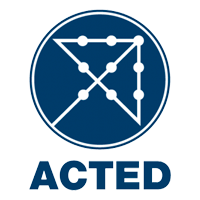 Job Description
Area Finance Officer-Dhamar/Raymah (Covering Hudaydah & Saadah)
ACTED Organization Summary:
Since 1993, as an international non-governmental organization, ACTED has been committed to immediate humanitarian relief to support those in urgent need and protect people's dignity, while co-creating longer term opportunities for sustainable growth and fulfilling people's potential.
ACTED endeavors to respond to humanitarian crises and build resilience; promote inclusive and sustainable growth; co-construct effective governance and support the building of civil society worldwide by investing in people and their potential. ACTED is active in 37 countries and implements more than 500 projects a year reaching over 14 million beneficiaries with 300 international staff and 4,400 national staff.
ACTED has been present in Yemen since early 2012 and has been anchored to the governorates of Al Hodeidah, Raymah, Al Dhale'e, Saadah, Al Jawf, Aden, Dhamar and Marib.
Through its comprehensive programming ACTED has been covering the full continuum of emergency, rehabilitation and development in Yemen. Emergency activities have focused in the sectors of Agriculture & Food Security (e.g. distribution of crop seeds, and livestock), Economic Recovery and Market Systems (e.g. income-generating activities such as cash for work), and WASH (e.g. rehabilitation of water supply facilities, hygiene promotion). ACTED's food security activities include distribution of food vouchers, which are a key component of ACTED's interventions in the country.
ACTED Organization is pleased to announce the below job vacancy with the following details:
Position: Area Finance Officer
Department: Finance
Location: Dhamar/Raymah (Covering Hudaydah & Saadah)
Contract Type: Fixed term
Contract Duration: 6 months
RESPONSIBILITIES
Budget and Cost Control, Financial Reporting
Responsible for the budget management of his /her area, in line with the Budget Management Procedure;
Responsible for the accuracy of the projects' accountancy;
Ensures all financial and accountancy procedures are implemented and respected at project; level; ensures that resources are allocated and used as per donor requirements;
Updates and analyses the Budget Follow-Up (BFU) every month for the area's projects with the support of the AC & Program team, highlighting any potential over or underspending, raising alarms and making relevant recommendations to ensure accurate BOQ's, forecast and spending's;
Assists the AC, CFM and SFM to have a clear vision of the financial situation of each project;
Monitors the projects' liquidation period and make sure all payments are done prior to the end of the liquidation period;
Prepares initial financial reports at the end of the projects with explanations and analysis, mainly focusing on implementing site according to donor guidelines.
Payments and Internal Control
Signs contracts and processes payments for the projects according to a timely manner;
Perform cash checking with the cashier on weekly/monthly basis;
Monitors program and operational contracts and their accuracy in the CFU;
Validates procurement files before processing payments;
Monitors and process field payments and advances ensuring a fast and smooth process of the payments;
Ensures that complete and accurate documentation (as per policy and in accordance with donor regulations) is prepared before processing any financial payments;
Ensures that no payment is processed without the authorized signatories' validation;
Ensures adherence to procedures and supports successful FLAT management at Area level;
Ensures that expenses are allocated on the correct project within the relevant timeframe;
Ensures adherence of accountancy to the appropriate allocations as per allocation tables;
Ensures allocations in SAGA are as per the allocation tables;
Monitors closely opened loans and ensures the closure of it within a time line considering the exchange rate impacts.
Allocation tables (AT)
In link with HR department, Area Coordinators and CFM, updates the national staff allocation table on a monthly basis, including list of staffs to be shared with Capital for (existing and to be recruited), positions, salary levels, and project allocation;
Updates the support allocation table (AT) on a monthly basis according to the mission development;
Checks area Staff communication allocations list and provide it to Capital on a monthly base;
Ensures that the AT forecasts are respected;
Provide a monthly analysis on the level of spending through updating the (running Cost).
Contract Follow up (CFU)/ Debit Follow up (DFU)/ Cash Request
Reviews and check the accuracy of the updated CFU with (signed Contracts and payments) on regular basis;
Ensures and checks the accuracy of the updated DFU with all debit amounts on a regular basis;
Monitors area's cash requests in link with the FO;
Prepares and update the weekly and /or monthly Cash requests with the coordination of operational and program team and send it to AC for validate to be sent to Capital;
Ensures a complete and accurate information is filled for all CFU, DFU and cash requests;
Responsible of the efficient and on time flow of information with Area Coordinator & Capital.
Monthly /weekly /mid/ annual closure process
Checks and upload the accountancy of the month and share it with Capital according to the given time line;
Update and perform controls check of the area PRATIC, CFU, DFU, Cash & Bank supporting documents, debit of recognition, copy of manual cash books and share it with Capital according to the given time line;
Performs random checks on closure documents (following control points defined in procedure);
Ensure all staff advances are closed, before paying the salaries following ACTED procedure;
Update and analysis the AT, ACT and Running costs on a monthly basis and suggest action plans when needed before sharing it with Capital after the validation of the AC;
Ensures an efficient flow of information with the Capital;
Ensures a close works with base compliance during monthly closure and respond to the comments provided;
Monthly closures are to be sent on the 4th of each month (Saga, CFU, DFU, PRATIC, and supporting documents (Cash, Bank, debit of recognition, manual cash book);
AT, ACT and Running are to be sent on a given time line set by the Capital;
Ensures that monthly, mid-year and annual closure deadlines are respected and accurately submitted providing feedbacks when necessary.
Red Cell Game
Ensures the completeness and the accountability of the finance documentation before it sent to the capital;
Reviews the updated Red cell game file and send it to the capital on a monthly basis with a proper follow up of the documentation using Way bills;
Ensures the submission of area finance folders to the capital on the 15th of the other month.
Sub Base finance management
Ensures an efficient flow of information and /or documentations within the base and the Sub-base;
Monitor and follow up on the documentation received from the sub-bases and ensure the adherence to procedures;
Plan regular visits to the sub base to provide support and guidance.

Department Follow-up
Team leadership
Assist in updating the area finance teams ToRs that is in charge of for when requested by the management (AC, CFM/SFM) according to the mission development;
Oversee the team and assist in undertaking appraisals of directly supervised colleagues;
Participates in the elaboration and the delivery of trainings and capacity building for area finance team members in order to increase the level of technical ability and skills within the department.
Replacement and Capital visits:
Replaces finance officers/SFO or cashier positions across bases in any of their tasks in case of absence and/or upon decision of SFM/CFM with the approval of the AC;
Visits to Capital could be organized on a quarterly base upon decision of SFM/CFM with the approval of the AC.
AD HOC:
Undertake any other tasks as reasonably assigned by their supervisor.
Job Requirement (Qualification and Experience)
Three to five years' experience in accountancy/finance/administration, ideally in the NGO sector;
Bachelor's Degree in audit, administration or accounting;
Advanced proficiency in Word & Excel formulas and functionalities;
Experience with SAGA accounting software;
Rigorous with keen attention to details;
Good knowledge of financial reporting and internal control mechanisms;
Discreet and respectful of the confidentially of the information dealt with;
Ability to work under pressure and manage personal stress levels;
Arabic native language and proficient in English preferred;
Ability to work well with people from diverse cultures and communicate effectively;
Excellent organizational skills and the ability to determine priorities and respect deadlines;
Ability to work independently and as part of a team;
Excellent analytical, problem solving and organization skills.
How to Apply
Qualified candidates meeting the above requirements are requested to send an application comprising a detailed CV and a cover letter in English to: dhamar.jobs@acted.org

PLEASE state in the subject line of the e-mail: "Area Finance Officer-Dhamar".

Candidates must rename CV: (First & Surname + Area Finance Officer).
The closing date for applications is Tuesday, 25 January 2022.
Candidates from Dhamar/Raymah governorate are strongly encouraged to apply.
Due to the urgency of this appointment, interviews would be on a rolling basis and candidates may be identified before the closing date
Contacting any ACTED staff member other than the contact details listed in regard to this job will result in disqualification
Important Notes /
مقترحات هامة
Following the instructions on

How to apply

will always increase your chances of getting your application looked at.


إتباع تعليمات التقديم المذكورة في كل إعلان ستزيد من فرصة النظر لسيرتك الذاتية من قبل الجهة المعلنة
If you're applying by email, make sure you mention the job title in the

"Subject"

field of your message


تذكر أن تكتب إسم الوظيفة و موقعها في عنوان البريد عندما يكون التقديم عبر الإيميل