Cook - طباخة 
This job has ended. You cannot apply anymore.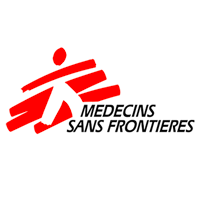 Job Description
Médecins Sans Frontières (MSF), is an International Humanitarian Organization providing medical aid to populations in distress, victims of natural and man-made disasters and victims of armed conflict, regardless of race, religion and political believes. For more information, visit our Arabic website, www.msf-me.org
Médecins Sans Frontières is looking for Yemeni nationals to recruit for the following position:
COOK طباخة
Location: Aden Coordination
Contract duration: Six months
Contract type: Part time contract
Reporting to: HRCO Assistant
Main Purpose: الغرض الأساسي
Prepare meals for patients and MSF staff, according to hygiene standards and security rules, in order to ensure their nutritional needs.
إعداد وجبات الطعام للمرضى وموظفي أطباء بلا حدود ، وفقًا لمعايير النظافة وقواعد الأمن، من أجل ضمان احتياجاتهم الغذائية
Key of responsibilities: المهام الوظيفية
List item.
عمل قائمة بالأغراض
Carry out the preparation of meals for staff.
القيام بإعداد وجبات الطعام للموظفين
Follow at all times all hygiene standards and security rules.
اتباع جميع معايير النظافة وقواعد الأمن في جميع الأوقات.
Control stock of food so as to ask for anything needed on time and prepare shopping list and make purchases if required.
مراقبة المخزون من المواد الغذائية لطلب أي شيء مطلوب او محتاج في الوقت المحدد، وإعداد قائمة التسوق وإجراء عمليات الشراء إذا كان ذلك مطلوباً
Ensure meals to be served on time.
التأكد من تقديم الوجبات في الوقت المحدد
If applicable set table before every meal and clean it up after each meal.
إذا كان ذلك ممكنًا، ضع طاولة قبل كل وجبة وتنظيفها بعد كل وجبة.
Ensure cleanliness of all facilities, utensils and equipment.
ضمان نظافة جميع المرافق والأواني والمعدات.
If domestic cook, ensure the provision of drinkable water during the day and when she / he leaves: cleaning, filling the filter and empty bottles, changing batteries if necessary.
في حالة الطهي المنزلي، تأكد من توفير المياه الصالحة للشرب خلال اليوم وعندما تغادر تأكد من: التنظيف، وملء الفلتر والزجاجات الفارغة، وتغيير البطاريات إذا لزم الأمر
Look after all equipment provided.
العناية بجميع المعدات المقدمة او الموفرة
Keep an inventory of MSF kitchen utensils and equipment, i.e. plates, glasses, cutlery, cookware, etc., and ensure its integrity.
احتفظ بقائمة لأدوات ومعدات المطبخ التابعة لمنظمة أطباء بلا حدود، مثل الأطباق والنظارات وأدوات المائدة وأدوات الطهي وما إلى ذلك، وتأكد من سلامتها
Report all important information (lost, robbery, damages, deterioration, incident, etc.).to superior.
الإبلاغ عن جميع المعلومات المهمة (المفقودات، السرقة، الأضرار، التلف، الحوادث، إلخ.) إلى مشرفك المباشر
QUALIFICATIONS AND SKILL REQUIREMENT: المؤهلات ومتطلبات المهارات
Education: Literacy essential, course on cooking desirable.
التعليم: متعلم اساسي، دورة في الطبخ مرغوب فيه
Experience: Previous experience in cooking, previous MSF or experience working in humanitarian org. considered an asset.
الخبرة: خبرة سابقة في الطبخ، مع منظمة أطباء بلا حدود أو خبرة في العمل في منظمة إنسانية تعتبر ميزة
Language: English desirable.
اللغات: الإنجليزية مرغوب فيها
COMPETENCES: الكفاءات
Commitment التزام
Flexibility المرونة
Stress Management ادارة الاجهاد
Results الانتاجية
Teamwork العمل بروح الفريق الواحد
Service خدمة
How to Apply
How to apply has been removed becuase this job has ended. If this is a special case, please contact us and we will help.
Important Notes /
مقترحات هامة
Following the instructions on

How to apply

will always increase your chances of getting your application looked at.


إتباع تعليمات التقديم المذكورة في كل إعلان ستزيد من فرصة النظر لسيرتك الذاتية من قبل الجهة المعلنة
If you're applying by email, make sure you mention the job title in the

"Subject"

field of your message


تذكر أن تكتب إسم الوظيفة و موقعها في عنوان البريد عندما يكون التقديم عبر الإيميل