Programme Manager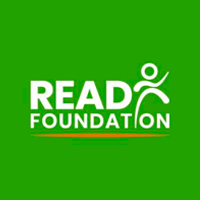 Development
Posted on 12 Jan, 2022
Closing on 20 Jan, 2022
Job Description
Job Title: Programme Manager – Aden/Sana'a
Salary: Competitive
Location: Aden and to move to Sana'a ASP
Hours: Full-time
Reporting to: CD
Start date: ASAP
Applications Deadline: Jan, 20, 2022
Read Foundation is international non-profit organization and a presence in most countries in addition to international offices in UK, RF working in humanitarian relief sector and focused to create school places for children affected by poverty, conflicts and crisis.
RF have been implementing several relief projects including educational and welfare projects in developing world since 1994 and are continuing expand to provide humanitarian and relief assistance in the most needy areas that affected by crisis across the globe to strengthen humanity's struggle against poverty, social injustice and natural disaster
The 2020 is an exciting time as we continue to build on our achievements to transform the lives of millions of people across the world. We are looking for a dynamic candidate who is passionate about international development to join our RF-Yemen mission.
Job Purpose:
To work and develop RF-Yemen's Programme operations, systems, and dynamics ensuring that the programes implementation meet the statutory, standards and legal requirements.
MAJOR Essential Duties RESPONSIBILITIES:
Program Management:
Contribute in establish the RF-Yemen programmes system based on international and national requirements
Contribute in fund raising, proposal written and submission..etc
Overall management programmes: including planning and mobilization, financial planning and tracking, supervision of national staff, technical guidance, reporting in coordination with support departments under the guidance of CD/progrmmes lead later on.
Overall supervision and successful implementation of the programmes portfolio.
Work closely with programmes staff to ensure development of work plans and budget management according to program outputs and results.
Manage programmes department in all aspects of day to day operations of accounting department.
Serve as technical resource person for the programme department, and ensure compliance with RF-Yemen procedures and guidelines.
Ensure and support country budget management and contribute in estimation of programming costs.
Conduct from time to time the financial tracking practice and produce the report to SMT on regular bases.
Work closely with programmes staff and others to ensure development of procurement plans and successful carrying out of operations ensuring the implementation of the program.
Work closely with staff to manage budgets, forecast procurements, and human resource needs and work with finance, HR, and operations to prevent gaps in services.
Manage his or her teams to complete program goals on time and on budget
Facilitate evaluation of activity progress and determine necessary actions to course correct in collaboration with programs team and M&E.
Work closely with staff to provide program reports that are timely and meet institutional and donor requirements. The PC is ultimately responsible for all relevant donor reporting for the all programmes.
Develop and maintain strategic relationships with authorities, local partners, donors, and beneficiaries.
Spend significant time at field sites to ensure quality, role modeling and on job trainings assuring the capacity of the field staff.
Work constructively with support teams to ensure sound administrative practices with regards to record keeping, compliance with donor regulations, communications, etc.
Undertake programmes kick off meetings, program design, grant review meetings and grant closeout meetings.
Work closely with field staff to ensure compliance with donor requirements at all stages of the Program lifecycle.
Work closely with HQ advisor to unify the programmes documentation, reporting format, data collection tools, pharmacy management, Monitoring and Evaluation tools and any other related documents in all the programmes.
Coordinate regular meetings with field staff to share experiences lesson learnt, and advocacies.
Any other duties assigned by line manager or country director.
Programmes Quality:
Ensure program quality in line with the essential package of programmes services in as approved by programmes department and clusters by establishing a system of regular supervision
Identify gaps and make adjustments to programming to ensure RF-Yemen is meeting targets and being responsive to new programmes.
Build staff capacity and competencies through on-the-job coaching, mentoring, and setting up regular learning opportunities
Work closely with staff to ensure program targets are met using indicator / activity tracking tables.
Work closely with staff to monitor program expenditures and regularly liaise with finance staff to address any spending issues.
Establish strong links with community leaders and local authorities
Work closely with MEAL department to ensure the quality of data through proper entry, cleaning and regular checking, and use of the data for actionable improvements at the site
Provide guidance and expertise in strategic expansion of programming in Yemen
Share technical expertise with SMT to develop strong proposal for submissions
Reporting:
Produce all programmes reports, monthly, midterm and annual reports, and submit for RF-Yemen SMT, HQ and Donors
Minor Responsibility and accountabilities:
Liaison
Foster, develop and maintain strong partnership relationships and regular contact with national and international NGOs and UN agencies to serve as a network for obtaining and coordinating information and services to support services delivery.
Represent RF-Yemen externally as required, including but not limited to UN/NGO/donor meetings, workshops, joint agency assessments and task force meetings in the sector.
Participate in sector coordination groups and identify areas for coordination and collaboration.
Maintain effective communication with donors and other organizations in areas of program implementation, for coordination and partnership opportunities.
Foster, develop and maintain partnership relationships with national partners to assess the effectiveness of current programmes and to identify possibilities for new projects.
Human Resources
Promote positive team environment between various teams and projects staff in different locations, act as a leader and ensure the open door policy.
Ensure mentoring and coaching for performance is undertaken for direct reports.
Ensure staff are trained to the appropriate international humanitarian standards.
Supervise consultants or volunteers when and where required.
Qualifications and Experience Requirements:
Master Degree in (preferred) or Bachelor degree in Education, Medicine, Nutrition, International Development and/or any relevant field with minimum 5 years' experience.
Minimum of 5 years successful programming experience in the humanitarian field, and ideally had good professional experience in humanitarian and emergency intervention.
Highly proficient in both spoken and written English are essential.
Ability to work independently as well as being able to easily integrate into a team.
Effective programme and time management skills for handling multiple priorities and simultaneous tasks.
Strong computer skills including proficiency in Microsoft Office suite applications.
Ability to work additional hours and/or travel as needed.
Must be able to maintain highest level of confidentiality regarding work-related information and data.
Able to work independently, with minimal supervision and well under pressure.
Punctuality and respect for rules and procedures.
Demonstrated competency with computerized general ledger software.
Good Computer skills (PowerPoint, Word, particularly Excel).
DESIRABLE
Experience with recognized international NGO will be an added advantage.
Experience in ER education section at INGO will be an added advantage.
RF-Yemen Values:
We uphold the Humanitarian Principles: humanity, neutrality, impartiality, and operational independence. We affirmatively engage the most vulnerable communities. We value:
Inclusiveness
Transparency and Accountability
Agility and Innovation
Collaboration
Sustainability
How to Apply
RF-Yemen is an Equal Opportunity Employer. RF-Yemen considers all applicants on the basis of merit without regard to race, sex, color, national origin, religion, age, marital status, disability or any other characteristic protected by applicable law.
Qualified and Interested individuals are required to submit application (CV, Cover Letter) no letter than the deadline to RF-Yemen Recruitment email: yem.recruitment@readfoundation.org.uk

with the title of the position you are applying for in the title of email
Important Notes /
مقترحات هامة
Following the instructions on

How to apply

will always increase your chances of getting your application looked at.


إتباع تعليمات التقديم المذكورة في كل إعلان ستزيد من فرصة النظر لسيرتك الذاتية من قبل الجهة المعلنة
If you're applying by email, make sure you mention the job title in the

"Subject"

field of your message


تذكر أن تكتب إسم الوظيفة و موقعها في عنوان البريد عندما يكون التقديم عبر الإيميل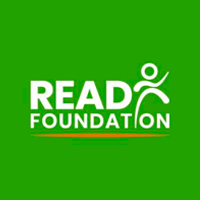 Other jobs from Read Foundation