Talent Management Officer
This job has ended. You cannot apply anymore.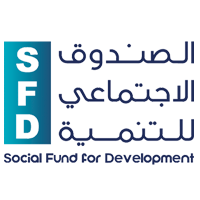 Update
Deadline has been extended
Job Description
Job Title: Talent Management Officer
Department: Human Resources Unit
Reports To: Head of HR
Terms: Full Time Position. Duration: one year (renewable), including 3-6 months probationary period.
Ad start Date: 05-09-2023
Ad end Date : 19-09-2023
Summary:
The Talent Management Officer is responsible for developing and implementing talent management strategies that align with the SFD's goals and objectives. He/she will be involved to manage the full employee lifecycle in SFD, from talent acquisition to recruiting, hiring, onboarding, training, development, and performance management. The Talent Management Officer works closely with all levels of management to ensure that the SFD has the right people in the right places and time to achieve its strategic goals, and to enhance employee engagement, retention, and productivity.
Key Result Areas & Responsibilities of the position:
1) Conducting workforce planning: This involves forecasting future staffing needs and developing strategies to meet those needs
2) Attracting and recruiting top talent: This includes developing and executing a talent acquisition strategy, sourcing candidates, conducting interviews, and making hiring decisions.
3) Onboarding and integrating new employees: This include providing new employees with the information and resources they need to be successful in their roles, as well as helping them to get acclimated to the SFD's culture.
4) Managing performance: This includes setting performance goals, KPI's or OKR's, providing feedback, conducting performance reviews, and developing performance improvement plans.
5) Learning & Developing (L&D): this includes performance gap analysis and staff skills inventory to identifying, developing, planning, implementing, and evaluating formal training programs, informal learning opportunities, mentoring and coaching programs, and filling skill gaps within the SFD.
6) Create employee value proposition (EVP) and retaining talent: this includes developing and implement programs to enhance employee engagement, retention, and productivity, and building a strong reputation as a great place to work, positive and supportive work environment where employees feel valued and respected to stay engaged and productive.
7) Developing and retaining talent: this includes providing employees with opportunities for learning and development, and creating a positive work environment.
8) Managing succession planning: This includes conducting regular talent assessments to identify and developing high-potential employees and create development plans for them, as well as creating a plan for filling key positions in the future.
Qualifications requirements:
Education:
Bachelor's degree in Human Resources, Organizational Development, Business Administration, or a related field.
Advanced professional specialized certificates in HR majors preferred.
Experience:
+5 years' experience in talent management, training, or recruitment specialty.
Experience working with HR technologies, including (ATS) applicant tacking system, HRIS, and performance tools.
Have a strong understanding of the principles of Talent Management, as well as experience with a variety tools and techniques used.
Participated in implementing real HR projects in building the capacities.
Knowledge:
The candidate should have sufficient knowledge in the Yemeni labor laws.
The candidate should have sufficient knowledge and up-to-date on talent management trends, best practices, and how to implement it.
Competencies:
1. Technical knowledge:
Strong understanding of Human Resources principles and talent management best practices. With ability to use HR software and systems, and proficient in Microsoft Office Suite Especially the Excel.
2. Strategic thinking & planning:
Ability to think strategically and develop long-term talent management strategies that align with the SFD's goals and objectives.
3. Analytical thinking:
Strong analytical skills, strong attention to detail with the ability to analyze data and make data-driven decisions.
4. Problem-solving:
Strong problem-solving skills, with the ability to identify and address talent management issues.
5. Communication:
Excellent verbal and written interpersonal communication, negotiation skills, with the ability to communicate complex information effectively. And able to write clear and concise reports, and they need to be able to give presentations that are both informative and engaging.
(Fluency in both Arabic & English is ESSENTIAL)
6. Relationship building:
Ability to build relationships with employees at all levels of the SFD and collaborate effectively with other Units, programs, and branches.
7. Project management:
Strong project management skills, with the ability to manage multiple projects simultaneously and meet deadlines.
8. Adaptability:
Ability to adapt to trends, technologies, changing priorities, and work in a fast-paced environment.
Other Requirements:
Holds Yemeni nationality.
A valid identity card and passport.
Available on a full-time basis as per SFD work system.
Able to travel inside and outside Yemen, some travels may be required.
Good conduct, with positive attitude.
Ability to work independently, and as part of a team.
Ability to maintain confidentiality and handle sensitive information appropriately.
Compensation and Benefits:
Competitive salary and benefits package.
Salary:
The salary for this position is commensurate with experience and qualifications.
Benefits:
The SFD offers a competitive benefits package that includes health insurance, life insurance, and more.
Opportunity to work with a talented and dedicated team.
Chance to make a real difference in the world.
We are committed to creating a diverse and inclusive workplace, and we encourage all qualified and passionate candidates to apply. If you are a highly motivated and experienced Talent Management professional, we encourage you to apply for this exciting opportunity. To apply, please submit your resume and cover letter to [Link in YemenHR.com]
How to Apply
How to apply has been removed becuase this job has ended. If this is a special case, please contact us and we will help.
Important Notes /
مقترحات هامة
Following the instructions on

How to apply

will always increase your chances of getting your application looked at.


إتباع تعليمات التقديم المذكورة في كل إعلان ستزيد من فرصة النظر لسيرتك الذاتية من قبل الجهة المعلنة
If you're applying by email, make sure you mention the job title in the

"Subject"

field of your message


تذكر أن تكتب إسم الوظيفة و موقعها في عنوان البريد عندما يكون التقديم عبر الإيميل