Security and Liaison Officer
This job has ended. You cannot apply anymore.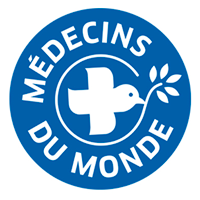 Job Description
Médecins du Monde (MdM) is an international humanitarian organization whose mission is to provide medical care for the most vulnerable populations, the world over, including France. It seeks to stimulate voluntary commitment from doctors, other health care providers, and from those whose expertise in other fields is needed for its activities, to enlist all competent support required for the achievement of its projects, and to seek at all times to encourage close working relationships with populations in its care.
Job Reference Number: MDM/MRB/SEC/1121/008
Position: Security and Liaison Officer
Status: Full-time
Location: Marib
Reporting to: Field Coordinator
Technical Line: Security and Liaison officer in Sana`a with support of Security advisor at HQ.
For our program in Yemen, we are looking for a Security and Liaison Officer, based in Marib, to start as soon as possible.
MAIN RESPONSIBILITIES
Under the supervision of the Field Coordinator, and in technical link with the security advisor, the Liaison & Security Officer will be responsible to create, maintain and follow up good relationships with local authorities and local communities in Marib of MDM Yemen intervention areas, in order to improve acceptance and the knowledge of MdM activities and principles and to improve the quality of service offered to the population. In addition, he/she will be in charge of reporting and updating security and context analysis, in accordance to national and MdM procedures and with confidentiality related to this work.
I. TASKS DESCRIPTION:
National authorities
• Develop and maintain an effective communication and good relationship with authorities (a, MoPIC, MoH, MoI, Immigration services, airport….), in order to help and facilitate MDM operations in Yemen.
• Link each MdM department and the involved authorities for obtaining required documents such as custom clearance, registration of goods, tax exemptions…etc.
• Update administrative processes` explaining documents according to new law and procedures from the authorities (visas and custom clearance especially but not only)
• Keep informed the Fieldco of any modifications and information in the procedures and the legal context, guidelines.
• Follow up on the legal requirements regarding international and delocalized staff (visa/residency permit/pass), clearance and NGO status-related.
• Provide the FieldCo with the contacts of relevant authorities or others external contacts
Context and Security:
• Coordinate with other NGO's security FP.
• Update the FieldCo and relevant MDM staff about security/context in Marib intervention areas. Including to share with MDM team analysis of the context/situation and the possible scenarios.
• Provide day to day security update to the FieldCo and the program staff.
• To support and monitor the implementation of the security pack in MDM Marib area of intervention.
• Conduct regular Safety Risk Assessments and create/update risk analysis with participation of MDM national and international staff.
• Assist in training the office staff on MdM security rules and regulation.
• Provide induction security brief for the Int'l staff upon their arrival as well as for the newly recruited national staff.
• Ensure all the staff has access and know the Security Rules
• Provide regular support for MdM staff on security preparedness, prevention and response. Support may include SOPs; Contingency Plans (CPs); Security Management; Incident Reporting; Prevention and Response Mechanisms; and Communications.
• Ensure proper update and delivery of constant companion cards for key staffs
• Train Security guards.
• Identify security/safety barriers to access and support the program teams and develop strategies to address.
• Maintain and analyse an incident reporting system.
• Keep updated the list of the security events for area of intervention in Marib governorate and neighbouring governorates.
• Oversee adherence to safety/security procedures and plans.
Field networking and follow up of field team movements:
• Create and maintain a field network at community level in order to make sure that MdM activities are well accepted and report any changing.
• Develop and update list of contacts and stakeholder map per district including a contact list from authority, security entities, community leaders, HF staff, district office staff, local council ...etc. that can be used in case of having problem in the field/check points, to ensure safe access during implementation of MDM medical activities.
• Update and develop the specific location security's SOP in MDM intervention area in Marib.
• In the office (before movement to the field), with support of Field Coordinator:
Ensure the extraction of proper permissions (shipment, expat movement…etc.).
Participate in validation of team field visits through update of the Field Coordinator.
To get verification of safe access by communication with key people (to be identified in each targeted location) before each field visit.
• During identification of MDM new locations of interventions, while the medical team will be focusing on technical selection criteria, Liaison & Security Officer can check the other needed information about the location safety, access, and other humanitarian organizations on board.
In the field during implementation of activities:
• Liaison & Security Officer is the person in charge to answer authority non-technical questions, (example in check points)
• S/He is in charge to introduce MDM team to people and to explain about MDM, presence, activities...etc.
• During community assessment, s/he will be managing the people who might affect the community response to medical team questions. Use his/her presence in the field to assess the context and security.
• Use his presence in the field to establish networks and maintain good relationships.
• Identify possible places for team hibernation in the field.
• Ensure security communication back up in case of coverage failure.
• Identify the influential actors in the area and participates in actors mapping for each location. Try to understand the social composition of the targeted communities including identification of marginalized groups, cultural norms, relationship between men and women in the community and any other social factors that can be linked to MDM intervention.
Reporting and attendance to different meetings
• Participate in a pro-active way to MdM internal meetings (general, admin, …)
• Participate in the working groups with other NGOs.
• Carry out a monthly security sitrep including context, analyses, activities and priorities.
• Prepare and keep updated his/her individual Action Plan
• Participate to any scheduled technical and coordination meetings when needed.
II. OTHERS:
• Be flexible in performing his/her duties
• Inform immediately the security focal point in case of any security problem
• Perform other additional duties on request of the Field Coordinator.
PROFILE REQUIRED:
Qualification required:
Bachelor's degree in political science, humanitarian affairs, security or other relevant areas.
Experience required:
3 years' experience from which 2 years are in a similar level in humanitarian access, risk reduction or relevant field, with NGO experience preferred;
Personal skills required:
• Knowledge and experience working with authorities and external stakeholders and ability to network and build relations;
• Strong interpersonal skills, including capacities to negotiate with non-government stakeholders and armed groups.
• Ability to conduct proper risk analysis, mapping and context analysis.
• Ability to conduct training with satisfactory presentation skills.
• Knowledge and experience working in issuing visas, immigration and flights booking.
• Knowledge in custom exemption and travel arrangement.
• Understanding of humanitarian principles, risk management and access challenges.
• Ability to work in a fluid, unpredictable and complex security environment.
• Ability to work with others of different backgrounds and identities.
• Excellent analytical skills.
• Fluency in English, both written and verbal
CONDITIONS OF EMPLOYMENT
• Type of contract: fixed term contract
• Reason: New position
• Duration: 12 months (renewable), 1st of January 2022
• Rhythm: full-time
• Location: Marib with some travels to the Coordination office in Sana'a and the field office in Aden
How to Apply
How to apply has been removed becuase this job has ended. If this is a special case, please contact us and we will help. By the way, copying this and pasting it was a smart move ;)
Important Notes /
مقترحات هامة
Following the instructions on

How to apply

will always increase your chances of getting your application looked at.


إتباع تعليمات التقديم المذكورة في كل إعلان ستزيد من فرصة النظر لسيرتك الذاتية من قبل الجهة المعلنة
If you're applying by email, make sure you mention the job title in the

"Subject"

field of your message


تذكر أن تكتب إسم الوظيفة و موقعها في عنوان البريد عندما يكون التقديم عبر الإيميل