FSL Site Technician Supervisor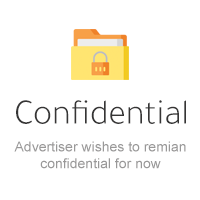 Development
Posted on 14 Sep, 2021
Closing on 28 Sep, 2021
Job Description
FSL Site Technician Supervisor
Division: Programs.
Location: Abyan.
Reports to: FSL Civil Engineer/Project Manager.
Organization & Background:
A humanitarian, independent, non-profit, non-governmental organization that works across Yemen. The organization provides direct assistance for conflict-affected populations, IDPs, host communities and vulnerable groups in the conflict areas. The organization, in partnership with international agencies, takes action during crisis situations, and goes the extra mile to engage in other contexts where its competencies will add value. The organization promotes durable solutions for conflict-affected populations and helps to restore services, education, economic, wellbeing and health.
Job Purpose:
The Site Technician Supervisor is responsible for supporting the technical project team in the implementation FSL activities and providing technical training for beneficiaries. Also, supporting in the identification, design, implementation, monitoring and reporting on the progress of water sources rehabilitation, rehabilitation of health facilities and CFW sites in the assigned districts. S/he is Responsible for day-to-day field management, supervision and provision of regular technical backstopping to FSL, CFW and community projects in addition to provision of needed technical support.
Key Responsibilities:
Participate in a field-level needs assessment/survey/data collection of proposed community FSL projects in coordination with Field Engineer; develop a comprehensive bill of quantities (BOQs); prepare a detailed report of assessment/survey findings.
In collaboration with the FSL Civil Engineer assess the CFW sites, community assets and facilities for rehabilitation requirements.
Participate with FSL Civil Engineer, project team and community committees and stakeholders in selecting the CFW sites.
Assist in Developing detailed bills of quantities (BOQ) and drawings for the construction/Rehabilitation works required at the facilities in the CFW sits, including road pavement, schools' rehabilitation, water assets, based on assessment and program requirements,
Work with FSL Civil Engineer to draw up works tender documents and provide technical support to Bid Committees for all CFW sites and activities.
Assist to supervise the construction/rehabilitation process for all CFW sites, ensuring that it is completed within timelines and according to approved BOQs
Where necessary, take samples for laboratory testing of materials and workmanship
Assist of ensuring that variations are approved by FSL Civil Engineer according to the organization's procedures before giving work order to the contractor
Verify incoming materials are of the highest quality and from acceptable country of origin
Certify achievement of contractual milestones, and provide report to FSL Civil Engineer so payment to contractors can be processed.
Participating in handing over the sites to the contractors according to the plan in coordination with all the stakeholders.
Supervise and monitor the CFW activity including beneficiary selection, track beneficiary attendance lists at the CFW project sites and ensure they are properly filled out.
Maintain material record at construction sites and ensure that is arrived timely to all sites.
Conduct regular site inspections throughout CFW activities implementation and ensure work plan/schedule is followed.
Participate in the process of selection CFW beneficiaries according to the selection criteria including, the need assessment, baseline, verification, and registration.
Validate the progress and quality of work of the laborers, and make the connection with the administration and logistics to ensure their payments are done well and on time.
Coordinate with FSL Civil Engineer to ensure all CFW activities are carried out in line with community needs.
Assist in recruitment, training, and supervision of the field monitors, skilled labours and CFW supervisors.
Provide technical support and guidance at all CFW site for beneficiaries, skilled and unskilled workers to ensure effective implementation and quality of work.
Ensure proper record /archiving of all CFW activities in hard and soft manner.
Coordinate with the local authorities and local authorities project sites
Participate in the implementation oversight of all CFW rehabilitation activities.
Ensure that CFW activities are implemented in adherence to the organization standards, SPHRE standards, and cluster guidelines and/or other recognized construction quality, environmental mitigation, and safety standards.
Monitor and supervise FSL/CFW activities and ensure effective implementation according to the project plan.
Regular visits to field areas to supervise all CFW sites and ensuring quality implementation of all CFW activities at all sites.
Assist to develop and implement safety standard checklists ensuring that labors' safety is central.
Assist to seek and obtain appropriate government sign-off on works at the critical stages; especially at the start and completion
As appropriate, ensure that the contractor maintains proper inventory control systems of commodities/goods transactions
Write and submit weekly activity reports and filed visit reports at critical points of the construction/rehabilitation works.
Execute implementation of all CFW/FSL activities as per implementation plan, BOQs, drawings and specifications.
Maintain material record at construction sites and ensure quality of all material arrived on all sites.
Identify project supplies needs Prepare requisitions and coordinate with operation team to ensure materials arrive timely to work site.
Technical Training of CFW committees and volunteers.
Validate the progress and quality of work of the contractors, and make the connection with the administration and logistics to ensure their payments are done well on time.
As required, support emergency planning processes and response in regards to FSL and CFW or any other needed tasks.
Assessment and Project Design:
Participates in FSL assessments including needs, technical evaluations of water sources and sanitation infrastructure, CFW sites.
Carries out FSL engineering/hardware data collection as required.
Participate in the assessment and selection of all CFW sites.
Planning and Implementation:
Liaises with the FSL engineer to plan and implement CFW activities in the field.
Suggest new methods and approaches in order to improve the quality of CFW activities in the field.
Works with and supervises partners, contractors, suppliers, construction workers etc. on engineering aspects of the CFW activities.
In consultation with the FSL Civil Engineer offers FSL and CFW related technical oversight for the FSL Program at field level.
Responds to and records beneficiary CFW and FSL technical/hardware feedback and complaints at field level.
Prepares and shares with the supervisor weekly implementation plans.
Monitoring, Evaluation, Accountability and Learning:
Monitor and report on CFW activities in the field ensuring there is compliance with plans and the organization's standards and cluster guidelines.
Report all gender and protection related concerns to the project manager or the gender focal persons.
Prepares and shares all relevant FSL engineering field reports and documents as required.
Monitor water, sanitation facilities acceptance and beneficiary satisfaction.
Ensure that FSL infrastructure rehabilitation works are carried out according to BOQs, drawings, quality standards established by the organization through quality checklists.
Weekly reporting of data in order to follow up the standard project and strategic indicators (number of beneficiaries, number and type of activities completed).
Conduct himself/herself both professionally and personally in such a manner as to bring credit to the organization and to not jeopardize its humanitarian mission.
Follow all the organization's protocols and regulations according to guidance provided by the direct supervisor.
Coordination and Representation:
Works with FSL Civil Engineer to mobilize communities and community leaders for the selecting of CFW sites, building materials, construction activities and maintenance of CFW structures.
Engaged in formation of community committees and CFW sites management.
Organize and coordinate meetings on construction related issues when required
Support FSL team leader in communication with district and local authorities about construction, land and site assessment.
Training, Capacity Building and Other Duties:
Participate and lead in developing training material for community-based project construction, monitoring and maintenance
Conduct sessions with the project technical staff to discuss construction needs, community participation and to ensure quality construction work.
Provide technical support and training of community volunteers, members of FSL committees, labours, CFW committees, beneficiaries, governmental staff on how to use and maintain the CFW sites, water and sanitation facilities.
Qualifications & Experiences:
Bachelor degree in Civil Engineering or any related field.
1+ years relevant experience in same field.
Experience at preparing various engineering reports.
Knowledge and understanding of construction management.
Experience in preparing Bill of Quantity (BOQ) and budgets.
Experience in implementing Cash for Work and or Voucher Cash Transfer is preferred.
1-2 years of experience in field-related activities, specially, in the field of cash/food for work in the rural areas.
Experience in working with water and sanitation projects in a humanitarian/recovery context
Thinking both creatively and logically to resolve design and development problems.
Ability to explain design ideas and plans clearly.
Willing and capable of adopting a questioning attitude.
Good level of English language both spoken and writing
Experience or knowledge of working and living in relevant regions/contexts.
NGO or humanitarian work experience.
Important Notes /
مقترحات هامة
Following the instructions on

How to apply

will always increase your chances of getting your application looked at.


إتباع تعليمات التقديم المذكورة في كل إعلان ستزيد من فرصة النظر لسيرتك الذاتية من قبل الجهة المعلنة
If you're applying by email, make sure you mention the job title in the

"Subject"

field of your message


تذكر أن تكتب إسم الوظيفة و موقعها في عنوان البريد عندما يكون التقديم عبر الإيميل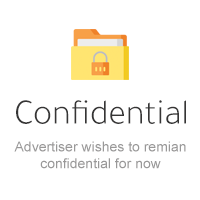 Other jobs from Confidential
Send this job to a friend