Psychosocial Support Worker
This job has ended. You cannot apply anymore.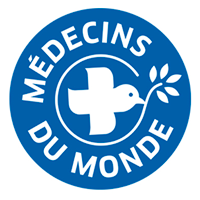 Job Description
For our program in Yemen, we are seeking 07-qualified and highly motivated PSYCHOSOCIAL SUPPORT WORKERs (PSSW); the positions will be based in multiple locations at ADEN.
Médecins du Monde (MdM) is an international humanitarian organization whose mission is to provide medical care for the most vulnerable populations, the world over, including France. It seeks to stimulate voluntary commitment from doctors, other health care providers, and from those whose expertise in other fields is needed for its activities, to enlist all competent support required for the achievement of its projects, and to seek at all times to encourage close working relationships with populations in its care.
Job Reference Number: MDM/ADN/MED/1121/012
Position: Psychosocial Support Worker (PSSW)
Status: Full-time
Location: Aden (Multiple locations)
Reporting to: Field Manager
Technical Line: MHPSS SUPERVISOR
I. ESSENTIAL RESPONSIBILITIES
Under the field management of the field manager, and technical management of the MHPSS supervisor and with the close collaboration with the Health and Protection teams, the (Psychosocial Support Worker) will be responsible for providing MDM Non-focused and non-specialized psychosocial support activities as individual and group community-based actives and the identified psychological or social needs.
• He/She will implement of MDM PSS community-based approach.
• He/She will support referral links to MDM psychologists, health, protection service providers, and external services.
• He/She will contribute to the community-level psychosocial support activities and the data collection.
• He/She will work closely with the MDM psychologist, protection team, medical team, Community health workers, community volunteers (CVs) and others in implementing MDM integrated activities.

II. TASKS DESCRIPTION:
TASK ONE: Implement community-based activates:
1.1. Conduct a variety of structured and unstructured activities (recreational, psycho-social, and informal skills training) for beneficiaries, catering to the various psycho-social needs and interests of different beneficiary groups (adults, adolescents, children).
1.2. Prepare for structured psycho-social support activities by carefully following MDM SOPs and MDM and international Curriculum Manuals and preparing all required material and equipment in advance.
1.3. Conduct recreational activities with children and adults such as sports activities, arts and crafts, play, drama, etc;
1.4. Facilitate the participation of all segments of the target population in the planned activities ensuring the inclusion of the most vulnerable groups;
1.5. Ensure that during all activities proper attention is paid to specific emotional and physical needs.
1.6. Carry out all tasks respecting key protection principles including but not limited to: do no harm, non-discrimination, confidentiality, and accountability.
1.7. Ensure a safe, friendly, and non-discriminatory environment is upheld during all activities.
Task TWO: Case Management
2.1. Monitor beneficiaries' progress during psychosocial support activities and identify persons with unusual changes in behavior or other signs of psychosocial distress for referral to a Psychologist;
2.2. Facilitate internal and external referrals of identified needs to humanitarian organizations and other service providers, ensuring follow up and feedback to the MHPSS supervisor
2.3. Receive and manage referrals from or to Psychologists and protection teams or others.
2.4. Provide appropriate PSS initial assessment for beneficiaries in need of PSS/MHPSS services
2.5. Contribute to the development of a reliable referral system with MDM health and protection service providers
2.6. Collect beneficiary data documentation;
2.7. Maintain and promote beneficiary confidentiality regarding beneficiary information and records, and ensure informed consent for appropriate cases and management plans.
2.8. Work closely with the MHPSS supervisor and -MHPSS Co-if needed- in severe cases and at-risk cases.
TASK THREE: Community Outreach actives
3.1. Conducting regular, mental health sensitization activates, psychosocial support awareness, and or psychoeducational group sessions.
3.2. Identify communities, individuals, NGOs, associations or others to be engaged in the psychosocial support activities.
3.3. Conduct focus group discussions and other participatory activities to engage community members in psychosocial support activities and to better understand their needs and interests;
3.4. Engage community volunteers in planned activities held at the community according to a planned activity schedule;
3.5. Maintain daily attendance registers and monthly inventory sheets for each activity conducted;
Identify and participate in selecting active community members (community leaders, school teachers, etc.) to participate in psychosocial support workshops.
3.4. Work closely with the MDM psychologist, protection team, medical team, Community health workers, community volunteers (CVs) and others in implementing MDM integrated activities.
TASK FOUR: Reporting
a. Provide timely progress reports, including both quantitative and qualitative information, on psychosocial support activities.
b. Being in charge of the psychosocial support materials and making the liaise with the logistic department for the procurement of the needed activities items based on MDM guidelines.
c. immediate reporting for at-risk cases.
d. In close collaboration with the MHPSS supervisor, contribute to the MHPSS statistic reports
e. Report any incident or act that causes any harm to the beneficiary or others.
TASK FIVE: Capacity building:
5.1. Participates in the capacity-building sessions performed by the MHPSS supervisor and MHPSS Co or other MDM staff members.
5.2. Receive technical inputs and regular supervision from the MHPSS supervisor.
5.3. Plan and implement closely with the MHPSS supervisor and medical coordinator, internal and external psychosocial support workshops and activates.
5.4. Propose, develop and implement capacity building training on topics related to psychical support to the Base staff- If needed.
5.5. Participate in weekly case management discussions meetings.
5.6. Participate in Yemen psychosocial support monthly meetings.
TASK SIX: Demonstrate ethical and professional practice:
6.1. Document all beneficiary data accurately in the psychosocial support forms and ensure they are under lock.
6.2. Record the beneficiary and activity data accurately according to the guidelines, ensuring data protection.
6.3. Ensure that the psychosocial support tools are accurately updated regularly.
6.4. Respect beneficiary confidentiality at all times
6.6. Perform the psychosocial initial assessment and without risking the beneficiary's safety.
6.7. Ensure the safety and security of all beneficiaries.
6.8. Respect and promote MDM Policies and code of conduct
6.9. Address needs and requests of beneficiaries in a respectful and professional manner
6.10. Always interact with children in the presence of their parents or caregivers.
6.11. Always respect a refusal of psychosocial support activates.
6.12. Maintain good socio-professional relationships with national and international partners.
6.13. Attend MDM team meetings and give qualitative inputs.
6.14. Flexibility in performing his/her duties to ensure that beneficiaries are getting good quality services.
PROFILE REQUIRED:
Qualification :
• Bachelor's Degree in social studies, counseling, or other relevant.
Expériences :
• Minimum two years of experience in a similar position with NGOs/INGOs.
• Experience in conducting PFA training and communication skills.
• Experience working in humanitarian emergency settings is an asset
Competencies;
• Work in PSS, protection, projects as a social worker, case manager, community workers....etc
• Have a good modulation of voice and confidence in communicating in public.
• Work as a team player and has flexibility in his/her work
• He/she can work independently and innovatively to develop and implement supervision and training activities that help expand community participation
• Able to cope with stressful situations.
• Willing to stay in the areas of intervention.
Computer requirements:
• Good knowledge of word, excel, and other special software.
Languages:
• Good command of written and spoken English.
• Good Knowledge of the Arabic Language will be an advantage
Availability: As soon as possible
How to Apply
How to apply has been removed becuase this job has ended. If this is a special case, please contact us and we will help. By the way, copying this and pasting it was a smart move ;)
Important Notes /
مقترحات هامة
Following the instructions on

How to apply

will always increase your chances of getting your application looked at.


إتباع تعليمات التقديم المذكورة في كل إعلان ستزيد من فرصة النظر لسيرتك الذاتية من قبل الجهة المعلنة
If you're applying by email, make sure you mention the job title in the

"Subject"

field of your message


تذكر أن تكتب إسم الوظيفة و موقعها في عنوان البريد عندما يكون التقديم عبر الإيميل