Physiotherapist (معالج طبيعي)
This job has ended. You cannot apply anymore.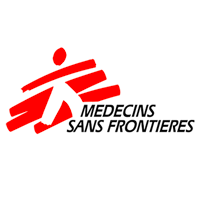 Job Description
Médecins Sans Frontières (MSF), is an International Humanitarian Organization providing medical aid to populations in distress, victims of natural and man made disasters and victims of armed conflict, regardless of race, religion and political believes. For more information, visit our Arabic website, www.msf-me.org
Médecins Sans Frontières – Belgium is looking for Yemeni nationals to recruit for the following position:
منظمة أطباء بلا حدود - البلجيكية تبحث عن مواطنين يمنيين لتوظيفهم في الوظيفة التالية:
PHYSIOTHERAPIST معالج طبيعي
Location: Mocha project
Contract type: Part-time contract
Reporting to: Medical Activity Manager
MAIN PURPOSE
Following medical prescription, plan and carry out individual treatment programmed, by assessing patients' physical state, in order to maintain, improve or rehabilitate the physical well-being of the patient and prevent physical handicaps.
يخطط ويقوم بتنفيذ العلاج الفردي المبرمج وفقاً للوصف الطبي، بقياس حالة المريض الجسدية, بهدف الحفاظ وتطور أو تأهيل التعافي الجسدي للمريض وتفادي الإعاقة الجسدية.
KEY RESPONSIBILITIES:
 Assess patient physical capacities, using different procedures (e.g. functional capacity tests) in order to set up treatment objectives with the patient and therefore improve patient's health and wellbeing. Assess the need for assistive devices, casts, wheelchairs or any other support regarding the functional mobility.
 تقييم القدرات البدنية للمريض، وذلك بإستخدام إجراءات مختلفة (على سبيل المثال اختبارات القدرة الوظيفية) من أجل تحديد أهداف العلاج مع المريض وبالتالي تحسين صحة المريض وعافيته. تقييم الحاجة إلى الأجهزة المُساعِدة، الجبس، الكراسي المتحركة أو أي دعم آخر فيما يتعلق بالتنقل الوظيفي.
 Elaborate and implement physiotherapy programs, including physiotherapy exercises, manipulations, massages, education, utilization of physiotherapy devices and orthopedic equipment, educating and advising patients and their caretakers on how to prevent and/or improve conditions, in order to accelerate and improve activity results.
 تطوير وتنفيذ برامج العلاج الطبيعي، بما في ذلك تمارين العلاج الطبيعي، والمعالجة باليد، والتدليك، والتعليم، واستخدام أجهزة العلاج الطبيعي ومعدات تقويم العظام، وتثقيف وإرشاد المرضى والقائمين على رعايتهم حول كيفية الوقاية و / أو تحسين الظروف، من أجل تسريع نتائج النشاط وتحسينها
 Participate actively to the medical rounds, communicate with the team regarding the patient problems, needs and progress appropriately based from a physiotherapy point of view. Ensure that the surgeons prescribe physiotherapy sessions when needed.
 المشاركة في الجولات الطبية، والتواصل مع الفريق فيما يتعلق بمشاكل المريض واحتياجاته والتقدم بشكل مناسب من وجهة نظر العلاج الطبيعي. تأكد من أن الجراحين يقومون بوصف جلسات العلاج الطبيعي عند الحاجة إلى ذلك.
 Respect the rules and precautions for hygiene infection control.
 إحترام القواعد والإحتياطات اللازمة لمكافحة العدوى الصحية.
 Prepare or remove POP and backslab on prescription. Adjust, maintain and train patients for the proper use of various assistive devices.
 إعداد أو إزالة الجبس والجبيرة بحسب وصفة طبية. ضبط وصيانة وتدريب المرضى من أجل إستخدام سليم لمختلف الأجهزة المساعِدة.
 Identifies patient's needs regarding Activities of Daily Living and trains the patients and their caregivers for his/her maximal autonomy. Provides training to families and caregivers on home exercises, as appropriate.
 يُحدد إحتياجات المريض فيما يتعلق بأنشطة الحياة اليومية ويدرب المرضى ومرافقيهم من أجل الإستقلالية القصوى الخاصة بهم. يوفر التدريب للأسر والمرافقين على التمارين المنزلية، كما يتلائم.
 Performs daily circulatory exercises with all bedridden patients and trains the patient in bed mobility and transfers.
 يقوم بأداء تمارين الدورة الدموية اليومية مع جميع المرضى طريحي الفراش ويدرب المريض على التحرك في السرير والتنقلات.
 Actively monitor and report physiotherapy activities (correctly filling in patient files, forms, statistics, and reports) in order to improve quality service, preserving patient's data traceability.
 رصد نشاط العلاج الطبيعي وتقديم تقرير عن أنشطة العلاج الطبيعي (ملء ملفات المرضى بشكل صحيح، والإستمارات,والإحصائيات, والتقارير) من أجل تحسين جودة الخدمة، والحفاظ على تتبع بيانات المريض.
 Take care of physiotherapy equipment and its cleaning.
 الحرص على معدات العلاج الطبيعي وتنظيفها.
 Report to the Physiotherapist supervisor any problem arising in the service including loss, robbery or damage of medical equipment or medicines in order to implement the appropriate measures.
 إبلاغ مشرف العلاج الطبيعي عن أي مشكلة تطرأ في الخدمة بما في ذلك الفقدان، السرقة أو تضرر المعدات الطبية أوالأدوية من أجل عمل التدابير المناسبة.
The above-mentioned activities and responsibilities are not exhaustive and the employee can be asked to perform other tasks, according to the necessary daily work and the occasional needs of the mission such as mass casualty events.
الأنشطة والمسؤوليات المذكورة أعلاه ليست شاملة ويمكن أن يُطلب من الموظف أداء مهام أخرى ، وفقًا للعمل اليومي اللازم والاحتياجات العرضية للمهمة مثل أحداث الإصابات الجماعية.
QUALIFICATIONS AND SKILL REQUIREMENTS:
Education التعليم
• Essential, Physiotherapist official degree/diploma.
دبلوم\درجة رسمية في العلاج الطبيعي , أساسي
Experience الخبرة
1 year experience required. (the one from the study period is considered as an experience)
1 عام خبرة مطلوب. (العام الذي ضمن فترة الدراسة يعتبر خبرة )
Languages اللغات
• Fluent Arabic Essential; English desirable.
العربية بطلاقة؛ الإنجليزية يفضل
Competences
Results, teamwork, flexibility, commitment, service, confidentiality, rigorous, initiative
الكفاءات
منتج, روح الفريق, المرونة, الإلتزام, الخدمة, السرية, السرية,صارم, المبادرة
How to Apply
How to apply has been removed becuase this job has ended. If this is a special case, please contact us and we will help. By the way, copying this and pasting it was a smart move ;)
Important Notes /
مقترحات هامة
Following the instructions on

How to apply

will always increase your chances of getting your application looked at.


إتباع تعليمات التقديم المذكورة في كل إعلان ستزيد من فرصة النظر لسيرتك الذاتية من قبل الجهة المعلنة
If you're applying by email, make sure you mention the job title in the

"Subject"

field of your message


تذكر أن تكتب إسم الوظيفة و موقعها في عنوان البريد عندما يكون التقديم عبر الإيميل
Send this job to a friend