Job Description
Job Title: HR & Admin Officer
Location: Ibb/Taiz
Department: Human Resources & Administration
Reporting to: Field Site Coordinator
BACKGROUND
International Medical Corps is a global humanitarian organization saving and rebuilding lives through health care, training and community development. International Medical Corps works alongside International Medical Corps Worldwide, responding to humanitarian emergencies and communities afflicted by conflict, poverty and natural disaster in more than 20 countries around the world.
JOB SUMMARY/ PURPOSE OF THE ROLE
Provide proactive HR advice and support to the office. .
The Human Resource and Administration Officer reports directly to Human Resource and Administrative Manager.
The Human Resource & Admin Officer's job is to assist in maintaining HR programs and policies.
The main responsibility of this position is to manage recruitment and staffing, performance management, training benefits and compensation, organizational development, employee counseling services, and administrative support to the program
ESSENTIAL DUTIES AND RESPONSIBILITIES
RECRUITMENT
Coordinate recruitment process for new position.
Participate in the interview process with the recruitment panel and ensure evidence based hiring decisions.
Ensure the collection of recruitment related documents from the hiring panel.
Provide advice and support to the hiring managers on recruitment policies and processes.
Ensure recruitment practices are compliant with recruitment policies, procedures and legal requirements.
Ensure that all clients (hiring managers, program Officers/Managers, technical teams et al) are trained in recruitment policy and procedures.
Generate recruitment reports as required.
ON BOARDING AND OFF BOARDING
Manage full candidate journey to ensure a positive experience for all applicants to IMC.
Coordinate orientation activities, address any issue and share feedback with line manager & HR/Admin Manager.
Coordinate off boarding (separation paperwork, payments, entitlement, exit interviews et al).
HUMAN RESOURCES INFORMATION SYSTEM (HRIS)
Ensure personnel files are completed and kept in the HR Department.
Produce HR reports as required – leave, retention, turnover, absence, et al.
As required ensure that all approved HR policies, procedures, checklist are available to staff and disseminate accordingly.
Maintain employee-related databases for all Ibb & Taiz staff.
PAYROLL, BENEFITS
Prepare and Review payroll report for Ibb & Taiz office.
Send the payroll with the supporting documents to HR Sana'a for processing in a monthly basis.
schedule benefits orientation for Ibb staff.
PERFORMANCE MANAGMENT
Work with managers to track performance appraisals and probation reviews.
Support the line managers in developing the performance appraisal and objectives for the staff.
Ensure robust performance management systems.
STAFF ENGAGMENT, LEARNING AND DEVELOPMENT
Support Staff learning and development activities. This include HR mandatory training program, Welearn, and organizing other learning activities.
Assist in the implementation of employee orientation and development programs.
Build the capacity of HR/Admin team and develop country staff capacity building plan, training calendar and coordinate internal and external trainings.
Coordinate the Induction process for the new hired staff.
EMPLOYMENT RELATIONS
Support discipline and grievance procedures including investigations.
Provide basic interpretation of HR policies and procedures when required.
Recommend employee relations practices necessary to establish a positive employer-employee relationship and promote a high level of employee morale and motivation.
Advise managers and supervisors on the steps of the organizational progressive discipline system. Consult with managers on employment issues;
Ensure the rights of the employees and the organization are in accordance with the Human Resources policies, governmental laws and regulations.
HEALTH & LIFE INSURANCE
Act as the Point of Contact for employees' health insurance subscriptions under the direct supervision of the HR/Administrative Manager.
Assist on the renewal of staff medical and life insurance plan.
ADMINISTRATION
Take overall responsibility on office and guesthouse management complying with IMC policy and procedures.
Ensure that the office stationary, office supplies and guesthouse supplies are ordered on time.
Responsible for organizing IMC events such as seminars, meetings and workshops.
Supervise and monitor the administration activities based on IMC policies and procedures.
Work closely with Field Coordinator to ensure administrative support functions are implemented efficiently and cost-effectively.
Responsible for all lease agreement and service contracts and liaise with finance to ensure timely renewals of agreements as well process payment of utilities, lease agreements, telephone bills.
Manage daily administrative operations of the office and assist all units in resolving problems related to the day-to-day operations;
Perform other duties as required.
Prevention of Sexual Exploitation and Abuse: Actively promote PSEA (Prevention of Sexual Exploitation and Abuse) standards within International Medical Corps and amongst beneficiaries served by International Medical Corps.
Compliance & Ethics: Promotes and encourages a culture of compliance and ethics throughout International Medical Corps. As applicable to the position, maintains a clear understanding of International Medical Corps' and donor compliance and ethics standards and adheres to those standards. Conducts work with the highest level of integrity.
QUALIFICATIONS
This is a role in a fast-paced team and work environment, working in organization with complex setting. Therefore, to perform this job successfully, an individual must meet the essential requirements below:
A Bachelor's Degree in Human Resource Management, Public Administration, Business Administration or equivalent degree from a recognized University/Institution.
Minimum of 2 years' experience in HR and Administration.
Understanding of compensation, organizational planning, employee relations, safety, training, and labor relations.
Ability to work independently in a diverse environment.
Experience in working with similar organizations or institutions.
Strong understanding of labor laws, Tax and social security.
Previous experience in dealing with Governmental entities.
Analytical skills are preferred.
Practice a high level of confidentiality.
strong interpersonal skills and work ethic.
Excellent English skills in both reading and writing.
Willing to travel across Yemen as necessary.
"International Medical Corps is proud to provide equal employment opportunities to all employees and qualified applicants without regard to race, color, religion, gender, age, disability or status as a veteran."
International Medical Corps never asks job applicants for a fee, payment, or other monetary transaction. If you are asked for money in connection with this recruitment, please report to International Medical Corps at the website provided at the end of this document.
Website for reporting misconduct: www.InternationalMedicalCorps.ethicspoint.com. Please do not submit your CV or application to this website, it will not be considered for review
Important Notes /
مقترحات هامة
Following the instructions on

How to apply

will always increase your chances of getting your application looked at.


إتباع تعليمات التقديم المذكورة في كل إعلان ستزيد من فرصة النظر لسيرتك الذاتية من قبل الجهة المعلنة
If you're applying by email, make sure you mention the job title in the

"Subject"

field of your message


تذكر أن تكتب إسم الوظيفة و موقعها في عنوان البريد عندما يكون التقديم عبر الإيميل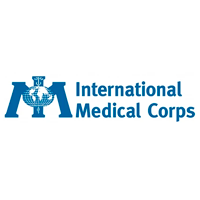 Other jobs from IMC