MEAL Officer
This job has ended. You cannot apply anymore.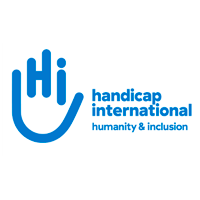 Development
Posted on 17 Nov, 2021
Closing on 27 Nov, 2021
Job Description
TITLE: MEAL OFFICER
PLACE: MOKHA, YEMEN
GLOBAL OBJECTIVE OF THE POSITION
THE ORGANIZATION
Handicap International is an independent and impartial international aid organisation working in situations of poverty and exclusion, conflict and disaster. Working alongside persons with disabilities and other vulnerable groups, our action and testimony are focused on responding to their essential needs, improving their living conditions and promoting respect for their dignity and their fundamental rights.
Handicap International is a not-for-profit organisation with no religious or political affiliation. It operates as a federation made up of a network of associations that provide it with human and financial resources, manage its projects and implement its actions and social mission. For more details on the association: www.hi.org
RESPONSIBILITIES AND TASKS DESCRIPTION
Under the direct management of the MEAL Manager, the Monitoring Evaluation Accountability & Learning (MEAL) Officer is responsible for carrying out MEAL related activities during project implementation thus contributing towards effective project implementation, reporting and learning cycle in line with HI Project Planning, Monitoring and Evaluation Policy.
1. PROGRAM QUALITY AND PLANNING:
Works with and support MEAL Manager, HI's Senior Staff, and the PMs in preparing projects MEAL plans, indicators tracking sheets, and MEAL tools in line with the projects action plans and budgets.
Participates in designing and implementation of studies, assessments and learning in coordination and cooperation with sectors' technical coordinators and program staff.
Supports the MEAL manager on identifying training needs of staff on MEAL and conduct trainings to address the capacity gaps, in collaboration with their line-manager.
Examines projects implementation and assess possible improvements based on lessons learned, best practices, technical advances, etc.
Supports the development of tools/methodologies to enhance projects quality.
2. PROJECT MONITORING AND EVALUATION:
Tracks and monitor outputs and expected results of ongoing projects and the extent of completion of various activities and present findings to MEAL manager.
Supports planning, implementation and follows-up on evaluations by: writing terms of references, preparing project summaries.
Assesses the satisfaction of beneficiaries with regards to the activities.
Assesses potential negative impacts of HI intervention on the community.
Evaluates the access to HI activities for vulnerable legitimate beneficiaries and ensure the identification of potential barriers which might hinder access to services.
Ensures appropriate and consistent implementation of project monitoring plan and tools and to support the projects managers in the review/revision of it when necessary.
Conducts regular field visits to projects sites to carry out process monitoring as well as gathers feedback from the beneficiary community about the implemented projects and submit a detail report about the activities.
Reports to MEAL manager in a timely manner on the progress and completion of projects implementation, including obstacles faced.
Evaluates the impact of HI activities on potentially vulnerable profiles or potentially vulnerability creating situations.
3. ACCOUNTABILITY AND LEARNING:
Ensures implementation of proper and comprehensive Complaints Response Mechanism (CRM) for projects where each complainant is properly listened and responded.
Ensures implementation of beneficiary feedback mechanism; the collection, management, analysis and integration of lessons learned.
Ensures staff at all levels, including senior managers fully understand and promote accountability in general.
Ensures that project activities are designed to promote feedback and response mechanisms and include systems to effectively manage complaints.
4. REPORTING:
Prepares monitoring reports according to defined methodology and schedule.
Contributes to development of donor reports (e.g., analysis and interpretation of project data).
Contributes to development of internal reports (e.g., Post Intervention Monitoring Reports) and presentation of findings/learnings to relevant team members.
Maintains integrity and organization of monitoring documents and collaborate in their capitalization and archiving.
5. DATA COLLECTION AND ANALSYS:
Ensures proper design, formulation, coding, and utility of beneficiary database,
Enters the data collected by the field team in the database on electronic version according to the activities and tools on going.
Participates in the field teams' training about the data collection on the field
Ensures quality of the data entered and report to the line manager for issues encountered in the data quality/entry:

Ensures all data entered are correct
Cross checks with paper versions

Supports in Developing and designing information management systems resulting from monitoring, evaluation, accountability and learning activities, such as progress reports, databases and complaint mechanisms,
Ensures comprehensive execution of required data analyses for monthly, periodic, and annual reporting cycle of project(s)
Produces first interpretation of project quality and impact analyses prior to rolling up data to FTAs and Tech Cos according to defined schedules and methodology
6. Ensure adaptions of the database according to the project's needs, in close collaboration with MEAL Manager and Project Manager:
Reports any discrepancies to MEAL Manager and Project Manager between the database and the documents used by the team on the field
Proposes improvements, under the supervision of the MEAL Manager, to PM of the database and documents used by the team on the field and ensure the adaption of these documents as needed.
7. Data Analysis:
Provides weekly and monthly reports on data per the management request
Participates in the production of intermediary and final report for donors
Provides any data analysis reports as requested by the MEAL Manager including producing charts and written analysis as required.
In close collaboration with the MEAL Officer, provides relevant analysis of the collected data and produce information on project's outputs, outcomes and impacts
Generates comprehensive data for reporting on key variables (per community, gender, type of vulnerability …)
Generates comprehensive quantitative data on activities using the different follow up tools
8. Archiving:
Keeps clear files in need to be entered in database
Shares closed files to relevant operations team member
Ensures frequent backup of the databases
9. Ensure confidentiality of the data management:
Respects the total confidentiality of the data collected and entered
Ensures to never speak about data out of the project outside HI Office or purpose of the project itself
Ensures security of the database and files
10. Demonstrate willingness to improve professional competences and abilities to increase care quality:
Demonstrates motivation at work.
Demonstrates willingness to improve own knowledge and skills by participating actively in any training sessions, capacity building activities...
Participates in the different activities that are common to all team members
Respects each team member's positions, work, and specialty
Adapts to special situations or demands from supervisor (reporting, etc)
11. LOGISTICS AND ADMINISTRATION:
Contributes to the activities planning in collaboration with the program manager
Respects compliance with logistic, administration and Human Resource processes
Anticipates the logistic needs and communicates to the relevant department: supply and services, movements etc.…
Knowledge
Know how (practice)
Interpersonal skills and attitudes

Bachelor's degree in statistics, business administration, information management, or another relevant field.
Minimum of 2 years' experience in MEAL related role in an INGO/NGO environment, preferably in a humanitarian context.
Solid conceptual understanding about different components of MEAL.
Demonstrated skills in supporting MEAL systems.
Strong experience in information management systems.
Strong communication, presentation and reporting skills
Experience of developing and conducting surveys, and commitment to working through systems of community participation and accountability to affected populations.
organizational skills
Global knowledge on Humanitarian principles, protection mainstreaming, is desirable
Familiarity with humanitarian accountability standards and other international qualities.
Demonstrated strong monitoring and evaluation skills, including planning/participating in evaluations.
Ability to work both in an advisory and a hands-on implementation capacity.
Ability to write clear and well-argued assessment and project reports.
Knowledge on the development of e-data collection tools.
Strong analytical skills and ability to handle complex issues.
Very good knowledge of the MS office software (Word, Excel, Outlook, PowerPoint); and (e-data applications, Kobo toolbox, SPSS, ArcGIS, …).
English and Arabic language proficiency (speaking, reading, writing).

Capable of working collaborative with team members to achieve results.
Relates and works will with people from different cultures, genders, religions and backgrounds.
Travel in and around (Name of the job location) and other governorates on occasion, stay overnight outside of (Name of the job location) (where operations are presently based) as field movement requires
Report any incident or act that causes any harm to a beneficiary or to others

Strong interpersonal and intercultural skills
Politically and culturally sensitive with qualities of patience and diplomacy.
Excellent communication skills: written and oral.
Flexible and able to work well under pressure.
Respect beneficiary confidentiality.
Respect and promote HI's policies and report to your line manager any violation of HI policies
Develop and maintain effective working relationships with the other departments of the organization
Ensure reporting of problems, challenges, or constraints in project implementation and execution of tasks and responsibilities to direct line manager.
Contribute to the culture of teamwork.
CONFIDENTIALITY CLAUSE
Yemen mission takes place in a sensitive environment regarding security of Handicap International staff and assets. Handicap International employee commits to observe utmost respect of personal and professional ethics, to adhere to principles of neutrality and impartiality, and to ensure necessary levels of discretion within and outside working space. Not respecting this clause will lead to disciplinary action and have immediate dismissal as a result.
"All HI Employees must adhere to the values: Shared Humanity - Empathy - Impartiality - Inclusivity - Courage - Hope - Humility - Audacity. In accordance with these values, HI enforces compliance with the Code of Conduct and related policies on Anti Workplace Harassment, Protection from Exploitation and Abuse, Child Safeguarding, Conflict of Interest, and Anti-fraud."
Job Conditions
The salary will be defined according to HI's existing salary scale
Based in Mokha, with frequent movements to the field
30-day leave/year + benefits (transportation allowance, remote allowance, health insurance, life insurance)
The working hours are the following: 8:00 to 16:30 (with 30 minutes lunch break) from Sunday to Thursday.
Note that working time can go up to 48 hours per week (according to the Yemen labor law) if it is required by the volume of activities and by the line manager.
How to Apply
How to apply has been removed becuase this job has ended. If this is a special case, please contact us and we will help. By the way, copying this and pasting it was a smart move ;)
Important Notes /
مقترحات هامة
Following the instructions on

How to apply

will always increase your chances of getting your application looked at.


إتباع تعليمات التقديم المذكورة في كل إعلان ستزيد من فرصة النظر لسيرتك الذاتية من قبل الجهة المعلنة
If you're applying by email, make sure you mention the job title in the

"Subject"

field of your message


تذكر أن تكتب إسم الوظيفة و موقعها في عنوان البريد عندما يكون التقديم عبر الإيميل