Data Security Specialist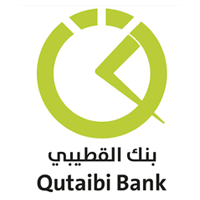 Computers/IT
Posted on 27 Apr, 2022
Closing on 17 May, 2022
Job Description
Post Title: DATA SECURITY SPECIALIST
Organization: ALQUTAIBI ISLAMIC BANK FOR MICROFINANCE
Location: ADEN
Employment Type: Full-Time
Duration: 1 year with the possibility of extension (the probationary period 3 months)
Background Information:
Al-Qutaibi Islamic Bank For Microfinance was established under the license of the Central Bank of Yemen No. (CBY 2021/455). The bank aims to provide financial and banking services in accordance with the provisions of Islamic Sharia to contribute to the development of the national economy as much as it is available.
We are looking for a highly skilled data center technician to ensure that our data servers and network perform optimally. In this role, your duties will include installing and upgrading system components, as well as providing network support. You will also be required to perform maintenance and repairs on servers and network equipment.
To ensure success as a data center technician, you should exhibit extensive experience in ensuring optimal efficiency of data center infrastructure. Top-notch data center technicians take proactive measures to prevent loss of data and damage to networks.
Responsibilities
Installing, administering, and troubleshooting network security solutions.
Updating software with the latest security patches and ensuring the proper defenses are present for each network resource.
Provide IT Security Support to all Right Networks environments
Performing vulnerability and penetration tests, identifying and defending against threats, and developing disaster recovery plans.
Monitor and create security reports and security performance metrics
Configuring security systems, analyzing security requirements, and recommending improvements.
Monitoring network traffic for suspicious behavior.
perform compliance and risk assessment requirements
Maintain security protection configurations to protect the infrastructure such as Malware, Phishing, SPAM, Ransomware, etc.
Creating network policies and authorization roles and defending against unauthorized access, modifications, and destruction.
Consulting with staff, managers, and executives about the best security practices and providing technical advice.
Maintain systems according to security policy and procedure requirements
Planning, designing, and carrying out penetration tests
Developing scripts to automate parts of the testing process
Identify vulnerabilities utilizing existing security application tool set
Maintain and update technical security documentation and IT policies relevant to the RN IT environment
Install and configure IT related security software as required
Complete and report on daily IT Security alerts
Required education and skills
a. Education
A bachelor's degree in cybersecurity, Information systems, Computer Science or Computer Engineering.
Certificates related to networking and servers security.
b. Professional Experience:
5+ years of depth experience in the following fields:
Utilizing Security Information and Event Management Tools
Penetration testing and techniques
identify and mitigate network vulnerabilities
firewalls, antivirus and IDS/IPS
security compliance with ISO 27001 and SOC 2 frameworks
Information security, highlight metric tracking
installing security software and documenting security issues
OS experience - Windows X, Windows Server 20XX, RHEL/OEL X.
Advance VMWare Administration
supporting various vSphere components (vCenter, ESXi, VUM, VUMDS, etc...)
server virtualization technologies and SAN/storage concepts (LUNs, HBAs, logical volumes, NFS, iSCSI, etc.)
server chassis technologies (Dell, HP).
SQL Server environment including Clustering.
Disaster Recovery.
Working knowledge of OS security best practices and configuring/managing/updating large groups of servers
c. Skills
Strong understanding of Security,databases, data analysis procedures and the complexity of data management as well be tech-savvy and possess excellent troubleshooting skills
Demonstrate extreme attention to detail and accuracy.
Ability to communicate effectively and professionally with coworkers.
Highly motivated, willing to learn, good teamwork, service-oriented and able to work under high pressure and within a limited time frame
Good English (written and spoken) as preference.
How to Apply
All applicants are requested to submit detailed curriculum vitae (CV) through the website : www.qtbbank.com/jobs.php and answer all the questions in this link .
The evaluation of applicants will be conducted based on the information submitted in the application according to the evaluation criteria of the job opening and the applicable internal legislations and guidelines of ALQUTAIBI ISLAMIC BANK.
Evaluation of qualified candidates may include an assessment exercise and a competency-based interview. Only short-listed eligible candidates will be contacted.
Important Notes /
مقترحات هامة
Following the instructions on

How to apply

will always increase your chances of getting your application looked at.


إتباع تعليمات التقديم المذكورة في كل إعلان ستزيد من فرصة النظر لسيرتك الذاتية من قبل الجهة المعلنة
If you're applying by email, make sure you mention the job title in the

"Subject"

field of your message


تذكر أن تكتب إسم الوظيفة و موقعها في عنوان البريد عندما يكون التقديم عبر الإيميل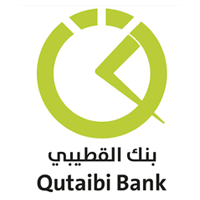 Other jobs from Qutaibi Bank