Movement Monitoring Operator (Pool) – مراقب الحركة (عند الحاجة) 
This job has ended. You cannot apply anymore.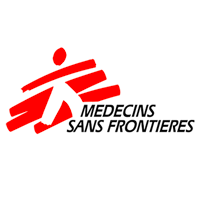 Development
Posted on 15 Nov, 2022
Closing on 24 Nov, 2022
Job Description
EXTERNAL VACANCY ANNOUNCEMENT FOR: MOVEMENT MONITORING OPERATOR (Pool)
Médecins Sans Frontières (MSF) is an International, independently funded, non-profit, humanitarian medical organization that offers assistance to populations in distress, to victims of natural and man-made disasters and to victims of armed conflict without discrimination and irrespective of race, religion, creed or political affiliation.
MSF is currently recruiting for the following position based in Taiz Houban:
Job Title: Movement Monitoring Operator (Pool) –مراقب الحركة (عند الحاجة)
Location: MSF-H, Taiz Governorate
Level : 3
Main purpose:
Monitoring the communication system (phone calls & emails), in accordance with the MSF security protocols and rules, in order to ensure quality phone communications for the operational needs of the mission/projects.
Accountabilities:
Monitoring the communication system (phone calls & emails (following the MSF security rules. Ensures network signals in good condition and high quality.
Ensuring that messages are well copied/passed to all people concerned and records the messages in the log book. Responding to phone calls from other organizations and forwarding this information.
Making phone calls with reference bases (capital and/or field) according to communication rules / schedules and forwards all information concerning the security of the teams to the Project/Capital Coordinator.
Monitoring and registering any movement, of people, vehicles, and cargo, (departure, arrival, number of passengers, route taken, standard contact points) and informs line manager of any delays.
Supervising and monitoring the phones allocation book and registering the loan mobile phones to all staff, following it up on a regular basis.
Monitoring and performing preventive maintenance checks on assigned phones, checking that the phone is working properly and immediately informing the line manager of any damage/loss/theft. Maintaining the phones, communications room and premises in clean and tidy conditions.
MSF Section/Context Specific Activities:
Closely monitors each movement including staff moving with office car, ambulance movement and when needed, to support following up the movement of cargo.
Accompanies expat movement out of Taiz Houban district, including expat joining meeting in IBB, and other movements such as assessment of health facilities.
Staff are not allowed to chew QAT during working hours. Under no circumstances are firearms/weapons allowed in MSF vehicles or on MSF premises. The above-mentioned activities and responsibilities are not exhaustive, and staff may be assigned additional responsibilities or tasks as required by their line manager.
Requirements:
Education:
Literacy
Desirable secondary education.
Experience:
Desirable work experience as MMO in related jobs.
Language(s):
English and Arabic essential.
Knowledge:
Essential basic knowledge on mathematics, mechanical, electronic principles.
Competencies:
Results and quality oriented.
Teamwork and cooperation.
Behavioural flexibility.
Commitment to MSF Principles.
Good stress management.
الهدف الرئيسي:
مراقبة نظام الاتصالات ( الهاتف و البريد الإلكتروني )، وفقاً للبروتوكولات والقواعد الأمنية لمنظمة أطباء بلا حدود ، من أجل ضمان جودة الاتصالات للاحتياجات التشغيلية للبعثة / او المشاريع.
المسؤوليات:
مراقبة نظام الاتصالات (الهاتف والبريد الإلكتروني) اتباع قواعد الأمان لمنظمة أطباء بلا حدود ولضمان جودة الاتصالات يجب التأكد من جودة إشارة شبكة الاتصالات.
التأكد من نسخ / تمرير الرسائل بشكل جيد إلى جميع الأشخاص المعنيين وتسجيل الرسائل في دفتر السجل، والاستجابة لاتصالات القادمة من المنظمات الأخرى وإعادة توجيه المعلومات.
إجراء الاتصالات مع قواعد مرجعية في (العاصمة / أو ميدان العمل) وفقا لقواعد / جداول الاتصالات، وتوجيه جميع المعلومات المتعلقة بأمن الفرق إلى منسق المشروع /مكتب التنسيق في العاصمة.
رصد وتسجيل أي حركة، من الناس، والمركبات، والحمولات، (المغادرة، والوصول، عدد الركاب، الطريق المتخذ، نقاط الاتصال القياسية) وإعلام المدير المباشر عن أي تأخير.
الإشراف والمراقبة على السجل الخاص (سجل الهواتف) وتسجيل الأصول المُعارة لجميع الموظفين، ومتابعتها على أساس منتظم.
ﺗﺷﻐﯾل وﺗﻧﻔﯾذ وإجراء ﻓﺣوﺻﺎت اﻟﺻﯾﺎﻧﺔ اﻟوﻗﺎﺋﯾﺔ ﻋﻟﯽ الهواتف، واﻟﺗﺄﮐد من أن الهاتف ﯾﻌﻣل بالشكل الصحيح، وابلاغ اﻟﻣدﯾر اﻟﻣﺑﺎﺷر عن أي ﺗﻟف / او ﺧﺳﺎرة / اوﺳرﻗﺔ. صيانة الهواتف وغرفة الاتصالات والمباني والمحافظة عليها في بيئة نظيفة ومرتبة.
قسم أطباء بلا حدود / أنشطة محددة السياق:
المراقبة عن كثب لكل حركة بما في ذلك نقل الموظفين بسيارة المكتب، وحركة الإسعاف وعند الحاجة، لدعم متابعة حركة البضائع.
مرافقة حركات الوافدين من منطقة تعز الحوبان، بما في ذلك مرافقة اجتماعات الوافدين في مدينة إب، وغيرها من الحركات مثل تقييم المرافق الصحية.
لا يسمح للموظفين بمضغ القات خلال ساعات العمل، ولا يُسمح تحت أي ظرف من الظروف استخدام الاعيرة النارية / او الأسلحة في مركبات منظمة أطباء بلا حدود أو في مباني منظمة أطباء بلا حدود. الأنشطة والمسؤوليات المذكورة أعلاه ليست شاملة، وقد يُعين للموظفين مسؤوليات أو مهام إضافية حسب ما يطلبه مديرهم المباشر.
المتطلبات والمؤهلات :
اساسيات القراءة والكتابة.
المؤهل
الخبرة
يفضل خبرة سابقة في العمل كمراقب حركة.
اللغات:
ضرورة التحدث بالعربية والإنجليزية
المعرفة:
معرفة أساسية في الرياضيات ومبادئ الميكانيكا الالكترونية.
المهارات
مؤثر ولديه توجه خدمي
متعاون ويعمل بروح الفريق.
السلوك المرن.
الالتزام بمبادئ منظمة أطباء بلا حدود
الإدارة الجيدة للضغوطات.
How to Apply
How to apply has been removed becuase this job has ended. If this is a special case, please contact us and we will help.
Important Notes /
مقترحات هامة
Following the instructions on

How to apply

will always increase your chances of getting your application looked at.


إتباع تعليمات التقديم المذكورة في كل إعلان ستزيد من فرصة النظر لسيرتك الذاتية من قبل الجهة المعلنة
If you're applying by email, make sure you mention the job title in the

"Subject"

field of your message


تذكر أن تكتب إسم الوظيفة و موقعها في عنوان البريد عندما يكون التقديم عبر الإيميل