Health and Nutrition Officer (2)
This job has ended. You cannot apply anymore.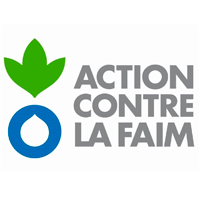 Development
Posted on 25 May, 2023
Closing on 03 Jun, 2023
Job Description
Action Contre la Faim is an International Humanitarian Organization established in 1979 with the mission to save lives by combating hunger through prevention, detection and treatment of malnutrition, in particular during and after emergency situations caused by conflict and natural disasters. Action Contre la Faim provides coordinated responses in nearly 50 countries including Yemen globally within 7 field of expertise which includes Nutrition and Health, Water, Sanitation and Hygiene, Food Security, Mental Health Care Practices, Gender and Protection, Advocacy, Risk and Disaster Management and Research.
ACF has been operational in Yemen since 2012 and is operational in 4 bases (Aden, Hodeida, Al khokha and Sanaa). The mission implements its activities which are centred on 3 sectors, Nutrition and Health, Water, Sanitation and Hygiene (WASH), Mental Health and Psychosocial Support and Protection (MHPSS-P).
For more information please visit our website. https://www.actioncontrelafaim.org/en/missions/yemen/
Job Title: Health and Nutrition Officer (2)
Location: (1) Alkhokha, (1) Aden
Contract duration: 9 Months with possibility of extension
Basic monthly salary (taxable): 1041$ to 1243$ based on experience salary calculation (excluding other benefits offered by the organization)
Direct Line Manager: Sr. Health and Nutrition Officer
Technical Manager: Health and Nutrition Manager
Position Summary
Overall responsible for nutrition and health service delivery through the ministry of health facilities including technical capacity building and reporting.
Tasks and Responsibilities
Objective 1: Needs assessment, planning and joint capacity assessment of nutrition and health service provision
Identify out of reach areas with catchment population by villages under each health facilities in collaboration with health workers/community health volunteers
Conduct mass screening through community health volunteers/workers to identify quick needs based on MUAC, diarrheal and ARI cases whenever needed
Support Nutrition and Health team to maintain a database of operational villages by health facilities and update regularly.
Liaise with community health workers/health facilities for needs identification whenever needed.
Mapping of health facilities, health workers, community health workers/volunteers in the targeted areas
Facilitate the quarterly assessment of CMAM/health services provision in the health facilities and communities
Support health and nutrition survey teams whenever required
Objective 2: Systematic capacity building of the health workers on Community Based Management of Acute Malnutrition and Health components in the health facilities
Support nutrition and health team in identification of training needs and facilitate the trainings on CMAM/PHC/ANC/PNC in close collaboration of District/Governorate Health office.
Facilitate to organize refreshers training, in close collaboration with DHO and with support from Sr. Health and nutrition Officer.
Provide adequate technical support on the use of regular reporting tools and beneficiary registers monthly reporting
Plan monthly on-job coaching sessions for each health facility workers based on specific gaps identified through CMAM/Health quality assessment checklist.
Work together with health workers on identified gaps on CMAM, IMCI, ANC/PNC and PHC service provision
Organize monthly meetings with responsible health workers and provide feedback on improvements, gaps and standardization of the service provision and reporting
Objective 3: Ensure smooth implementation and proper functioning of CMAM/IMCI/ANC/PNC/EPI/ service provision in health facilities
Detection, referral and assessment of acute malnutrition or medical complication
Work with health workers to establish crowd control mechanisms in the health facilities
Ensure that facility based screening, diagnosis, detection of acutely malnourished children/sick children is in place by the trained heath workers/ACF staff
Ensure that the referred acutely malnourished/sick children from community health workers/volunteers are re-diagnosed and documented as referred by community health workers/volunteers
Ensure that health workers are following appropriate protocol for diagnosing and classifying childhood illnesses including defining acute malnutrition among children
Ensure that adequate health checkup is done to identify medical complications according to IMCI/PHC protocol
Ensure that appropriate referral of children is maintained within the CMAM components (OTP, SFP, SC and IMCI) based on anthropometric and medical assessments
Facilitate the cases with medical complication cases on referrals to the district health hospital/governorate health office.
Facilitate the complicated delivery cases or pregnant woman with dangerous sign to the next level of the facility in area.
Ensure that health workers are administering appropriate protocols for treatment of acute malnutrition (SAM/MAM, management of common childhood illnesses, primary health care and ANC/PNC. Follow up on the immunization activities:
Ensure that mothers/caretakers are given adequate information regarding their child health status and importance of the treatment needed
Closely monitor and ensure that health workers are following admission and discharge criteria in line with the national CMAM protocol (international in case there are no valid national protocol available)
Closely monitor and ensure that admission and consultation procedures are respected in line with the CMAM/IMCI, ANC/PNC and PHC national guidelines
Closely monitor that appropriate systematic treatment protocol is respected in the health facility for SAM/MAM and common childhood treatment
Provision of adequate information to the mother and caretakers on the feeding practices of acutely malnourished children
Closely monitor that beneficiaries are receiving adequate therapeutic supplies, medicines according to the CMAM/IMCI guideline
Ensure that appropriate documentation is done – CMAM treatment registers, BNF cards, individual child monitoring cards, IMCI register, cards, ANC/PNC register, PHC OPD registers etc.
Ensure that medically complicated SAM cases are referred to stabilization centers or next level of the health facility; discharged SAM cases are referred to MAM treatment program
Ensure that absentees, non-responder cases are referred to community health workers/volunteers for follow up using home visit forms
Advocate and guide health workers/counsellors to facilitate IYCF counselling sessions during each distribution day in the health facilities for the caretakers, PLWs
Follow up on immunization schedule and activities for children and PLWs as per national protocols.
Objective 4: Support Health manager for establishment of trained community outreach team and linkage with CMAM, PHC and ANC/PNC program
Support health manager/district health office to select community health workers/volunteers in the respective catchment areas of the respective health facility in close collaboration with health facility workers and communities.
Support Health manager in organizing and facilitating training sessions for community health workers/volunteers on detection and referral of common childhood illnesses and acute malnutrition among children, PLWs
Follow up with community health volunteers on appropriate referrals of acutely malnourished children and PLW; sick children to health facilities
Follow up with community health volunteer on home visits of non-responders, absentees, death cases, defaulter tracing and ensure proper documentation
Facilitate the monthly meeting with community health volunteers and provide orientation and guidance in planning, reporting
Closely monitor and observe the community based detection, referral and awareness activities and provide feedback to community health volunteers through formal and informal sessions.
Ensure maintenance and hygiene for all equipment and premises.
Ensure adequate hygienic conditions of the facilities and provide adequate means (soap, water) for hand washing of SAM beneficiaries, caretakers during appetite test
Ensure that all equipment is used in an appropriate manner by those present at the centre;
Verify the availability of clean drinkable water for patients and activities. In case of any problem liaise with WaSH team through line manager.
Liaise with WaSH team for appropriate removal procedures for sewage, solid waste and medical material
Liaise with WaSH team and update a check-sheet for each point (quantity, quality, water chlorination).
Objective 5: Information management, reporting and coordination
Update data collection template for health facility tracking, health workers training tracking and share with appropriate persons.
Maintain record for refresher trainings, supportive supervision visits and any visit to health facility.
Follow up CHVs to collect monthly reports and analyse them before sharing with the senior health and nutrition officer.
Ensure that data collection template for CMAM database is filled and shared with line manager/data entry officer every month.
Collect monthly report for SAM treatment, MAM treatment, PLW treatment, IMCI, ANC/PNC, PHC and EPi service provision from the health facilities and share it with line manager
Analyze compiled reports and performances for the targeted health facilities and share summaries with line manager
Follow up and support log program assistant on the consumption report and closing balance stock at the end of the month.
Closely coordinate with WaSH team to ensure appropriate WaSH facilities in the targeted CMAM sites
Regularly report and coordinate with line mangers regarding challenges, issues faced in the field for timely and appropriate decision making
Additional Responsibilities
This job description is not intended to be all inclusive and the employee will also perform other related tasks as required and responsible for reporting and communication of progress and achievement of the specific assigned task;
Conduct all duties in a professional manner in accordance with ACF Safeguarding Policy, Code of Conduct, Internal Rules and Regulations, mandate and charter of principles including promotion of gender equality.
The employee is also required to remain alert and responsive to any child and adult safeguarding risks, acquire relevant knowledge and skills to promote strong safeguarding practices, and conduct duties in a manner consistent with the mission Safeguarding Policy.
Required Qualification, Skills and Experience
Bachelor in Medicine or Public Health or Nutrition with experience in Health Related field.
At least 2 years experience in implementation of nutrition and health projects (CMAM /OTP/SC, IMCI, PHC/ EPI/ IYCF, PNC/ ANC).
Extensive experience in capacity building and training on nutrition and health programs is preferable
Good monitoring and supervision skill is essential
Organisation skills are necessary.
Flexiblity, taking on responsibilities as needed
Ability to understand and to interpret the nature of human behavior
Ability to work under pressure and react according to evolving context/situation
Ability to show activeness and creativity in working environment
Knowledge of computer systems Word, Excel, Power Point
Ability to read, write and understand English.
Safeguarding Commitments
Action Contre La Faim has a zero tolerance to all forms of violations of Child and Adult Safeguarding and the Code of Conduct by staff. In the process of recruitment, selection and appointment ACF implements a range of procedures and actions to ensure children and vulnerable adults are safeguarded and abuse is prevented.
Gender Equality Commitments
Foster an environment that supports values of women and men, and equal access to information;
Provide a work environment where women and men must be evaluated and promoted based on their skills and performance;
Respect beneficiaries' women, men, children (boys and girls) regardless of gender, sex orientation, disability, religion. race, color, ancestry, national origin, age, or marital status;
Value and respect all cultures.
How to Apply
How to apply has been removed becuase this job has ended. If this is a special case, please contact us and we will help.
Important Notes /
مقترحات هامة
Following the instructions on

How to apply

will always increase your chances of getting your application looked at.


إتباع تعليمات التقديم المذكورة في كل إعلان ستزيد من فرصة النظر لسيرتك الذاتية من قبل الجهة المعلنة
If you're applying by email, make sure you mention the job title in the

"Subject"

field of your message


تذكر أن تكتب إسم الوظيفة و موقعها في عنوان البريد عندما يكون التقديم عبر الإيميل